Full of life, opportunities, and fun activities, Durham is a great place to live in North Carolina.
The economy of the city is very stable and it offers great job and development opportunities.
Your career choices here are very diverse and the schools and colleges are excellent.
CNAs annual average salary in North Carolina is $30,174 - ABOVE U.S. AVERAGE!
Durham Technical Community College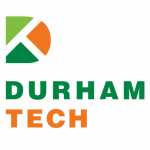 Durham Technical Community College is an amazing place to start a technical or vocational job thanks to its multitude of hands-on programs and modern facilities that will greatly aid your studies. We are ready to help any student that comes into our school have an excellent education and a variety of job options upon graduation.
The CNA program is perfect if you want to start a career in a short time. The whole program takes just 4 weeks and it covers all the knowledge a professional CNA should have.
Visit School Website

Address: 2401 Snow Hill Road, Durham, NC 27712
Harris Training Institute Inc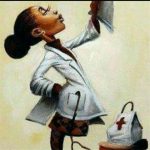 With impeccable professionalism and experience, Harris Training Institute offers a wide range of medical programs that will quickly prepare you for the career of your dreams. All our programs integrate the newest information and trends to give you a close and realistic perspective and approach for your new job.
One of the most requested programs in our institution is CNA. The 4-week program will take you through all the classes and clinical practice rotations to make you job-ready.
Visit School Website

Address: 231 S. Miami Blvd, Suite 135, Durham, NC 27703
Triangle Nurse Aide Program, LLC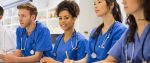 Fun, warm, and ready to help anyone get a new career, Triangle Nurse Aide Program is the best place to learn this beautiful and empathic profession. You will get the chance to learn from the best in this field and to train in the most modern facilities and classes. Our curriculum and resources get updated yearly to get the freshest and important information to you.
Our CNA program is one of the most popular and it takes place throughout the year. We are proud to say that we have a 99 percent pass rate in the state exam, excellent proof for the quality of this program.
Visit School Website

Address: 3622 Shannon Road, Suite 103, Durham, NC 27707, USA
---
CNA Schools by City in North Carolina
See all schools in North Carolina >