Norfolk is rated as one of the most beautiful and pleasant cities in Virginia.
The economy of the city developed in the last years, attracting investments each day.
The schools provide an amazing education and programs suitable for everyone.
CNAs annual average salary in Virginia is $31,497 - ABOVE U.S. AVERAGE!
Training Solutions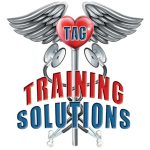 At Training Solutions, we focus on the needs, dreams, and desires of every student that comes to us. At our institution, you will get the best education in the vocational field in the whole state. Our teachers and trainers are specifically trained to adapt to the needs of each student and to provide high-quality and customized education.
The 120 hours of CNA training are divided into 80 hours of lectures and 40 hours of supervised clinical rotation. At the end of your studies, you will be ready for entry-level jobs.
Visit School Website

Address: 2561 Almeda Ave Suite B, Norfolk, VA 23513
Tidewater Community College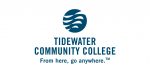 Tidewater Community College stands at the top of all the educational ratings in the state thanks to its amazing and highly-trained tutors and curriculum. We are very proud of our students and graduates and they all damaged to get amazing jobs upon graduating. Come and discover your true abilities and skills with our amazing educators.
Our CNA program can be finished in just 4 weeks and it includes 120 hours of both theory and practical training. The tuition is 883 USD and it doesn't include books and other learning materials.
Visit School Website

Address: 121 College Place, Norfolk, VA 2351
American Red Cross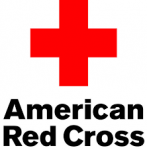 With a strong will to give everyone the chance to a healthy life and an excellent health education, the American Red Cross is one of the biggest names in medical education and care in the world. We constantly advocate and fight for the quality of medical studies and practice and with us, you are guaranteed to have the best clinical practice and medical experience.
Our CNA program will give you the needed skills to activate in this field anywhere in the world. Our program also includes a CPR certification and the clinical practice is done in the best facilities.
Visit School Website

Address: 611 W Brambleton Ave, Norfolk, VA 23510
Centura College

Centura College is among the biggest educational facilities in the whole country. The school has branches in many states and cities, and it provides a very wide range of theoretical and practical programs and degree programs. With us, you will be guaranteed that you get the best possible education for your money.
The CNA program is one of our best in the medical field and it takes just 6 weeks to complete. In the 160 hours of training, you will learn everything from theory, practical skills, empathy, and communication.
Visit School Website

Address: 7020 N Military Hwy, Norfolk, VA 23518
Adult & Continuing Education

With an amazing atmosphere and great campus, Adult & Continuing Education is an excellent place to start your studies. The school offers a very wide range of career options. We will help you select the best program for you and our professional and warm staff will guide from the beginning to the end of your studies.
Among the vocational programs, the CNA is one of the most requested thanks to the increased demand for medical professionals. In just 138 contact hours you will learn everything about this amazing field.
Visit School Website

Address: 369 South Battlefield Blvd, Chesapeake, VA, 23322
---
CNA Schools by City in Virginia
See all schools in Virginia >