Norfolk has attracted investments over the years, leading to the growth of many professions, including CNAs.
CNAs have now become in demand in the field of healthcare and received plenty of career opportunities and advancements.
So if you want to grab these, start by enrolling in a good CNA school to become a healthcare professional.
Below, we featured some CNA schools in Norfolk, VA that you can check out.
CNAs annual average salary in Virginia is $31,497 - ABOVE U.S. AVERAGE!
Training Solutions

Training Solutions' four-week CNA program prepares you for the certification exam.
Training will focus on how to become the patient's primary caregiver, performing duties like:
Assisting with daily living activities
Supporting patients and the healthcare team
Showing compassion and becoming the patient's friend/confidant
Visit School Website

Address: 2428 Alemda Ave. Suite 146 Norfolk, VA 23513
Tidewater Home Care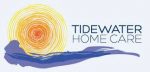 Tidewater Home Care's six-week CNA program intends to prepare you to become a qualified CNA.
Training will consist of 105 class hours and 40 clinical hours, covering topics in but not limited to:
Basic nursing and personal care skills
Communication and interpersonal skills
Resident's rights and independence
Occupational health and safety
Conflict management
Visit School Website

Address: 1130 Tabb Street Suite D Norfolk, VA 23504
---
CNA Schools by City in Virginia
See all schools in Virginia >