With a laid-back and cozy atmosphere, Virginia Beach is an amazing place to live and work in this state.
The economy is very stable and thanks to it you will find many work opportunities.
The educational opportunities here are great and you will easily start a new career here.
CNAs annual average salary in Virginia is $31,497 - ABOVE U.S. AVERAGE!
Tidewater Medical Training – Virginia Beach Campus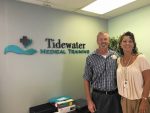 Tidewater Medical Training is one of the proudest medical education institutions in the whole state of Virginia. We trained hundreds of nurses and medical professionals that make us proud every single day. Come and find our recipe for success in the medical field with our modern curriculum and cool educators.
One of the most popular programs here is the CNA and it can be finished in just a few weeks. The program is 137 hours long and the 850 USD tuition cost covers most of the materials needed.
Visit School Website

Address: 1300 Diamond Springs Road, Suite 102, Virginia Beach, Virginia 23455
Tidewater Community College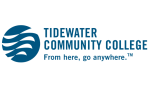 With a strong will to give everyone the chance to an amazing life and an excellent health education, Tidewater Community College is one of the biggest names in medical education in the state. We constantly advocate and fight for the quality of medical studies and practice and with us, you are guaranteed to have the best clinical practice and medical education.
One of our best programs is the CNA thanks to the increasing demand for care professionals. The program takes just 140 hours to complete and it has everything you need to know included.
Visit School Website

Address: 1700 College Crescent, Virginia Beach, VA 23453
---
CNA Schools by City in Virginia
See all schools in Virginia >