As the first line of health defense, CNAs perform various duties.
They provide care in hospitals, nursing homes, and care facilities.
Various tasks are expected of them – from measuring life signs to general living assistance.
CNAs work is usually supervised by a higher-level specialist, commonly, a registered nurse.
Usually working with sensitive patients, they must make a great effort to communicate successfully while keeping patient dignity and providing support.
CNAs annual average salary in Colorado is $31,534 - ABOVE U.S. AVERAGE!
Community College of Aurora

This course serves as an entry gate for the Colorado Nurse Aide Competency Exam.
Classes are done weekly; successful completion is worth 5 credits.
Respecting the time-tested method, both classroom education (90 hours) and clinical practice (30 hours) are exercised.
Skills taught include communication, nursing, bodily and personal care, ethics, safety precautions, and first- aid.
Students are also taught to recognize mental health challenges and to protect patients' rights.
Being at least 18 years old is the basic prerequisite for enrollment.
If you choose to apply, make sure to provide immunization proof, an indication of clean criminal and drug history as well as CRP certification document.
No need to say, English language fluency is also required.
Be careful: while tuition stands at $710, the costs of instruction materials are covered by the student.
Visit School Website

Address: 16000 E. CentreTech Pkwy Aurora, CO 80011
Arapahoe Community College

This college provides a 4-credit CNA course taking 1 semester to complete.
The aim of this program? To prepare for the state CNA exam.
If you're a professional, a part-time variant is offered.
Highly skilled professionals ensure success in acquiring skills (during classroom work and clinical practice).
The fruits of education are sweet: you'll be learning skills like measuring health signs, doing emergency treatment, infection mitigation; you'll also learn to protect the rights of patients.
Obligatory for applicants: submittal of 3 hepatitis B, 2 MMR, 2 varicella, and TDAP vaccination documents.
Also, you'll be obliged to prove TB negative or provide a chest x-ray and CPR certificate.
It goes without saying:
A clear criminal record is a hard requirement.
For those wondering about tuition, the sum is $845.
For things like uniforms and teaching accessories (stethoscope, gait belt, blood pressure cuff…) expenses are covered by the student.
Visit School Website

Address: 5900 South Santa Fe Drive, Littleton, Colorado 80120-1801
Pickens Technical College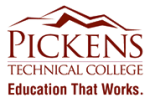 Offering a 105-hour course, this program even exceeds both federal and Colorado state requirements!
As much as 75 hours of classroom attendance and 30 hours of clinical practice are included.
In class, you'll learn to perform simple nursing tasks, medical terms, patient care (restore and recover), as well as how to protect patient rights and care about ones who are dying.
During clinical practice, you'll be expected to care about patients; this will, of course, be supervised.
Adjusting to student needs, both daytime and evening programs are available.
To apply, you need to prove to have a clean criminal record and pass the TB test.
Tuition costs are currently at around $1080 (also covering books and various fees, as well as uniforms and other medical accessories).
Visit School Website

Address: 500 Airport Blvd, Aurora, CO 80011
APLMED Academy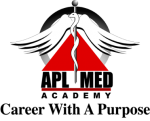 An excellent chance to become skilled in patient care!
An opportunity to learn from the best instructors!
Education practice here is based on both classroom theory and practical work.
Students are also taught to apply critical thinking to patient care.
Even classroom work is not just theory: an attempt is made to simulate real circumstances a student could be confronted with.
History of employment, interview results, criminal background check, and the completed application documents are all evaluated when deciding on student admission.
MMR, Hepatitis B, clean TB test and flu vaccine proof are also obligatory
If you choose this Academy, do your work dutifully; missing class is not tolerated.
Tattoos, fingernails, piercings, and jewelry are also not allowed.
This sacrifice, however, brings a reward at the end: a chance to take the Nurse Aide Competency Evaluation on the state level.
Visit School Website

Address: 10730 E Bethany Dr. #355, Aurora CO, 80014
---
CNA Schools by City in Colorado
See all schools in Colorado >