CNAs perform basic patient care in nursing homes, long-term care facilities, and hospitals.
They work under the supervision of the senior nurses, helping patients with general living assistance.
Because of this, aspiring CNAs like you should choose an accredited school to enroll in.
Below you'll find four CNA schools in Aurora, Colorado.
CNAs annual average salary in Colorado is $31,534 - ABOVE U.S. AVERAGE!
Community College of Aurora

The Community College of Aurora offers a CNA training program that prepares you for the state exam.
Here, you'll attend weekly classes, consisting of:
90 hours of classroom instruction
30 hours of clinical practice
Your teachers will teach you demonstrable skills in subject areas like:
Communication
Nursing
Body and personal care
Ethics
Safety
First aid
Mental health
Protecting patient's rights
To enroll, you must meet the following:
Must be at least 18 years old
Proof of immunization
Clean criminal and drug history
CRP certification
English proficiency
On another note, the tuition costs $710, excluding the costs of instruction materials.
Visit School Website

Address: 16000 E. CentreTech Pkwy Aurora, CO 80011
Pickens Technical College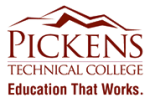 Pickens Technical College has a CNA training program that meets state and federal requirements.
Here, you'll spend 105 hours of classroom instruction and clinical practice learning subject areas like:
Nursing
Patient care
Protecting patient's rights
Medical terms
Providing hospice care
PTC offers the program to day and evening students, with tuition costing around $1,080.
To apply, you must have a clean criminal record and pass the TB test.
Visit School Website

Address: 500 Airport Blvd, Aurora, CO 80011
APLMED Academy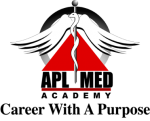 APLMED Academy offers a 5-week CNA training program, with all-in tuition of $1140.00.
Here, you'll learn to utilize and apply critical thinking in order to provide quality service to patients.
Also, you'll undergo real-life caregiving simulation training to apply and practice your learnings.
To get admitted, you must meet the following:
Pass the criminal background check
Proof of employment, if any
Pass the medical/physical exam
Visit School Website

Address: 2600 South Parker Rd. Bldg 6-300 Aurora CO, 80014
---
CNA Schools by City in Colorado
See all schools in Colorado >