CNAs perform basic patient care in nursing homes, long-term care facilities, and hospitals.
They work under the supervision of the senior nurses, helping patients with general living assistance.
Because of this, aspiring CNAs like you should choose an accredited school to enroll in.
Below you'll find four CNA schools in Aurora, Colorado.
CNAs annual average salary in Colorado is $31,534 - ABOVE U.S. AVERAGE!
Community College of Aurora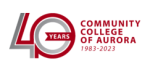 About the School
Community College of Aurora specializes in offering classes at convenient times and locations to meet your demanding schedules.
The College has a wide array of programs to offer whether you want to seamlessly transfer to a bachelor program with your first two years already completed or go straight into the workforce with an in-demand credential.
Community College of Aurora offers hundreds of online, hybrid, and evening/weekend classes, as well as cohort-based programs and short-term credentials.
Courses Offered
The Community College of Aurora offers a CNA training program that is designed to teach the student to perform the fundamental skills of the nurse assistant.
Basic nursing skills, restorative services, personal care skills, safety and emergency care issues will be covered in the theory and lab.
Students will have the opportunity to practice these skills in a work environment through clinical coursework.
The student will also assist patients to meet emotional needs and to ensure patient rights. T
This program will prepare the graduate for the National Nurse Aide Assessment Program for State Certification.
Visit School Website

Address: 16000 E. CentreTech Pkwy Aurora, CO 80011
Pickens Technical College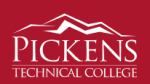 About the School
Pickens Technical College offers more than 25 certificate programs to adults and high school students as part of the Aurora Public Schools & the Colorado Community College System.
The Technical College provides students with the opportunity to acquire state-of-the-art skills, knowledge and work habits that will help them succeed in the workforce.
Most of its programs provides students with a certificate and transcript that is transferable to any community college or area technical school/college in Colorado in their area of training.
Courses Offered
Pickens Technical College has a CNA training program that meets state and federal requirements.
Here, you'll spend 105 hours of classroom instruction and clinical practice learning subject areas like:
Nursing
Patient care
Protecting patient's rights
Medical terms
Providing hospice care
Upon successful completion of the program, you are eligible to take the Colorado State Board of Nursing Certification Exam.
Visit School Website

Address: 500 Airport Blvd, Aurora, CO 80011
APLMED Academy

About the School
APLMED Academy is a leading provider of healthcare education and training to its students and learners.
The Academy provides knowledge and skills with the help and support of its expert instructors and staff.
APLMED Academy's programs are designed to create a learning environment that will help students achieve their academic and professional goals.
Courses Offered
APLMED Academy offers a 5-week CNA training program, with all-in tuition of $1140.00.
Here, you'll learn to utilize and apply critical thinking in order to provide quality service to patients.
Also, you'll undergo real-life caregiving simulation training to apply and practice your learnings.
To get admitted, you must meet the following:
Pass the criminal background check
Proof of employment, if any
Pass the medical/physical exam
Visit School Website

Address: 2600 South Parker Rd. Bldg 6-300 Aurora CO, 80014
---
CNA Schools by City in Colorado
See all schools in Colorado >