A variety of opportunities awaits CNA candidates in Colorado.
There are government institutions, nursing homes, as well as other long-term-care institutions that provide free training and job promise.
75 hours of in-class and practical education is required to take the state certification test.
Both segments must be successfully tested within one year of graduation.
Those who pass the test are immediately added to the official state CNA registry.
CNAs annual average salary in Colorado is $31,534 - ABOVE U.S. AVERAGE!
Emily Griffith Technical College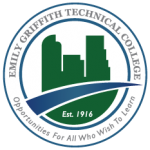 As a safe path to the state test, this program takes 6-8 weeks to finish.
First part – Nurse Aide Health Care Skills – will teach you about basic nursing as well as communication and care skills.
Here you'll also learn about emergency procedures, patient rights, mental health risks, and SHA regulations
The second part – Nurse Aide Clinical Experience – gives you a chance to put the acquired theory into practice (supervised by a registered nurse).
To enter, a reading test must be passed and a negative TB testing result provided.
$520 will cover your tuition (doesn't cover uniform, books, or exam costs).
Visit School Website

Address: 1860 Lincoln Street Denver, CO 80204
Stillwater College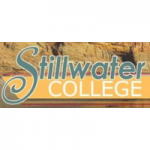 Here, classes last 5-8 weeks; its flexible schedules provide additional comfort, especially for those with a job.
All schedule changes are regularly published on the official website.
A wide area of skills is taught, covering general patient care, looking after the patients' rights, communication skills as well as providing support.
Aspiring CNAs must not only prove their motivation and abilities in a special interview.
They must also prove a clean background and be negative on a TB test.
The tuition amount is subject to change; for this information, contact the school administration.
Visit School Website

Address: 4155 E Jewell Ave Denver, CO 80222
Pima Medical Institute

Completion of a 6-week education program is all that's needed to become a CNA at Pima Medical Institute.
For this, you'll earn 4.5 credits, spending 90 hours in class/lab work, and 40 hours in an externship.
All the skills that you could possibly require are taught (how to control an infection, respect safety, and emergency guidelines, how to care for patient's emotional and social needs, how to help with personal care, give restorative services and improve life quality).
To inform yourself of accurate tuition information, it's best to contact the school directly as it will have the most up-to-date information.
Visit School Website

Address: 7475 Dakin Street Denver, CO 80221
Ann Rose School of Nursing

Ann Rose School of Nursing knows: the fewer students, the higher education quality will be.
Thus, only 12 students per class are allowed here, giving a unique and very personalized education experience.
76 required hours are spread over 15 classes and 2 clinical experience days (both daily and evening schedule variants are available!).
For successful graduates, the possibility to take the state exam is available.
$975 is the amount of money required to pay the tuition (with a payment plan as an option).
For the TB skin test, official uniform and state exam, all required, you'll have to pay yourself
Visit School Website

Address: 7280 Irving St. B-205 Westminster, CO 80030
Community College of Denver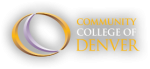 Worth 5 credits, this CNA education program is open for attendance in the months of January, March, May, August, and October.
With class sizes restricted to only 10 attendants, this offers a very focused and personalized experience.
Every student is obliged to take NUA 101 and NUA 170 classes sometime during the program.
This program will set you back for $1195, which covers education accessories, books, certification papers, and, of course, tuition.
Everyone passing this program has the opportunity to take the state test to become a registered CNA; without this, the education effort would be wasted.
Visit School Website

Address: 1111 W. Colfax Ave., Denver, Colorado 80204-2026
Compass Nursing Arts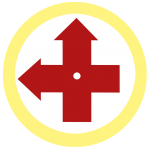 Officially approved by the Colorado State Nursing Board, this program offers both theory classes and practical education and skill acquisition.
The practical education is done both in a lab and in a real long-term care institution.
A wide range of topics is covered, like infection control, communication and emotional support, rights care, hygiene, observation, rehabilitation, restoration, as well as mental health care.
The use of high-quality equipment, like a stethoscope, is encouraged.
Evening classes last from 5 pm to 10:30 pm for 3 weeks and 3 days.
The power class gathers from 8:30 to 5 pm for 8 days (+3 clinical session days).
To apply, a clean TB test is required, as well as a flu vaccine. Criminal background is checked too, as well as a history of drug abuse.
Full attendance as well as successful passing of exams is required to graduate.
Tuition will cost you $930.
However, you'll also have to pay for acquisition tests as well as the state exam.
Visit School Website

Address: 108 West Baseline Rd, Lafayette, CO 80026
South Denver School of Nursing Arts

If you complete this program, which is approved by the Colorado State Board of Nursing, you'll be prepared to take care of the patients.
You'll learn how to practice safety and emergency care and provide nursing assistance.
During 104 hours of education, you'll attend theory classes as well as perform the clinical practice.
Both morning and evening schedules are available
A fresh class is open every 4-6 weeks.
A small class size of 10 offers a uniquely personalized experience.
To access this quality, a high school diploma or GED is required; if 16 you must be in high school.
You also have to pass the TB test, pass an entry test as well as an admission interview.
Tuition covers BLS and First Aid Certification; it also pays for the initial checks, books, and accessories.
After graduation, you'll not only be able to take the state test; you'll get professional help and free practice sessions to help you pass!
Visit School Website

Address: 7853 E. Arapahoe Ct., Suite 3300, Centennial, CO 80112
Red Rocks Community College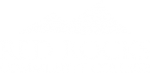 Also an officially approved program by the state of Colorado.
Within the range of just 5 education credits, you'll be prepared for a nursing career in healthcare!
Schedules are very flexible, adjusting to individual student needs.
There is also a 4-credit CNA Health Care Skills course that teaches basic nursing skills.
These include personal care and communication skills, asepsis skill, ethics, and culture,
Mental health and OSHA and HIPPA regulation
The practical clinical part of education is important, teaching attendants to apply the theoretical knowledge from NUA 101.
What is required?
A textbook, a proof of Basic Life Support for Healthcare Providers certificate, clean TB test and proof of TB and other required vaccinations, as well as a clean criminal and drug background.
Tuition is reasonable, standing at $136.90 per credit hour. Additional costs may be required.
Upon completion, a graduate can take the state CNA test, as usual.
Visit School Website

Address: 13300 W. 6th Ave. Lakewood, CO 80228
---
CNA Schools by City in Colorado
See all schools in Colorado >