If you don't already know the requirements for becoming a CNA, we're here to remind you: training and certification are both required to land a job.
Even if you're informed about earning levels and job chances, you still have one important question to answer: do you have what it takes?
A caring attitude is welcome, but certainly not enough: knowledge of nursing, awareness of ethics, and personal care provision skills are among the essential requirements.
There is a bright side to this problem: every certified CNA school covers both theory and practice of nursing care, so the success rate is high for those observant and with good communication abilities.
Becoming a CNA is not a joke; people's lives will depend on you.
For that reason, before applying, make sure you have the desired attitude and are willing to learn.
CNAs annual average salary in Colorado is $31,534 - ABOVE U.S. AVERAGE!
Columbine Health Systems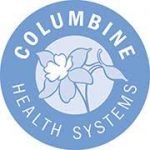 The mission of Columbine Health Systems is to make CNA education maximally accessible to all students.
Classwork and clinical practice will be provided to teach students to take care of patients and their safety, to acquire basic nursing skills, to observe mental health, help them communicate with their family, measure their vital signs, control infections, and many other topics.
Schedules are available in a full-time day (Mo – Fri, 9 am – 5 pm), evening, weekend (Fri – Sat, 9 am – 5 pm)and half-day (Mo – Fri, 6 pm – 10 pm) varieties (schedules) lasting 9 weeks; extended lab hours are also available for aspiring students.
Registration is open 3 months in advance of each class
To apply, fill out a form and undergo a background check; also provide a clean TB and/or X-ray test result, as well as vaccination proof.
All of this will take $880 in tuition costs; it includes online fees, but students must pay for books, clothes, accessories, tests, and state exams themselves.
Visit School Website

Address: 802 W. Drake Road, Suite 137, Fort Collins, Colorado 80526
Aims Community College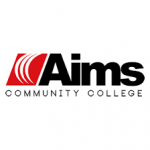 At Aims Community College, aspiring CNAs learn to care for long-term care facility residents (patients).
This one-semester program, which also provides 5 credits, encompasses both class and clinical work, teaching all relevant topics.
Some of them include communication, nursing skill, restorative skill, personal care, infection remedy, hospice, and emergency care, and hygiene management.
You'll also have a chance to learn about legal stuff, as well as OSHA and HIPAA regulations, principles of asepsis, rights of patients, mental health, and even become sensitized to other cultures.
Every applicant needs to fill out an application form, prove immunization and clean criminal background, and TB test result; Accuplacer reading assessment of 62 is required too.
Tuition? $67.36 (per credit hour).
Visit School Website

Address: 5401 West 20th Street, Greeley, CO 80634
Compass Nursing Arts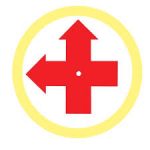 Not just one, but several schedules, optimized for different kinds of students, are available here.
The primary (on-campus) schedule is Mo – Fri, 8:15 pm -2 pm, last 10 sessions.
There is also a hybrid (online) variant, asking for 9 sessions in class and 8.25 online hours.
The so-called "power class" ambitiously covers the whole program in only 7 sessions!
3 clinical shifts are mandatory for all classes: either evening (2 pm – 10 pm) or daily (6 am – 2 pm).
Admission rules are simple: you have to be at least 16 and speak English; also, you have to prove clean background and drug test result, as well as vaccination proof.
Don't forget: you'll have to bring your own uniform, books and a watch with a second hand.
Tuition is at $980; not the lowest, but it includes books, lab practice costs, and skill video prices.
Unfortunately, the state exam and background check fees are not covered.
Visit School Website

Address: 108 West Baseline Road, Lafayette, CO 80026
Front Range Community College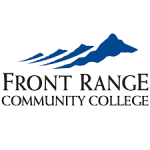 Front Range Community College strives to offer a program without compromises.
This 75-hour, the one-semester program will make a competent CNA out of most candidates, ready to take the state exam.
The program also brings 5 (transferable) credits, and teaches all essential skills, like nursing skill, physical and personal care skill, safety, nutrition, elimination and hydration skill, and how to measure vital signs and apply therapeutic procedures.
Communication, professionalism, and prevention of injury will be taught as well, along with, last but not least – critical thinking.
To have a chance of admission, you must be an FRCC student aged 17 or older and attend the information lecture.
You also have to pass a physical exam and take the Accuplacer assessment or qualify to be excluded from it.
It goes without saying – you have to prove clean criminal background and up-to-date immunization proof, as well as TB vaccination papers.
Those living in Colorado can count of tuition of $595; however, students must buy uniforms, books, utilities, and supplies themselves (they also have to pay for health tests and background checks).
Visit School Website

Address: 3645 West 112th Avenue, Westminster, CO 80031
---
CNA Schools by City in Colorado
See all schools in Colorado >