To become a CNA, you need to successfully complete training and certification.
So if a healthcare career is your aim, you should choose a good CNA school for your education.
On this page, we featured some schools in the Fort Collins, CO area that you can check out.
CNAs annual average salary in Colorado is $31,534 - ABOVE U.S. AVERAGE!
Columbine Health Systems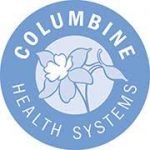 Columbine Health Systems offers a CNA program so you can get certified and be employed in nursing facilities.
Training focuses on having you understand this career's responsibilities, such as:
Basic nursing skills and procedures
Patient care
Restorative services
General household activities
Safety and emergency care
Patient rights
Mental, physical, and emotional support
You have the option to choose the course schedule, either:
Full-time day classes with 2 ½ days of clinical experience
Part-time evening classes with 2 ½ days of clinical experience
Both class schedules include 2 ½ days of clinical experience in one of CHS's skilled facilities.
Visit School Website

Address: 802 West Drake Road Suite 101 Fort Collins, Colorado 80526
Front Range Community College - Larimer Campus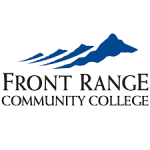 Front Range Community College offers a CNA program to train you in…
The entry-level nursing assistant job
Becoming a competent member of the healthcare team
Taking the certification exam
Training will ensure that you can do the following tasks:
Basic nursing skills in various healthcare settings
Patient care skills
Emotions and psychosocial support
Mobility
Nutrition and hydration
Safety and emergency procedures
Critical thinking and observational skills
Communication skills
Patient rights and independence
Role of the nursing assistant
Visit School Website

Address: 4616 S. Shields Street Fort Collins, CO 80526
Aims Community College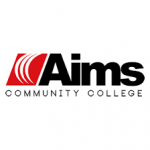 Aims Community College offers a five to six-week CNA program that prepares you for…
Certification exam
Employment in various healthcare settings
Training includes a 30-hour supervised clinical rotation where you can apply your learnings in:
Providing personal care assistance
Taking vital signs
Helping patients with daily living activities
Using assistive devices and other equipment
Observing and reporting patients' changes in conditions to senior nurses
Further, ACC lets you choose your schedule, whether a day or evening program.
Visit School Website

Address: 5401 West 20th Street Greeley, CO 80634
Compass Nursing Arts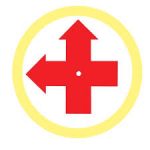 Compass Nursing Arts offers an 80-hour CNA program to train you in the role of a nursing assistant.
Course content includes the following topics:
Basic nursing and personal care skills
Patient's independence and rights
Holistic care
Infection control
Safety and emergency procedures
Alzheimer's and dementia care
Nutrition
Training will consist of the following:
Classroom instruction
On-site skills lab training
Supervised clinical practice
Plus, you can opt to avail the Open Lab Skill course to help you review the essential skills prior to taking the state exam.
The school has two options for course schedules you can avail:
100% in-class course (weekday)
Hybrid class, whether morning, evening, or full week class
Visit School Website

Address: 108 West Baseline Road Lafayette, CO 80026
---
CNA Schools by City in Colorado
See all schools in Colorado >