In Colorado, completing an officially certified education program is a hard prerequisite for becoming a CNA.
High school is not a requirement but can be an advantage in career building.
Written and skill tests are both demanding and equally important, but the rewards for the effort are substantial.
A modest but comfortable life: as a Colorado CNA, expect to earn 20-30k per year.
CNAs annual average salary in Colorado is $31,534 - ABOVE U.S. AVERAGE!
Nursing and Therapy Services of Colorado (NTSOC)

A quality and officially approved education center, NTSOC also serves as a regional testing hub.
As a trainee, expect to spend 60 hours in class and 20 hours doing practical work under oversight.
Using a step by step approach, training is first done on a pseudo-patient; after successful completion, real clinical training begins.
If you graduate, you're automatically ready for the state exam.
Note that you'll have to pay $1,050 tuition.
This tuition covers exam and certification expenses, education accessories, and various formalities like background checking.
Visit School Website

Address: 1130 West Woodmen Rd. Colorado Springs, CO 80919
Nurse Nancy LLC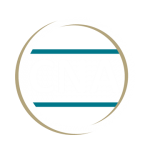 An award-winning institution; an official holder of People's Choice award for Best of the Springs' Continuing Education Programs.
This is no wonder, knowing the thoroughness of the training and professional level of the teaching staff.
Unusually comprehensive, this program consists of 50 classes, 22 labs, 23 externships, and 6 testing hours; you can choose between day and evening class.
All proven methods of education are used: theory classes, demonstrations, playing of doctor roles –
which is cemented by testing.
All this takes place at a Skilled Nursing Facility, Colorado Springs
Graduation qualifies you to take the Colorado CNA Exam.
Visit School Website

Address: 7870 N. Academy Blvd., Colorado Springs, Colorado 80920
Pikes Peak Community College

Here, CNA training programs are performed at the Rampart Range and Centennial Campuses
You'll be happy to know that there are no conditions except for 8-grade-level reading and reasoning skills.
The course lasts 8-10 weeks
A valid CPR certificate and negative TB testing result are mandatory as well.
You'll also have to prove a clean criminal background and drug history.
Tuition is around $1,200 (covering 6 credits).
Be prepared to also reserve  $1,500 for auxiliary materials (textbooks, checks, admission tests, and CPR).
Visit School Website

Address: 11195 Highway 83 Colorado Springs, CO 80921
Avanza Training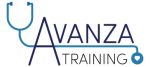 For CNA education at Avanza Training, you'll need 80 hours.
40 hours will be spent learning theory, 20 in a lab, and another 20 training in a medical institution.
As a special advantage, this institution offers an accelerated education course (lasting 2 weeks instead of the standard 4-week evening or weekend routine).
The condition? Passing background check and providing a clean TB test result.
To enroll, you'll need to prepare $625 for tuition
This money covers an educational video, books, medical accessories like stethoscope and blood pressure cuff, scrubs, and 4 writable DVDs for keeping lectures.
Visit School Website

Address: 2598 Palmer Park Boulevard Colorado Springs, CO
Goodwill® Industries

To encourage job seekers and reduce welfare dependency, Goodwill offers CNA training to "welfare-to-work" program candidates.
If you wish to become self-sufficient, this may be the chance you need!
Spending 8 weeks in class, lab, and practical training Is a small price to pay on the path to a better life.
To be accepted, a range of comprehensive tests must be taken and passed.
Once you complete the program, you are free to attempt the State of Colorado certification test; job assistance will also be provided if you pass.
Visit School Website

Address: 1460 Garden of the Gods Road Colorado Springs, CO 80907
Beo Training Center

Lasting for 3 weeks, the goal of the CNA program at Beo Training Center is to make you ready for a state certification test.
You'll have to commit to 40 hours in class, as well as 28 hours in lab and 24 in clinical facility training.
Standard rules apply, like having to pass TB and criminal background tests, as well as proving to be drug-free.
The entire duration of training is mandatory for successful completion.
The tuition? $900 is the amount you have to prepare.
This money covers your training expenses.
It also pays for a stethoscope, scrubs, textbooks, gait belt, watch, tote, badge, BLS course, and tests.
Visit School Website

Address: 5055 Mark Dabling Blvd. Colorado Springs, Colorado 80918
---
CNA Schools by City in Colorado
See all schools in Colorado >