With beautiful architecture and a dynamic lifestyle, Athens is a great place to live in Georgia.
The economy is stable and the job market of this city is in full development and they will continue to grow.
The school system is one of the best in the state and it offers a great education and job opportunities.
CNAs annual average salary in Georgia is $30,601 - ABOVE U.S. AVERAGE!
One Breath CNA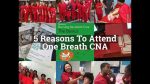 At One Breath CNA, we will make sure that you leave our institution fully prepared for the state accreditation exam and for your future job. Our educational approach is to teach you only the needed skills and to provide tips and tricks from experienced professionals that will help you throughout your entire career.
The CNA class takes just 5 weeks and it totals 104 contact hours in which you will be provided interesting lectures, stimulation in our labs, and real-life patient experience.
Visit School Website

Address: 3701 Atlanta Highway, Ste #35, Athens, GA 30606
Athens Technical College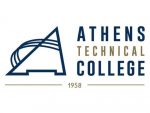 Besides an updated curriculum and modern professors, Athens Technical College is an amazing launching pad for any technical or vocational career. In Georgia, we are recognized as an amazing place to start a medical career, especially one in nursing. Come and learn the newest patient care techniques and knowledge with us.
During the 12 weeks of CNA training, you will acquire everything you need for this great career. The classes meet 2 times per week, allowing you to have a flexible but still high-quality education.
Visit School Website

Address: 800 U.S. Hwy. 29 North, Building N, Athens, GA 30601-1500
Lanier Technical College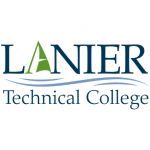 Lanier Technical College opens its arms wide to anyone that wants a bright future and an outstanding career path. We have many starting programs that can be accessed by young high school graduates or programs that aim to improve your career. We guarantee high-quality education and the best tutors in the area.
To apply to our CNA program you must be at least 16 years old and to have a basic high school diploma. Under certain circumstances, our program is eligible for funding and financial aid.
Visit School Website

Address: 2990 Landrum Education Dr, Oakwood, GA 30566
Medical Institute of Northeast Georgia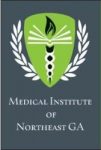 If you want a medical career, the Medical Institute of Northeast Georgia offers everything you desire for your education. Our experience and history will guarantee you the best preparation and education in the area. All our programs are recognized in the state of Georgia and we can also aid you with job finding.
Our CNA class has minimum eligibility criteria to allow anyone to access higher education. The tuition is 650 USD and it covers all the materials needed with the exception of scrubs.
Visit School Website

Address: 1215-C Tuscany Drive, Braselton, GA 30517
North Georgia Nursing Academy

North Georgis Nursing Academy trained many of the current nurses and professionals. We are proud of having the cooler and most modern teachers that will provide only the newest trends and information. Ou resources will prove to be very helpful in polishing and upgrading your skills.
The CNA class is just 96 hours done over the course of 4 weeks. The classes and labs are designed to answer all the needs of this job and to properly train you for any type of patient or medical need.
Visit School Website

Address: 3616 Atlanta Highway, Suite 500, Flowery Branch, GA 30542
Woodruff Medical Training and Testing

With outstanding expertise and experience, Woodruff Medical Training and Testing is the ultimate choice if you want an outstanding medical career. Come and meet our cool trainers and teachers during the open gate days and convince yourself that we are the place where you should start your future.
The CNA program is intensive and it offers exclusive access to our best labs and trainers. To enroll you must be at least 18 years old and possess morality, integrity, teamwork spirit, and professionalism.
Visit School Website

Address: 4053 Lavista Rd., Tucker, GA 30084
---
CNA Schools by City in Georgia
See all schools in Georgia >