Athens boasts beautiful architecture and a dynamic lifestyle, suitable for the elderly to reside in.
Because of this, Athens has plenty of nursing homes that need skilled CNAs to help provide patient care.
So if you aspire to become a CNA, you can check out the CNA schools we listed below.
CNAs annual average salary in Georgia is $30,601 - ABOVE U.S. AVERAGE!
One Breath CNA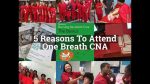 One Breath CNA dedicates itself to long-term care training and education for over 15 years.
Its CNA program complies with the state and federal curriculum training you in nursing assistant tasks.
The program is self-paced which you can complete in five weeks.
You will study more than 20 modules in the following areas:
Nursing assistant in long-term care
Foundation of resident care
Understanding residents
Basics of medication
Orders and documentation of medication
Medication dosage
Side effects, reactions, and interactions of medication
Medication safety
Visit School Website

Address: 205 Cleveland Rd. Suite B Bogart, GA 30622
Athens Technical College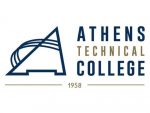 Athens Technical College offers a modern curriculum for technical and vocational careers.
Further, ATC is recognized as one of the best places to start a healthcare career.
Their CNA program will train you for 12 weeks in the newest patient care techniques and knowledge.
Also, classes meet twice a week, allowing you learning flexibility and convenience.
Visit School Website

Address: 800 U.S. Hwy. 29 North, Building N, Athens, GA 30601
Innovative Healthcare Institute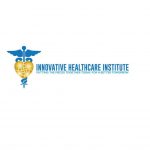 Innovative Healthcare Institute provides adults the opportunity to have a career in healthcare.
Their CNA program will consist of the following training:
35 hours of classroom instruction
33 hours of lab/skills training
24 hours of supervised clinical practice
You can choose any of the following course schedules according to your preference:
3 ½ weeks of day classes (weekday)
3 ½ weeks of evening classes (weekday)
8 weeks of weekend classes
Visit School Website

Address: 100 Seagraves Drive, Suite 1 Athens, GA 30605
---
CNA Schools by City in Georgia
See all schools in Georgia >