Augusta is the perfect place to live and develop in Georgia given the tranquil atmosphere.
The economy of the city is very stable and in full development, providing great job opportunities.
The education community here is great and you will find many interesting classes and programs.
CNAs annual average salary in Georgia is $30,601 - ABOVE U.S. AVERAGE!
Training For Life Academy (TFL)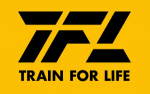 Training for Life Academy opens its arms to welcome anyone that wants to step up in their career. We are proud of our excellent teaching methods and modern teachers that guided hundreds of students to a new career. You will be pleasantly surprised by all our programs and classes and we also provide many interesting activities in between courses.
Our CNA program takes just 6 weeks to finish and it is made of 120 intensive hours of lectures and real-life patient care. Be prepared to open your mind to knowledge and excellence and to unravel a better version of yourself.
Visit School Website

Address: 2321 Peach Orchard Road, Suite G & H, Augusta, GA 30906
Tender Care Training Center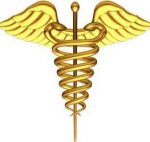 At Tender Care Training Institute you will get the amazing chance to learn from the best healthcare providers and carers in the whole state. We selected our programs and curriculum based on the needs of the market and hospitals, therefore, delivering you only the best information and resources to train you for a better future.
The CNA training here is one of the most affordable in the region and it has very few admission requirements, one being the age of 18. The program will take you through all the needed steps to become an excellent nurse.
Visit School Website

Address: 1755 Gordon Highway, Ste D & E, Augusta, GA 30904
Helms Continuing Education

Helms Continuing Education is the best place to upgrade and develop yourself. We strongly believe that everyone should have access to high-quality education and for that, we invested in our labs, teachers, and resources. With us, you will have all the opportunities and resources needed to successfully complete your education.
The CNA program prepares the students both in terms of theory and practice. In just 94 hours you will acquire everything you need to know and handle to take care of any patient.
Visit School Website

Address: 3145 Washington Road, Attention: Susan Johnson, Augusta, GA 30907
Augusta Technical College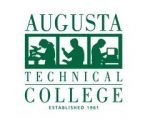 If you want to start a technical or hands-on career, Augusta Technical College is an amazing and high-rated choice. We have one of the best educational approaches in the region and we promise outstanding performance and job integration. If you are just starting your career or looking to level up your career, this is the place to place for you.
The CNA program is integrative and balanced and it includes both lectures and clinical patient care. In a short time, all our students learn all the needed skills, tips and tricks from our outstanding teachers.
Visit School Website

Address: 3200 Augusta Tech Drive, 900 Building, Augusta, GA 30906
Pruitthealth Augusta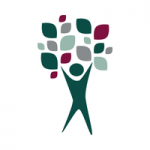 Pruitthealth Augusta is an integrative system of schooling and patient care that is famous all over the state. No matter if you are a student or patient, you will find the best facilities and accommodation alongside fun activities and relaxing leisure areas. The level of skills and knowledge of the careers will pleasantly surprise anyone that comes to us.
The CNA class provides excellent patient care experience and lectures. Besides the fact that it takes a short time to complete, we will also help you with job placement and assistance.
Visit School Website

Address: 2541 Milledgeville Road, Augusta, GA 30904
---
CNA Schools by City in Georgia
See all schools in Georgia >