Savannah is renowned as one of the most fun and resourceful cities in Georgia and overall a great place to be.
You will find many job and development opportunities in this developing city.
The schools are great and you will easily find great LPN schools in Savannah that will kick-start your career.
CNAs annual average salary in Georgia is $30,601 - ABOVE U.S. AVERAGE!
Dominion Health Care Solutions

Dominion Health Care Solutions is an excellent choice to start a medial career. The school has multiple accreditations and partnerships that will make your studies valid both in the States and abroad. The teaching system is very short and well-structured, guaranteeing you excellent training and formation.
The CNA class takes just 7 weeks from which 24 consist of medical practice in a healthcare institution. The course takes place all around the year and it will ake you fully prepared for the certification exam.
Visit School Website

Address: 7160 Hodgson Memorial Drive, Suite 103, Savannah, GA 31406
Savannah Technical College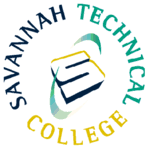 Savannah Technical College represents one of the most professional and highest-rated places to start a technical career. The programs are designed to give the needed skills and expertise for the job of your dreams. The admission process is very easy and you will receive full guidance and support during your studies.
The CNA class takes two terms and it covers everything from nutrition, long-term care, critical patient care and much more. This course makes you fully eligible to get the accreditation and to rock your new career.
Visit School Website

Address: 5717 White Bluff Road, Savannah, GA 31405
Zenith Training & Testing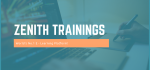 Zenith Training & Testing is an excellent learning hub that facilitates new job learning or polishing the one you already have. The campus and school have very modern equipment that fully simulates all the challenges and situations that you will face during your career.
The CNA program is one of the fastest here, taking just 3 weeks. This course integrates everything from patient care, diet, nutrition, communication skills, and practice to prepare you for the nursing certification exam.
Visit School Website

Address: 800 Towne Park Drive Suite 200, Rincon, GA 31326
---
CNA Schools by City in Georgia
See all schools in Georgia >