Savannah is renowned as one of the most enjoyable and resourceful cities in Georgia.
Here, you will have many career opportunities, making it a hotspot for job seekers.
For this reason, the city has plenty of academic institutions offering programs like CNA to help kickstart your career.
Here are two of the reputable CNA training facilities you can check out in Savannah, Georgia.
CNAs annual average salary in Georgia is $30,601 - ABOVE U.S. AVERAGE!
Savannah Technical College

About the School
Savannah Technical College provides world class education, skills training and lifelong learning opportunities through the delivery of associate degrees, diplomas, technical certificates of credit and non-credit economic development programs and adult education.
The Technical College is committed to meeting the dynamic education, academic, and workforce development needs of individuals, employers and communities throughout the Coastal Empire with market-driven, environmentally-conscious education offered in the classroom, laboratory, community, and online.
Courses Offered
Savannah Technical College is one of the highest-rated institutions to start a technical career.
Its programs will give you the needed skills and expertise for the job of your dreams.
As such, you will receive complete guidance and support during your studies.
Plus, it has a simple and easy admissions process, so you can easily enroll in a CNA training program.
The CNA classes take two terms to complete, covering all subject areas from long-term care to critical patient care.
Visit School Website

Address: 5717 White Bluff Road, Savannah, GA 31405
What A Blessing Training Center LLC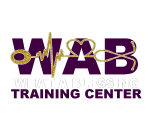 About the School
What A Blessing Training Center LLC 's courses are customizable for your needs to make sure you leave with relevant skills.
The Training Center's educators have achieved an advanced degree in their field.
The instructors are passionate about the subjects they teach and bring this enthusiasm into their courses.
Courses Offered
What A Blessing Training Center LLC offers convenient technical training with courses customized for its students' needs.
Here, highly qualified educators will teach you the relevant skills you need for the chosen healthcare program.
Plus, they offer blended learning in all of their day, night, and weekend classes.
For its CNA training program, you will receive hands-on training at times that fit your busy schedule.
Visit School Website

Address: 6555 Abercorn Street Suite 110B, Savannah, Georgia 31405
---
CNA Schools by City in Georgia
See all schools in Georgia >