Savannah is renowned as one of the most enjoyable and resourceful cities in Georgia.
Here, you will have many career opportunities, making it a hotspot for job seekers.
For this reason, the city has plenty of academic institutions offering programs like CNA to help kickstart your career.
Here are three of the reputable CNA training facilities you can check out in Savannah, Georgia.
CNAs annual average salary in Georgia is $30,601 - ABOVE U.S. AVERAGE!
Dominion Health Care Solutions

Dominion Health Care Solutions is an excellent choice to start a medical career.
It has multiple accreditations and partnerships that will make your studies valid both in the U.S. and abroad.
Its teaching system is short yet well-structured, guaranteeing excellent training and foundation.
DHCS's CNA classes take about 7 weeks to complete, with 24 hours dedicated to supervised clinical practice.
And so, the training will fully prepare you to sit for and pass the state's CNA exam.
Visit School Website

Address: 7160 Hodgson Memorial Drive, Suite 103, Savannah, GA 31406
Savannah Technical College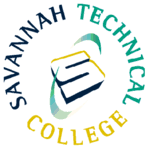 Savannah Technical College is one of the highest-rated institutions to start a technical career.
Its programs will give you the needed skills and expertise for the job of your dreams.
As such, you will receive complete guidance and support during your studies.
Plus, it has a simple and easy admissions process, so you can easily enroll in a CNA training program.
The CNA classes take two terms to complete, covering all subject areas from long-term care to critical patient care.
Visit School Website

Address: 5717 White Bluff Road, Savannah, GA 31405
What A Blessing Training Center LLC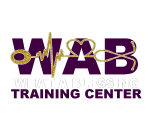 What A Blessing Training Center LLC offers convenient technical training with courses customized for its students' needs.
Here, highly qualified educators will teach you the relevant skills you need for the chosen healthcare program.
Plus, they offer blended learning in all of their day, night, and weekend classes.
For its CNA training program, you will receive hands-on training at times that fit your busy schedule.
Visit School Website

Address: 6555 Abercorn Street Suite 110B, Savannah, Georgia 31405
---
CNA Schools by City in Georgia
See all schools in Georgia >