With a vibrant life and spirit, Columbus is one of the best places to be in Ohio.
The economic opportunities and jobs available here are amazing and continue to grow.
The quality of education is amazing and you will have many colleges and schools available.
CNAs annual average salary in Georgia is $30,601 - ABOVE U.S. AVERAGE!
Premier Choice Health Services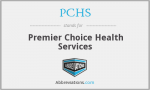 Premies Choice Health Services really provides premier education and facilities. Among all the medical schools in the state, we at Premier take care of the needs of every student and make sure that we combine the top end education criteria with fun and personal development. If you are looking for a premium and serious place to study, come meet us!
The CNA classes begin every two weeks to make sure that everyone can start a new journey. We are very proud to say that we have a 99% pass rate and a 95% job placement rate, guaranteeing you the best possible education.
Visit School Website

Address: 1901 E. Dublin Granville Rd, Columbus, OH 43229
Buckeye Health Agency, LLC

Looking for a place to start your education that also offers job placement assistance and guidance? Buckeye Health Agency offers all these advantages and many more. You will get the chance to start your education in a very short time and there are day and night classes as well.  Our educators and trainers will dedicate all their time to make you a pro.
The CNA program here is very comprised and it takes just 2 weeks. The 75 hours of study include everything from lectures, patient care, and many more to prepare you for the state exam.
Visit School Website

Address: 2700 East Dublin Granville Road, Suite 200 Columbus, OH 43231
Alia Healthcare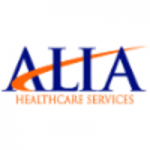 Alia Healthcare is one of the top educational choices registered at the Ohio Department of Health. The school offers a wide variety of medical education classes that are designed with the close help of former students and healthcare professionals. You will have access to the most interesting and well-balanced resources and curriculum in the state.
The CNA class takes just 75 hours to complete and it is recognized at the state and national level. The admission criteria are very student-friendly and you will get guidance at every step.
Visit School Website

Address: 1495 Morse Rd, Suite 101, Columbus, OH 43229-3526
Columbus State Community College

Columbus State Community College stands for premium education and personal development. The institution has trained and educated many of the professionals in Ohio and not only. We offer a very modern curriculum and teaching approach that will bring you one step closer to your dream career and future.
The school offers an excellent CNA class that can be finished in just 76 hours. You will get both theory and field training that will prepare you for any patient and challenge.
Visit School Website

Address: 550 East Spring St., Columbus, OH 43215
Frontier Health Care

Frontier Health Care is an amazing facility that offers the best hands-on training for medical enthusiasts. The school also has its own medical facilities that are equipped at the highest standards and they offer a great experience. You will get the best education and development with us thanks to our modern educators and great facilities.
The CNA class is short, amazing, and intensive. You will finish your education in just 75 hours of training and you also get the opportunity to study in the day or night class.
Visit School Website

Address: 1642 Brice Road Reynoldsburg, OH 43068
Larock Healthcare Academy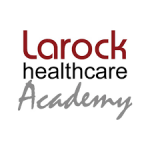 Students that graduated at Larock Healthcare Academy became some of the best healthcare providers in the state. No matter if you have previous medical experience or you are new in this field, we will prepare the best lectures and training to make you one of the best in your hospital and we also have some of the lowest tuition prices.
The CNA class is one of the best in the vocational sector and it can be done in 75. The admission requirements are very easy to meet and you will have multiple career options upon graduation.
Visit School Website

Address: 3260 West Henderson Rd., Suite 020, Columbus, Ohio 43220
My Tees Healthcare

Train to become a better version of yourself at My Tees Healthcare. We have the best approach to medical education and we are proud of all our recent investments. You will have the advantage of learning from experienced professionals and amazing tutors that have dedicated their career to training the next generation of medical professionals.
Embark on a new medical journey with our CNA class. It takes just 12 days to complete in day class and 17 days in night class, being perfect for a quick career update.
Visit School Website

Address: 5454 Cleveland Ave Columbus, OH 43231
Central Ohio Technical College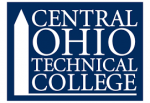 Central Ohio Technical College is the perfect launching pad for any technical or vocational career. The school is renowned all over the state for its amazing ingenuity and dedication that helped many students reach their full potential. You will have exclusive access to the best teachers and curriculum in the area.
The CNA program will prepare you for any patients thanks to its great real-life patient experience and great labs. You will be fully prepared for your state certification in just 80 hours of learning.
Visit School Website

Address: 1179 University Drive, Newark, Ohio 43058
---
CNA Schools by City in Georgia
See all schools in Georgia >