Cincinnati is famous for being one of the most developed and fun cities in Ohio.
The city has one of the most developed ad stable businesses and economies in the whole state.
The schools, universities, and colleges are excellent and you will easily find the best program for you.
CNAs annual average salary in Ohio is $30,882 - ABOVE U.S. AVERAGE!
Alia Health Care Services
Alia Health Care Services is the best teacher, mentor, and counselor you will find in the state. We stand with a helping hand to every student that wants to start a career in healthcare. Our institution is recognized by the sate and it has programs that give you the option to work in Ohio or in any other state in the country.
Our CNA training program totals 75 hours that can be done in 2 weeks in day class or in 4 weeks in the night class. You will learn from the best teachers the newest techniques and skills.
Visit School Website

Address: 11260 Chester Rd, Suite 825, Cincinnati, OH 45246
Great Oaks Health Professions Academy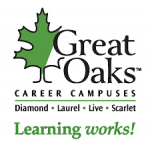 Great Oaks Health Professions Academy is the staple of excellence and dedication in the community of health educators. With campuses in many cities and with amazing teachers and trainers, our school will give you the best clinical and theoretical training no matter your previous experience or the career of your choice.
The tuition for the CNA program costs 825 USD and it includes 75 contact hours. You can finish the program in the day class in just 2 weeks or in the evening class in 4 weeks.
Visit School Website

Address: 3120 Burnet Avenue, Cincinnati, OH 45229
Transitions Nurse Aide Training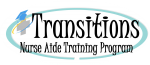 Transition Nurse Aide Training is a specialized educational institution that trained hundreds of nurses and medical carers that are now making us proud by working the best long-term care facilities and hospitals. We have a very modern and innovative teaching strategy that helps everyone get job-ready in a short time.
The CNA program is one of our superstars and it takes 75 hours to complete. The total cost of the program is 415 USD and it covers all of the needed materials and enrollment costs.
Visit School Website

Address: 5198 Montgomery Road, Cincinnati, Ohio 45212
RN and Associates, LLC

RN and Associates facilitate some of the most integrative and innovative programs that aim to respond to the needs of the job market and by that to make sure that all the students that are trained in our facility will get a job. Our enrollment requirements are not strict and they are mostly regarding health but we do expect students to attend 100% of their chosen program.
CNA is one of the most popular and requested programs in our school and it costs 540 USD. To enroll you must be at least 17 years old and to pass a basic medical and criminal background chack.
Visit School Website

Address: 245a Northland Boulevard, Cincinnati, OH 45246
Cincinnati State Technical and Community College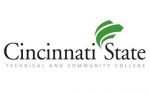 Cincinnati State Technical and Community College provide the most integrative and modern education in the whole state of Ohio. For years we have been considered one of the best places to study and to start a career thanks to our modern curriculum, open-minded teaching board, and renovated labs, classes, and fun campus activities.
During the short CNA program, you will learn the essential 25 skills for this job. These skills are vital for the state exam and for your future career in this beautiful field.
Visit School Website

Address: 3520 Central Parkway, Cincinnati, OH 45223
Paradigm Health Services

Paradigm Health Services is an excellent place to start a new career. Our main focus point is to provide real-life skills and knowledge that will help you throughout your career. All our teachers and trainers are active CNA experts and you will have many tips, secrets, and tricks to learn from them in your short period of study.
The CNA  program focuses on the needs of all the students and for that, we provide one-to-one mentoring and small classes. You can do this program in a full-time or part-time manner, depending on your schedule.
Visit School Website

Address: 1329 E. Kemper Road, Suite # 4218F, Cincinnati, Ohio 45246
Cincinnati Public Schools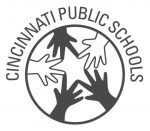 Modern, open-minded, and ready to help everyone reach its full potential, Cincinnati Public Schools are one of the most famous and respected names in the educational community in Ohio. Our teaching and training strategy is to provide a customized and modern educational experience to all our students in order to fully prepare them for a great future.
The total cost for the CNA program is 600 USD and in certain cases, you can apply for scholarships and financial plans. At the end of your studies, we can also assist you with job placement.
Visit School Website

Address: 3555 Kellog Ave, Cincinnati, OH 45226
Divine Home Health Care

At Divine Hom Health Care you can rest assured that we are taking the best care of you or your loved ones. Rated as one of the best long-term care facilities in Ohio, our institution stands out thanks to our empathic carers and medical professionals. We can also teach you the beauty of taking care of the patient in one of our programs.
The CNA program is among the best in the state thanks to the fact that you are going to learn from our professional carers. You can also be given the opportunity to start a new job in our facility.
Visit School Website

Address: 800 Compton Road, Unit 23, Cincinnati, OH 45231
Scarlet Oaks CDC (High School Students)
Scarlet Oaks CDC stands at the top of all the educational ratings in the state thanks to its amazing and highly-trained tutors and curriculum, even for high school students. We are very proud of our students and graduates and they all damaged to get amazing jobs upon graduating. Come and discover your true abilities with us.
A very interesting and future-oriented program is CNA. You will be given all the materials and knowledge needed to polish your skills and to challenge the state exam with no fear.
Visit School Website

Address: 3254 East Kemper Road, Cincinnati, OH 45241
---
CNA Schools by City in Ohio
See all schools in Ohio >