Toledo has a thriving business sector that has produced plenty of career opportunities for STNAs.
So if a career in healthcare is your dream, then you can try your luck with becoming an STNA.
You can start your STNA journey by enrolling in one of the schools in and near Toledo, OH below.
CNAs annual average salary in Ohio is $30,882 - ABOVE U.S. AVERAGE!
Touching Hearts, Changing Lives

About the School
Touching Hearts, Changing Lives imparts an expectation of providing the highest level of quality services.
It attempts to prepare its trainees to successfully take and pass the state test through not only the types of tests/quizzes and assignments it gives, but also through the way it gives them.
Courses Offered
Touching Hearts, Changing Lives offers an STNA program that prepares you for employment.
In the 76-hour training, you'll have the skills and knowledge to provide safe and effective patient care.
Upon competition, you should've become a highly-qualified STNA able to work in various healthcare settings.
Visit School Website

Address: 5808 Monroe Street Sylvania, OH 43560
Owens Community College - Toledo-area Campus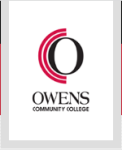 About the School
Owens Community College offers more than 160 programs and certificates to students who are preparing for a career, retraining for a new career, seeking professional development or obtaining credits to transfer to a four-year college or university.
Its dedicated and experienced faculty members bring their industry knowledge, information, and ideas into the classroom to allow students to gain a better understanding of how their studies will translate into their chosen career.
Courses Offered
Owens Community College offers an STNA program that prepares you for the STNA career.
It aims to ensure you'll have the required skills to provide basic patient care in any healthcare setting.
Training will consist of 59-hour class and skills practice hours and 16 clinical practice hours.
Visit School Website

Address: 30335 Oregon Road Perrysburg, OH 43551
Richard Health Systems

About the School
Richard Health Systems strives to provide its clients with the highest quality of service and to assist them in their time of need.
RHS is dedicated to enhancing the quality of life for both the client and their family by providing a comprehensive nursing care plan and a related health care service.
Courses Offered
Richard Health Systems is offering an STNA class designed to accommodate everyone, even if you have no previous medical experience.
Its program prepares the students for entry-level positions as nursing assistants and as candidates for the State of Ohio Nurse Aide Examination.
The training is also a pre requisite into the Practical Nursing Program.
It offers day and evening classes taught by Registered Nurses who are qualified and certified instructors in compliance with the Ohio Health Department regulations.
Visit School Website

Address: 5237 Renwyck Dr. Toledo, Ohio 43615
---
CNA Schools by City in Ohio
See all schools in Ohio >