Renowned all over the county for its cuisine and amazing atmosphere, Toledo is a great place to be.
The economy and businesses are vert stable and they offer amazing opportunities.
The colleges and schools are very high-quality and you will easily find the perfect place for your studies.
CNAs annual average salary in Ohio is $30,882 - ABOVE U.S. AVERAGE!
Touching Hearts, Changing Lives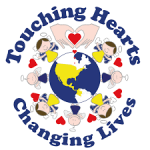 Touching Hearts, Changing Lives is one of the most innovative educational and social support organizations in Ohio. The institution helps thousands of people each year with education, support, and information, and all their programs are designed to offer new futures and careers to anyone that comes to our campus.
Our CNA course is a basic one that will fully prepare you for entry-level jobs in healthcare facilities and to have space and opportunity to further upgrade your career. After you finish this program we will also assist you to find a job.
Visit School Website

Address: 5151 Monroe Street, Suite 101 Toledo, OH 43623
Med1Care Toledo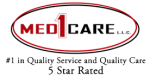 Med1Care Toledo stands as one of the best healthcare providers, having a constant 5-star rating. Besides all the healthcare options and programs, we facilitate we also provide intensive courses that will quickly prepare anyone for a new career. One of the main advantages you will gain from coming here is that you will learn from our best doctors, nurses, and carers.
The 75 hours of the curriculum are state-approved and they are divided into theory and practice. The schedule is quite flexible and you can adapt the school program with your personal or work schedule.
Visit School Website

Address: 1225 Corporate Drive, Suite B, Holland, OH 43528
Owens Community College
Owens Community College is a modern example of excellence in education and an open-minded teaching board. The school developed one f the most modern curriculums in the area and it constantly changes to fit the requirements of all the programs and the job market. You will be guaranteed to receive the best experience and education for your money.
The CNA program has 59 hours of classroom lectures and 16 hours of supervised clinical rotations. The cost of the tuition without books and other needed materials is 500 USD.
Visit School Website

Address: 30335 Oregon Rd, Perrysburg, OH 43551, United States
Athena Career Academy
Athena Career Academy offers one of the fastest tracks to a new future. Our goal is to offer all our students a new launching pad for their career in a very short time. In the short and comprised programs, you will have all the needed information and skills included. Besides this, our institution is well-known by employers for high-quality education and training.
The CNA program strictly follows all the state and federal regulations and it will give you the universal knowledge needed for this job in just 75 hours and at the small cost of 301 USD.
Visit School Website

Address: 5203 Airport Highway, Toledo, OH 43615
Davis College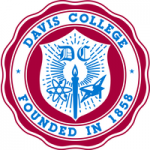 Davis College is definitely one of the most experienced and prestigious colleges in Ohio. Founded in 1858, the school trained generations after generations of professionals that helped with the development of the state. Our programs and curriculum are adapted to fit the needs of any generation of students and any employer.
You can finish the whole CNA program in just 5 short weeks. During this time you will learn everything you need to know about patient care, nutrition, infection control, ethics, and any other information or skill you may need.
Visit School Website

Address: 4747 Monroe Street, Toledo, Ohio 43623
---
CNA Schools by City in Ohio
See all schools in Ohio >