Large, bustling, and full of opportunities, Columbus is a great place to be in Ohio.
The economy and business are in full development and you will find many available jobs.
Education and schools are amazing and they offer high-quality programs and classes.
CNAs annual average salary in Ohio is $30,882 - ABOVE U.S. AVERAGE!
Premier Choice Health Services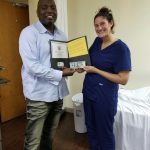 Premier Choice Health Services is one of the ultimate choices for a medical career. Our goal is to be the very best in our branch and for that, we constantly update the curriculum and resources with the help of professional educators and experts. All our programs have a real-life value that will help you get a job upon graduation.
The tuition cost for our CNA program is 385 USD and it includes textbooks and materials. We are proud to say that we have a 98% passing rate in the state exam and a 95% successful job placement.
Visit School Website

Address: 1901 E. Dublin Granville Rd, Columbus, OH 43229
Buckeye Health Agency, LLC

With vast experience and an innovative medical teaching approach, Buckeye Health Agency is a great place to start a new career or to upgrade your current one. We have both diploma programs and vocational ones that suit the needs of all our students and aim to give you the best knowledge and skills in a short time.
The CNA program takes just 2 weeks to complete and you will have unlimited access to materials. Besides this, we can also help you with payment plans and financial assistance.
Visit School Website

Address: 2700 East Dublin Granville Road, Suite 200 Columbus, OH 43231
Alia Healthcare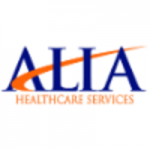 Alia Healthcare is a superstar in health education in Ohio. With cutting-edge technology and some of the most professional nurses and healthcare providers, we follow all the national and international standards of quality and the newest trends. With us, you will have one of the most realistic educational experiences possible.
The CNA program can be finished in the day or evening class for 399 USD or in weekend classes for 499 USD. Upon graduation, we will also provide job placement assistance.
Visit School Website

Address: 1495 Morse Rd, Suite 101, Columbus, OH 43229-3526
Columbus State Community College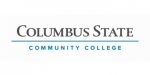 Columbus State Community College stands at the top of all the educational ratings in the state thanks to its amazing and highly-trained tutors and curriculum. We are very proud of our students and graduates and they all damaged to get amazing jobs upon graduating. Come and discover the pinnacle of excellence and the best facilities.
Our CNA program is just 76 hours long and it includes theory, labs, and clinical practice. The tuition is 408 USD and the additional materials and supplies are 155 USD.
Visit School Website

Address: 550 East Spring St., Columbus, OH 43215
Frontier Health Care

With Frontier Health Care you are really getting the best education in a comprised manner. Our main focus point is to provide real-life skills and knowledge that will help you throughout your career. All our teachers and trainers are active medical experts and you will have many tips, secrets, and tricks to learn from them in your short period of study.
The CNA program comprises all the theory and skills needed in just 75 hours. You can choose to finish the program in day and evening class depending on your own availability.
Visit School Website

Address: 1642 Brice Road Reynoldsburg, OH 43068
Larock Healthcare Academy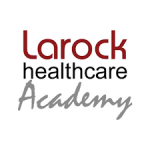 Modern, open-minded, and ready to help everyone reach their dreams, Larock Healthcare Academy is one of the most famous and respected names in the educational community in the state. Our teaching and training strategy is to provide a customized and modern educational experience to all our students in order to fully prepare them for an amazing future.
The CNA program takes 75 hours to complete and depending on your schedule you can finish it in 2-4 weeks. The total tuition cost is 395 USD and it does not cover the supplies and textbooks.
Visit School Website

Address: 3260 West Henderson Rd., Suite 020, Columbus, Ohio 43220
Central Ohio Technical College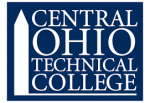 Central Ohio Technical College provides the most integrative and modern facilities. For years we have been considered one of the best places to study and to start a career thanks to our modern curriculum, open-minded teaching board, and renovated labs, classes, and campus. Come and learn from the best educators and teachers.
To apply to our CNA program you must be at least 16 years old and to pass a basic check. The program can be done in just 80 hours and it costs 679 USD, financial planning being available.
Visit School Website

Address: 1179 University Drive, Newark, Ohio 43058
---
CNA Schools by City in Ohio
See all schools in Ohio >