Come and discover for yourself why Cleveland is rated as one of the best cities in Ohio.
The city has seen great development in the last years and it offers amazing opportunities.
The educational system is high-quality and it facilitates many amazing programs and classes.
CNAs annual average salary in Ohio is $30,882 - ABOVE U.S. AVERAGE!
Menorah Park Center for Senior Living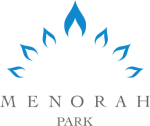 Menorah Park Center for Senior Living is among the largest and most respected names in the long-term care in Ohio. Besides our care professionalism, we also provide an amazing medical education. Our fame comes from our open-minded teachers and an amazing curriculum that is constantly updated to fit the needs of the job market and the needs and desires of our students.
The CNA program is one of the most requested in our school and it has 11 classroom sessions and 4 clinical rotations. Upon graduation, you will be ready to take care of any patient.
Visit School Website

Address: 27100 Cedar Road, Beachwood, OH 44122
Cuyahoga Community College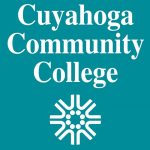 Cuyahoga Community College is the best choice in the state if you want to start a career in a theoretical or vocational field in a short time. Our programs are some of the most integrative and intensive in the state. We have very professional and friendly teachers that are former or active experts in the fields they teach.
The CNA training has 108 contact hours that will give you all the knowledge and training needed. The cost for this program is 1070 USD and it includes the materials and a CPR certification.
Visit School Website

Address: 700 Carnegie Avenue, Cleveland, Ohio 44115
Med-Cert Training Center
Come and discover your abilities and strong points with our amazing teachers and the beauty of the medical field. We at Med-Cert Training Center believe that everyone deserves a chance to high-quality education and for that, we invested in the training of our teachers and in the best facilities and resources for medical learning.
The CNA program is one of the most popular and it comprises all e needed knowledge and training in just 76 contact hours. The total cost for this program is 475 USD and we can provide a flexible payment plan.
Visit School Website

Address: 5416 Northfield Road, Maple Heights, OH 44137
Heart to Heart Health Care Center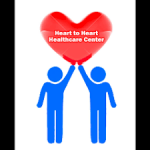 With a strong will to give everyone the chance to a healthy life and high-quality health education, Heart to Heart Health Care Center is one of the biggest names in health training in Ohio. We constantly advocate and fight for the quality of medical studies and practice and with us, you are going to get the educational experience of your lifetime.
CNA training is an excellent choice if you like taking care of others. The program takes 75 hours to complete and it costs 300 USD. One of the few requirements for this program is to be at least 16 years old.
Visit School Website

Address: 3030 Euclid Avenue, Cleveland, Ohio 44112
Larock Academy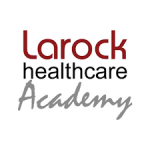 At Larock Academy, we are really trying to make everyone an ace in the profession of their choice. We built our fame and reputation based on the amazing results all our students have and on the easiness they have in integrative in the job market. Come and see for yourself the most modern labs, classes, and resources in the whole state.
You can finish the CNA program in just 3.5 weeks and you will have many schedule options. Our tuition cost is 470 USD and it covers your education and all the needed materials.
Visit School Website

Address: 9821 Olde 8 Rd. , Northfield, Ohio 44067
Solutions Premier Training Services

Solutions Premier Training Services is one of the best places to take your love for vocational and theoretical careers to the next level. We have one of the biggest educational institutions in the state and very long experience in providing medical education. With us, you will have the guarantee that you are learning from the best in each field.
The CNA program comprises all the knowledge and skills needed in just 75 hours. In the short 2 weeks of training, you will have many lectures and rotations to make you ready for entry-level jobs.
Visit School Website

Address: 14077 Cedar Rd. LL3 South Euclid, OH 44118
Phoenix Healthcare Institute

Our teaching board at Pheonix Healthcare Institute is one of the warmest, most professional, and welcoming in the whole area. With us, you will have the guarantee that all your educational and development needs are listened to and managed. We helped many students become respected medical professionals and you will have full access to all our materials.
The CNA program is perfect for a successful career and it also includes a CPR certification. The program takes 2 to 4 weeks, depending on your schedule choice and it costs 495 USD.
Visit School Website

Address: 25000 Euclid Ave Suite 300, Euclid, OH 44117
---
CNA Schools by City in Ohio
See all schools in Ohio >