Small but full of life and personality, Dayton is a great place to work and live in Ohio.
The city provides an amazing economic development and new businesses and investments every day.
The educational system is excellent and the programs and schools here provide an amazing education.
CNAs annual average salary in Ohio is $30,882 - ABOVE U.S. AVERAGE!
Ally College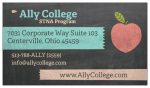 Welcoming, warm, and ready to help everyone start a new life and career, Ally College is the best place to learn more about healthcare education. We aim to get you the newest and best information and clinical rotations to quickly make you a respected professional we are going to be very proud of in the near future.
You can complete our CNA training in 2 weeks in the day class and in 4 weeks in the night class, depending on your schedule. The 550 USD tuition cost covers every material you may need for your studies.
Visit School Website

Address: 7031 Corporate Way, Dayton, OH 45459
S&F Nurse Aide Training

S&F Nurse Aide Training is one of the best places to take your love for healthcare and medicine to the career level. We have one of the biggest educational institutions in the state and very long experience in turning students into medical professionals. With us, you will have the guarantee that you are learning from the best in the best facilities and with the best materials.
The CNA program costs 570 USD and it takes 3 weeks to complete both in a day or night class. Come and discover the marvels and beauty of this empathic and future-oriented career.
Visit School Website

Address: 5160 Old Troy Pike, Dayton, Ohio 45424
Ohio Medical Career College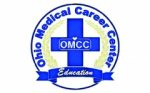 Ohio Medical Career College is the perfect place to start healthcare or medical profession. We trained countless respected professionals that are now vital for the Ohio and national healthcare system. We provide an amazing curriculum that includes everything from basic skills to advanced techniques and knowledge.
The CNA program takes just 10 weeks and it can be done in several days of the week, depending on your schedule. The total cost for this program is 395 USD, one of the most student-friendly in the state.
Visit School Website

Address: 1133 South Edwin-Moses Blvd, Suite 110, Dayton, OH 45417
Sinclair Community College
Sinclair Community College wraps the best curriculum and educational experience in a fun and welcoming atmosphere that will make your stay very pleasant. Our tutors and teachers are very professional and fully trained to help you reach your full potential and to reach all your goals. We also provide the best practice given our close partnerships with many institutions.
The 75 hours of CNA training will get you patient-ready and job-ready in a very short time. The tuition cost is under 400 USD but it does not include textbooks, scrubs, and other materials.
Visit School Website

Address: 444 West Third Street, Room 1-031, Dayton, OH 45402
School of Nurse Aide Training, Inc.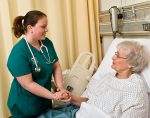 Come and discover your abilities and dreams with our amazing teachers and trainers. We at School of Nurse Aide Training believe that everyone deserves a chance to high-quality education and for that, we invested in the training of our teachers and in the best facilities and simulation labs in the whole area.
To enroll in our 75-hours CNA program you must be at least 16 years old ad to pass a basic medical and background check. You will get an amazing chance to learn from the best professionals in the state.
Visit School Website

Address: 728 West Main St., Fairborn, OH 45324
---
CNA Schools by City in Ohio
See all schools in Ohio >