With Chattanooga's fame for having a relaxed and warm environment, many elderly people like to stay in this city.
So it's not surprising to see plenty of long-term care, nursing, and retirement facilities here.
With this trend, CNAs have become in demand over the years to help provide direct patient care.
So if you want to pursue a CNA career, acquire the necessary education first.
Below, you'll find some of the good CNA schools in Chattanooga, TN that you can check out.
CNAs annual average salary in Tennessee is $28,788 - ABOVE U.S. AVERAGE!
NHC HealthCare - Chattanooga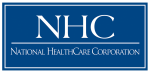 About the School
NHC HealthCare has been providing the best in senior care for 50 years.
NHC is recognized nationwide as an innovator in the delivery of quality senior care.
Courses Offered
NHC HealthCare offers a FREE CNA program to prospective employees.
It aims to cultivate more CNAs in their staff while helping you achieve a successful healthcare career.
Training is fast-paced and can be completed in 120 hours.
Visit School Website

Address: 2700 Parkwood Avenue Chattanooga, TN 37404
University of Tennessee - Chattanooga

About the School
The University of Tennessee at Chattanooga is a driving force for achieving excellence by actively engaging students, faculty and staff, embracing diversity and inclusion, inspiring positive change and enriching and sustaining our community.
It engages students, inspires change, and enriches community.
Courses Offered
University of Tennessee's CNA program aims to help you enter the workforce immediately.
In the five-week training, you'll undergo lectures, simulated labs, and clinical practices.
It will help you learn how to provide care to patients in various healthcare settings.
Training will cover topics in but aren't limited to:
Vital signs
BLS CPR
Infection control
Assisted daily living activities
Body mechanics and mobility techniques
Visit School Website

Address: 615 McCallie Ave. Chattanooga, TN 37403
---
CNA Schools by City in Tennessee
See all schools in Tennessee >