Famous for its relaxed and warm atmosphere, Chattanooga is an amazing place to start your career.
The economy and business sector are in full development and you will find great job opportunities.
The schools and colleges in Chattanooga will provide you the best classes and programs in the state.
CNAs annual average salary in Tennessee is $28,788 - ABOVE U.S. AVERAGE!
NHC Residential Living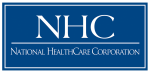 Perfect for everyone that needs care for a longer time or after a surgery or illness, NHC Residential Living provides excellent care, empathy, and a very familiar atmosphere. With us, you will feel just like home during your stay here. Besides our care, we also provide educational programs for those who want to learn more about patient care.
One of our top-rated programs is the CNA. During the 120 intense hours of learning, you will be delivered all the needed skills and knowledge to apply for entry-level jobs or even join our team.
Visit School Website

Address: 2700 Parkwood Avenue, Chattanooga, TN
Health Care Center At The Standifer Place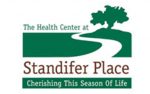 At Health Care Center At The Standifer Place, you can really enjoy any season in your life. Our professional team and well-trained carers will make your stay here just like a top-quality vacation. We are constantly looking for new people to joining our team and for that, we also provide excellent training programs for nursing or auxiliary personnel.
The CNA training provided here is excellent, and it takes a very short time to complete. Come and discover the beauty of caring for others with us and get ready for entry-level jobs in this amazing industry.
Visit School Website

Address: 2626 Walker Road, Chattanooga, TN 37421
Brainerd High School

At Brainerd High School you will get the best education in the state. Our main focus point is to provide real-life skills and knowledge that will help you throughout your career. All our teachers and trainers are active vocational and theory experts and you will have many tips, secrets, and tricks to learn from them in your short period of study.
The CNA program provided by us is among the best in Tennesse, and it will get your ready for work in a very short time. Embrace a new career with our amazing team and curriculum!
Visit School Website

Address: 1020 N. Moore Road, Chattanooga, TN 37411
Red Bank High School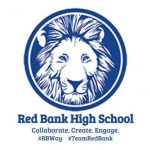 Modern, open-minded, and ready to help everyone reach its full potential, Red Bank High School is one of the most famous and respected names in the formal and vocational education in the region. Our teaching and training strategy is to provide a customized and modern educational experience to all our students.
To enroll in our CNA program you have to pass a medical and criminal background check. The tuition cost covers most of the needed materials and we can provide financial guidance.
Visit School Website

Address: 640 Morrison Springs Road, Chattanooga, TN 37415
---
CNA Schools by City in Tennessee
See all schools in Tennessee >