Memphis is one of the most famous cities in the United States and a great place to be.
The economy and business sector are very good and you will easily find a job.
The education system is excellent and it provides amazing classes and opportunities.
CNAs annual average salary in Tennessee is $28,788 - ABOVE U.S. AVERAGE!
Career Academy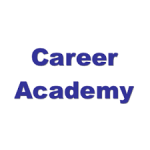 Come and discover your abilities and strong points with Career Academy. We believe that everyone deserves a chance to high-quality education and for that, we invested in the training of our teachers and in the best facilities and dorms in the whole state. All our programs perfectly simulate and teach the needed skills for your future job.
The CNA training is among the most requested and it takes just 4 to 6 weeks to complete. Once you finish your studies and clinical practice you will be ready to take on the state exam and get an entry-level job.
Visit School Website

Address: 2600 Poplar Avenue, Suite 415 Memphis, TN 38112
CNA Training Academy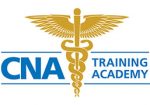 CNA Training Academy is the best place to start a career in this amazing medical field. Your needs and requirements will be listened to and accomplished with the help of our great teachers and trainers. Our curriculum is constantly improved to follow the medical and clinical guidelines and the needs of the job market.
The CNA training program takes 6 to 8 weeks to finish, depending on the selected schedule. The tuition cost is 1500 USD and financial plans and assistance are available.
Visit School Website

Address: 3675 New Getwell Rd. Memphis, TN 38118
Concorde Career Colleges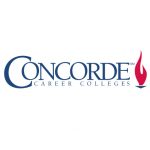 Concorde Career Colleges provide the most integrative and modern education in the United States. For years we have been considered one of the best places to study and to start a career thanks to our modern curriculum, open-minded teaching board, and renovated labs, classes, and campus as well as amazing internships with our partners.
Our CNA program covers everything you may need for your career from CNA and nurse collaboration, checking vital signs, communication, and many other skills. The program can be finished in just 30 weeks and it is rated as an undergraduate program.
Visit School Website

Address: 5100 Poplar Avenue, Suite 132 Memphis, TN 38137
---
CNA Schools by City in Tennessee
See all schools in Tennessee >