Large, developed, and full of life, Knoxville is among the most vibrant cities in Tennessee.
The city has a very stable economy that is in full development and it offers great opportunities.
No matter your skill set, the schools and colleges here will give you an amazing career in a very short time.
CNAs annual average salary in Tennessee is $28,788 - ABOVE U.S. AVERAGE!
Compassionate Care Technical Center, Inc.

At Compassionate Care Technical Center you will learn the secrets of patient care and management from the very best in this field. All our courses are designed to deliver the best information in the shortest time possible. Our trainers and educators are selected based on their skills, expertise, and knowledge and they will guide you at every step.
The CNA program is amazing and it will get you ready for work in just 96 hours. You will be delivered all the needed skills for the state exam and for entry-level careers.
Visit School Website

Address: 2424 Sutherland Ave, Knoxville TN 37919
Tennessee College of Applied Technology

Modern, open-minded, and ready to help everyone reach its full potential, Tennessee College of Applied Technology is a great place to start your career. Our teaching and training strategy is to provide a customized and modern educational experience to all our students in order to fully prepare them for any desired career.
To enroll in our CNA program you have to pass a basic background check and it takes 120 hours to complete. You have the option to do our program during day or evening classes, depending on your schedule.
Visit School Website

Address: 1100 Liberty Street, Knoxville, TN 37919
Goodwill Industries Knoxville Inc.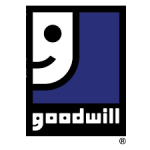 Goodwill Industries Knoxville is the staple in technology and vocational education in Tennessee. You will find the most modern resources and the best educators and trainers that are selected from each field in our curriculum. The advantages and facilities available here will make your education top-quality and very fun.
One of the best vocational options here is the CNA program. You will be provided 164 hours of lectures and clinical rotations. The tuition is 600 USD without some of the needed materials.
Visit School Website

Address: 5307 Kingston Pike, Knoxville, TN 37919
American Red Cross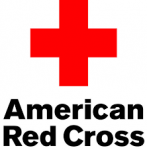 The American Red Cross is a staple name in the world of medical services and global awareness and help. The institution also provides some of the best-rated medical education programs in the world and they are recognized in many states all over the globe. With us, you will discover the true beauty of medicine and patient care.
Our CNA program is very short and intensive and the total tuition cost is 1250 USD. Besides the basic skills, you will also receive CPR training and a 2-year certificate to attest your skills.
Visit School Website

Address: 6921 Middlebrook Pike, Knoxville, TN 37909
---
CNA Schools by City in Tennessee
See all schools in Tennessee >