Rated as one of the most fun and culturally diverse cities, Nashville is an amazing place to be.
The economy and business sector are amazing and you will find many great jobs.
The schools and universities are great and they provide great programs and classes.
CNAs annual average salary in Tennessee is $28,788 - ABOVE U.S. AVERAGE!
NATS, Inc.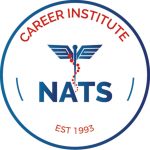 With almost 20 years of experience, NATS is an extraordinary place to start a career in the medical and care field. You will get the chance to study alongside the best professionals in this field and to practice your skills in the best facilities in the state. Come and start a new and exciting chapter in your career.
The CNA program is among our best and it will give you the chance to quickly start a new career. The tuition fee is just 800 USD and we will also assist you with job placement.
Visit School Website

Address: 1161 Murfreesboro Rd, Suite 217, Nashville, TN, 37217
American Red Cross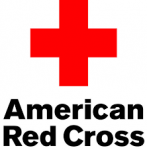 Famous all over the globe for excellent medical care ad humanitarian aid, the American Red Cross is an example of excellence and professionalism. We can also teach you the beauty and wonders of taking care of others. All our courses are designed to give the best and most modern knowledge and they are recognized in many countries.
Our CNA program is very short and intensive and it will get you ready for a great job. In just a few short weeks you will be ready to take on an amazing career adventure.
Visit School Website

Address: 2201 Charlotte Ave Nashville, TN 37203, USA
Excel Dental Training Institute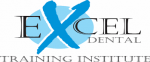 At Excel Dental Training Institute we know how to put a smile on everyone's face. Our programs and classes are very modern and adapted to the needs of hospitals and private offices. Our programs range from basic nursing, professional programs, and proficiency classes that will make your future career amazing.
The CNA program is one of the best and it takes just a few weeks to complete. The tuition cost is 1750 USD and it includes everything you need for your education.
Visit School Website

Address: 5114 Old Hickory Blvd, Suite 200, Hermitage, TN 37076
Nashville General Hospital – School of Health Sciences

Nashville General Hospital – School of Health Sciences is perhaps the best place you could do your medical education. All the clinical rotations happen in our hospital where you will be supervised by the best doctors and nurses. With us, you will have the guarantee that you get the best experience and the best skills possible.
Our CNA program is highly-requested and popular thanks to the high demand in this sector. In the short 96 hours of instruction, you will acquire all the knowledge and skills for your career.
Visit School Website

Address: 1818 Albion St, Nashville, TN 37208
NHC Place, Cool Springs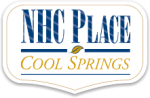 With a long history and excellent expertise, NHC Place in Cool Springs provides one of the most diverse selections of theoretical and vocational programs in Nebraska. All our classes and labs have very modern facilities and you will have full access to all our facilities and mentoring from our own carers.
An excellent career choice is CNA training. You will get the chance to learn from our own professionals and even to apply for a job to our institution upon graduation.
Visit School Website

Address: 211 Cool Springs Blvd., Franklin, TN 37067
Signature HealthCARE of Nashville

Signature HealthCARE of Nashville provides the most integrative and modern education in the region. For years we have been considered one of the best places to study and to start a career thanks to our modern curriculum, open-minded teaching board, and renovated labs, classes, and campus.
The CNA program is an amazing choice if you want to start a job in a very short time. With us, you will learn only the best skills and the newest information possible.
Visit School Website

Address: 832 Wedgewood Avenue, Nashville, TN 37203
---
CNA Schools by City in Tennessee
See all schools in Tennessee >