The definition of tranquility and beauty, Corpus Christy is an amazing place to live in Texas.
The city has a developing economy that offers new jobs every day.
The schools and colleges here are amazing and you will quickly find the perfect program for you.
CNAs annual average salary in Texas is $31,116 - ABOVE U.S. AVERAGE!
Del Mar College – Center for Economic Development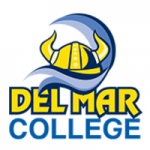 With an amazing atmosphere and great campus, Del Mar College is an excellent place to start your studies. The Center for Economic Development offers a very wide range of career options. We will help you select the best program for you and our professional and warm staff will guide from the beginning to the end of your studies.
The CNA program is available in many forms, from evening classes to intensive short programs. The tuition cost is not very expensive and it covers everything you may need.
Visit School Website

Address: 3209 So. Staples Street, Corpus Christi, TX 78411
South Career Institute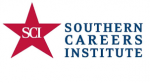 South Career Institute is among the largest learning facilities in the United States. We have many campuses in many cities and towns and we are very proud of our high educational standards and the professional training and skills of our teachers. Come and unravel a beautiful and successful career tailored to your skills and dreams.
In just 100 hours of training, you will get all the skills to become a CNA. The program has 40 hours of lectures, 40 hours of clinical practice, and 20 hours of labs, delivering you premium knowledge and skills for a lifetime.
Visit School Website

Address: 2422 Airline Road Corpus Christi, TX 78414
---
CNA Schools by City in Texas
See all schools in Texas >