As an upscale city, Houston provides driven CNAs to develop and advance their careers.
To help pave the way to success, plenty of state-approved CNA schools have opened up.
Below, you'll find some of these schools that you can check out.
CNAs annual average salary in Texas is $31,116 - ABOVE U.S. AVERAGE!
Houston Community College - Northeast Campus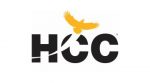 About the School
Houston Community College is an open-admission, public institution of higher education offering a high-quality, affordable education for academic advancement, workforce training, career development, and lifelong learning.
It strives to deliver relevant, high-quality education and training, ensuring success for all students, the community, economy and beyond.
Courses Offered
Houston Community College's CNA program prepares you for an entry-level healthcare position.
This 108-hour training will equip you with the knowledge and skills in areas like:
Basic nursing care in long-term care facilities
Promote and protect resident rights and independence
Maintain comfort and safety
Document and report changes in resident's conditions
Visit School Website

Address: 555 Community College Drive Houston, TX 77013
Pima Medical Institute - Houston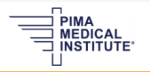 About the School
Pima Medical Institute is an employee-owned, private, accredited medical career college.
Established in 1972, it focuses on educating students to become career ready, focusing exclusively on healthcare professions, including medical, dental and veterinary fields.
Courses Offered
Pima Medical Institute's CNA program trains you in the tasks relative to an entry-level position.
In six weeks, you'll learn the clinical skills to become a highly-qualified nursing assistant, like:
Basic nursing and personal care skills
Emergency procedures
Assist in diagnostic procedures and therapeutic treatments
Document and report patient's conditions
Social skills
Visit School Website

Address: 11125 Equity Drive, Suite 100 Houston, TX 77041
Lone Star College - North Harris Campus

About the School
Lone Star College welcomes over 80,000 students each semester providing high-quality, low-cost academic transfer and career training education.
LSC is training tomorrow's workforce today and redefining the community college experience to support student success.
Courses Offered
Lone Star College's 108-hour CNA program helps you earn the state certification.
Training will equip you with the competencies to provide basic care to long-term care facility residents.
It will mostly focus on fulfilling the residents' quality-of-life needs, taking on tasks like:
Assist in activities of daily living
Promote and protect resident rights and independence
Maintain basic comfort and safety
Effective communication and interaction
Visit School Website

Address: 2700 W.W. Thorne Drive Houston, TX 77073-3499
Texas Health School

About the School
Texas Health School has been educating healthcare professionals in Houston since 2002.
THS is an institution dedicated to providing an optimum learning environment for the highest quality of healthcare education.
Courses Offered
Texas Health School's CNA program aims to equip you with the competencies needed in various healthcare settings.
This 100-hour training will teach you how to become a highly-competent CNA, being efficient in…
Communicating and interacting with patients and the healthcare team
Assisting with activities of daily living
Promoting and protecting patients' independence and rights
Applying proper body mechanics
Following infection control measures
Visit School Website

Address: 11511 Katy Freeway Suite 200 Houston, TX 77079
American Medical Institute

About the School
For more than 40 years, the professionals behind American Medical Institute Inc. of Houston, Texas, have worked diligently in the health care field.
The school concentrates on stimulating its students' interests and preparing them for their careers.
Courses Offered
American Medical Institute's CNA program helps you start a successful healthcare career.
The six-week training will ensure you'll excel in this field through lectures, skills lab, and clinical practice.
Emphasis is given to clinical practice to ensure you have real-world experience in the field.
Visit School Website

Address: Building 2 6902 Cook Road Houston, TX 77072
---
CNA Schools by City in Texas
See all schools in Texas >