Hot, bustling, and full of life, Houston is an amazing place to live and work in Texas.
The economy and business sector give a lot of stability and many opportunities.
The educational facilities are very high-quality and you will find many great programs to choose from.
CNAs annual average salary in Texas is $31,116 - ABOVE U.S. AVERAGE!
Houston Community College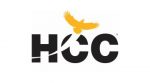 Houston Community College stands with its hand reached out to whoever wants to start a new career path. We have a multitude of programs and classes that aim to prepare you for the needs of the job market and to help you reach your full potential. Our curriculum is designed to help everyone reach their full potential.
The CNA program is perfect for you if you want to start a new career. In 108 contact hours, you will go through theory, practice, and labs that will make you perfect for any patient.
Visit School Website

Address: 3100 Main St., Houston TX 77002
Consolidated Nurse Aide Training

Consolidated Nurse Aide Training is the best place to start a career in this amazing medical field. Your needs and requirements will be listened to and accomplished with the help of our great teachers and trainers. Our curriculum is constantly improved to follow the medical trends and to give our students the best experience.
The CNA program is one of our best and the tuition cost is just 900 USD. In just a few weeks you will acquire all the skills and knowledge to apply for entry-level jobs.
Visit School Website

Address: 140 Eldridge Road # G, Sugar Land, TX 77478
Pima Medical Institute

Pima Medical Institute is one of the biggest and most respected names in the medical education world in the United States. We have the largest labs and the best clinical partnerships for our students. With us, you will be guaranteed to have the best experience and the best skills in the whole state.
The CNA program is one of the best in our institution and it will prepare you for any patient or challenge. The program takes 6 weeks and it incorporates everything for a bright career.
Visit School Website

Address: 10201 Katy Freeway Houston, TX 77024
Lone Star College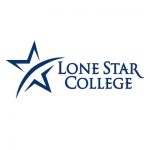 Modern, friendly, and ready to help everyone reach its full potential, Lone Star College is one of the most famous and respected names in the educational world in Texas. Our teaching and training strategy is to provide a customized and modern educational experience to all our students in order to fully prepare them for a great career.
One of the best programs is CNA.  This program consists of 64 classroom hours and 44 hours of clinical practice that will get you ready for any entry-level job in this amazing field.
Visit School Website

Address: 14955 Northwest Freeway Houston, Texas 77040
Texas Health School

Come and discover your abilities and strong points with the best teachers and curriculum in the state. We at Texas Health Schooll believe that everyone deserves a chance to high-quality education and for that, we invested in the training of our teachers and in the best facilities and dorms that will make your studies memorable and pleasant.
All our programs are great but the CNA stands out as one of the most popular in our school. Following the day program, you can finish it in 4 weeks and in 12 weeks in weekend classes.
Visit School Website

Address: 11211 Katy Fwy, Suite 170, Houston, TX 77079
American Medical Institute

The American Medical Institute is the ultimate place to start a career in the care and medical field. Our goal is to provide the most modern and updated materials and curriculum to our students. This way, you can be sure that all the information you have learned will prove useful in your future career.
The CNA program is excellent for starting a new and bright career. The tuition fee is 1175 USD and we will assist you with financial planning and job placement.
Visit School Website

Address: 6902 Cook Road, Houston, TX 77072
San Jacinto College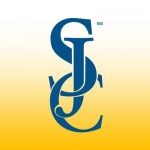 San Jacinto College is among the largest learning facilities in Texas. We have many campuses in many cities and towns and we are very proud of our high educational standards and the professional training and skills of our teachers. The main advantage you will come from coming here is the warm, friendly, and multicultural atmosphere.
The CNA program is one of our best and it is also considered one of the best in the state. In a few weeks, you will learn all the needed skills, tips, and tricks to take care of any patient.
Visit School Website

Address: 8060 Spencer Hwy, Pasadena, TX 77505
---
CNA Schools by City in Texas
See all schools in Texas >