Renowned all over the world for its glamour and shine, Dallas is an amazing place to be.
The economy and business sector are amazing and they offer many jobs.
The colleges, schools, and universities are some of the best in the country and they have something for everyone.
CNAs annual average salary in Texas is $31,116 - ABOVE U.S. AVERAGE!
Mountain View College

With an amazing atmosphere and friendly campus, Mountain View College is an excellent place to start your studies. The Center for Economic Development offers a very wide range of career options. We will help you select the best program for you, and our professional and warm staff will take care of all your needs.
The CNA program is excellent and it provides an integrative approach to theory and practice. In just a matter of a few weeks, you will be ready for the state exam and any entry-level job.
Visit School Website

Address: 849 W. Illinois Avenue, Dallas TX 75211
El Centro College

El Centro College is located in one of the most dynamic and beautiful areas of the city. With a long history and tradition in educational excellence, this college is one of the best choices for a vocational or technical career in the state. Come and discover our warm community and team, modern dorms, and the best student experience.
One of the best programs in our institution is the CNA. The tuition cost for the program is around 900 USD and it covers everything you may need for a bright future career.
Visit School Website

Address: 801 Main Street Dallas, TX 75202
B & M Career Institute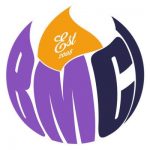 Perfect for everyone that wants to start a vocational career, B&M Career Institute is an amazing place to study. We have a vast experience in this field and all our teachers and educators are former or active experts in this field. With us, you are guaranteed to have amazingly practical and theoretical experience.
An excellent program in our school is CNA. The program covers everything from theory, skills, and clinical practice and one of the main criteria is to be at least 16 years old.
Visit School Website

Address: 9550 Forest Lane Ste. 125, Dallas, Texas 75243
Vinepress Training Center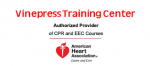 Vinepress Training Center is one of the best places to take your love for healthcare and medicine to the career level. We have one of the biggest educational institutions in the state and very long experience in providing medical education. With us, you will have the guarantee that you will have the best learning experience.
The CNA program is among the best in our school and it takes just a few weeks to complete. The tuition is just 600 USD and financial planning and assistance are available.
Visit School Website

Address: 9550 Forest Lane, Suite 114, Dallas, Texas 75243
Brookhaven College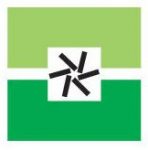 Brookhaven College is among the largest learning facilities in the whole state of Texas. We have many campuses in many cities and towns and we are very proud of our high educational standards and the professional training and skills of our teachers. Come and unravel a beautiful and fun educational experience.
The CNA program is perfect is you are looking for a fast change in your career. The 100 hours of training cover everything you may need and the tuition cost is just 480 USD.
Visit School Website

Address: 3939 Valley View Lane Dallas, TX 75244
CE Global Health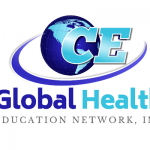 CE Global Health is the best place to start a career in this amazing medical field. Your needs and requirements will be listened to and accomplished with the help of our great teachers and trainers. Our institution is also recognized for its amazing long-term care education and training for acute and chronic pathologies.
The CNA program is perfect for anyone who leaves medicine and care. I just 5 weeks you will go through all the needed labs, lectures, and clinical rotation to get an amazing job.
Visit School Website

Address: 1311 Marketplace Dr., Ste 180, Garland, TX.
---
CNA Schools by City in Texas
See all schools in Texas >