Dallas, renowned for being a cultural and commercial hub, gives CNAs opportunities to develop their careers.
One way that facilitates this is the CNA schools that help prepare and improve their competencies.
So whether you're a newbie or an old hand, check out these reputable CNA schools in Dallas.
CNAs annual average salary in Texas is $31,116 - ABOVE U.S. AVERAGE!
Dallas College - Mountain View Campus

About the School
Dallas College is one of the largest community colleges in Texas.
Its students benefit from its partnerships with local business leaders, school districts and four-year universities, and it has over 20 years of experience in online education.
Courses Offered
Dallas College's CNA program aims to teach you the skills to make a difference in people's lives.
This 100-hour training will ensure you have the essential skills to perform nursing care tasks.
Upon completion, you should have fully understood and demonstrated the following:
Basic care to long-term care facility residents
Communicate and interact with residents and their families
Meet residents' physical, social, and mental needs
Promote and protect residents' independence and rights
Safety and preventive measures
Observation, reporting, and documentation skills
Become an effective healthcare team member
Visit School Website

Address: 4849 W. Illinois Ave. Dallas, TX 75211
B&M Career Institute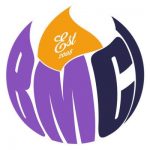 About the School
B&M Career Institute's commitment is to build comprehensive health and career knowledge through hands-on experience, by implementing a peer-to-peer learning environment.
It provides students with universal skillsets that they can apply in multiple work settings and prides itself in providing the region of North Texas with skilled health-care professionals and leaders.
Courses Offered
B&M Career Institute's CNA program equips you with the needed entry-level competencies.
For four weeks, training will include the following nursing assistant skills and knowledge:
Basic nursing and personal care skills
Patient rights and independence
Mental health and social services needs
Nursing-related legal and ethical issues
Visit School Website

Address: 9550 Forest Lane Ste 515 Dallas, TX 75243
Vinepress Training Center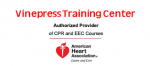 About the School
Vinepress Training Center is a licensed private career school dedicated to providing the much needed quality training to the medical professionals in the allied health services.
Established in 2009, Vinepress Training Center is committed to providing the best training in all its approved health and allied courses through established teaching practice and dedicated skilled staff.
Courses Offered
Vinepress Training Center's CNA program prepares you for a career in healthcare.
Training will be skill-intensive, ensuring that you have the competencies to perform the following:
CNA role and responsibilities in long-term care
Basic nursing and personal care skills
Restorative services
Mental health and social services needs
Social skills
Visit School Website

Address: 9550 Forest Lane Suite 114 Dallas, TX 75243
---
CNA Schools by City in Texas
See all schools in Texas >