Hot, dynamic, and full of life, El Paso is one of the largest cities in Texas.
With a very healthy and stable economic sector, the city offers many jobs and opportunities.
The schools and colleges are excellent and you will easily find the perfect program for you.
CNAs annual average salary in Texas is $31,116 - ABOVE U.S. AVERAGE!
El Paso Community College

El Paso Community College provides the most integrative and modern education strategies and techniques in Texas. For years we have been considered one of the best places to study and to start a career thanks to our modern curriculum, open-minded teaching board, and renovated labs, classes, and campus as well as amazing internships with our partners.
The CNA program is one of the best in our institution and in just 240 contact hours you will be ready for the next step of your career. Upon graduation, we will also assist you with job placement.
Visit School Website

Address: 100 W Rio Grande, El Paso, Texas 79902
Emerald Nursing School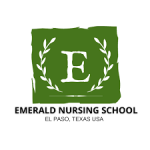 Emerald Nursing School is the best place to start a career in an exciting and interesting medical field. Your needs and requirements will be listened to and accomplished with the help of our great teachers and trainers. Our curriculum is constantly improved to follow the medical and clinical requirements and needs of the employers.
An excellent program in our institution is CNA. This program takes just 75 hours to complete and the total tuition cost is 750 USD. Come and upgrade your career with us!
Visit School Website

Address: 4936 Hondo Pass, El Paso, Texas 79904
Cultural Technical Institute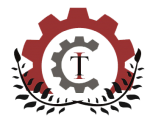 Cultural Technical Institute stands at the top of all the vocational education thanks to its amazing and highly-trained tutors and curriculum. We are very proud of our students and graduates and they all damaged to get amazing jobs upon graduating. Come and discover your true abilities with us.
The CNA program offers amazing job opportunities, and it is very popular in the job market. This exciting program takes just 5 weeks to complete and it will fully prepare you for entry-level jobs.
Visit School Website

Address: 1421 N. Lee Trevino, Ste B2, El Paso, Texas 79936
Center For Career & Tech Ed./El Paso ISD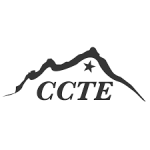 With an amazing atmosphere and high-tech resources, Center for Career & Tech is an excellent place to start your studies. The Center for Economic Development offers a very wide range of career options. We will help you select the best program for you, and our professional and warm staff will help you at every step of your education.
One of the most popular programs in our institution is the CNA. Short, intensive, and comprised, this program will get you job-ready in just a few short weeks.
Visit School Website

Address: 1170 Walnut St, El Paso, Texas 79930
---
CNA Schools by City in Texas
See all schools in Texas >