Dynamic, full of life and bustling, Plano is an amazing place to start a new career.
The economy of the city is in full development and you will find many great jobs here.
The educational facilities are excellent and you will easily find the perfect program for you.
CNAs annual average salary in Texas is $31,116 - ABOVE U.S. AVERAGE!
Brightside Institute

The Brightside Institute will really make your future career brighter. We provide a very wide palette of programs that will prepare you for any challenge and opportunity. Discover your true abilities and unravel your dreams with the help of our extraordinary trainers and tutors. In addition, we also have an amazing campus.
Our main medical program is CNA. New classes start every month and you can choose to take the class in the day, weekend, or night class. The tuition fee is 800 for weekday courses and 900 USD for weekend classes.
Visit School Website

Address: 1301 West Parker Rd, Ste 104, Plano, Texas 75023
CE Global Health Education Network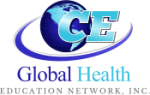 Come and discover your abilities and strong points with our amazing teachers and curriculum in the state. We at CE Global Health Education Network believe that everyone deserves a chance to high-quality education and for that, we invested in the training of our teachers and in the best facilities and resources in our field.
The CNA class is among the best in our institution and it takes 4 to 5 weeks to complete, depending on your chosen schedule. Upon graduation, you will be ready for any entry-level job.
Visit School Website

Address: 2121 Northwest Hwy., #106, Garland, TX 75041
Plano West Senior High School #1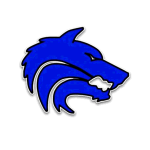 Plano West Senior High School #1 is really number one in vocational and theoretical training for the people who want to have a better future. In our institution, we managed to train countless professionals that now make us very proud no matter the job they chose. We promise you that besides excellent education we will also have lots of fun.
One of our most popular vocational programs is CNA. This program is very short and intensive, and it will get you ready in a matter of weeks for entry-level jobs.
Visit School Website

Address: 5601 W Parker Rd Plano, Texas 75093
PSHS – Plano Senior High School

PSHS – Plano Senior High School is an amazing place to start a new career or educational chapter. You will find all our programs and resources very modern and updated and they will greatly contribute to your future. Our trainers and teachers are very professional and fun and they will transform you into a responsible and professional adult.
The CNA program in our school is very popular, and it is very demanded thanks to the constant need for professionals. In just a few weeks you will be ready to apply for entry-level jobs in this amazing field.
Visit School Website

Address: 2200 Independence Pkwy Plano, Texas 75075
---
CNA Schools by City in Texas
See all schools in Texas >