Plano is a bustling city in Texas that's a treasure trove of opportunities for many CNAs.
Not only does the city offer competitive salaries, but it also provides pathways to career advancements.
So if you aspire to be a CNA, enroll in a state-approved school like the ones featured below.
CNAs annual average salary in Texas is $31,116 - ABOVE U.S. AVERAGE!
Monarch Care Source

About the School
Monarch Care Source's mission is to provide quality education, mentorship and advancement for the future leaders in healthcare.
It aims to be the nation's leader in healthcare training and career discovery.
Courses Offered
Monarch Care Source's CNA program trains you in the needed skills used in a variety of healthcare settings.
It aims to ensure you have the clinical expertise to provide care and respect for residents.
Upon completion, you should be able to, among others, do the following:
Provide basic care to long-term care facility residents
Meet residents' physical, social, emotional, and mental needs
Promote and protect resident rights and independence
Document and report changes in residents' conditions
Become an effective healthcare team member
Visit School Website

Address: 7708 San Jacinto Place Suite 100 Plano, TX 75024
CE Global Health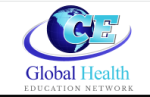 About the School
CE Global offers a wide selection of healthcare and industrial education programs such as BLS/CPR, Nurse Aide, Medication Aide, Pharmacy Technician, Phlebotomy, Dental Assistant, EHR Specialist, Medical Assisting, Hemodialysis Technician, Diesel Technician, and HVAC Technician programs as well as refresher courses offered both online and on-campus.
Courses Offered
CE Global offers a CNA program that takes about 4 to 5 weeks to complete.
The course is dedicated to teaching those interested in working in the healthcare industry how to provide basic nursing assistance to patients in a variety of environments: in Nursing Homes, Residential Facilities, Hospitals, or Private Homes.
Of particular emphasis is the vital combination of knowledge base and skillset  necessary to make smart, mindful decisions during emergencies and other demanding situations.
A Licensed Nurse Trainer will be facilitating and guiding students in completing the course, monitor their pace throughout the sessions, and see to it that they receive the best quality of training they deserve at CE Global.
Visit School Website

Address: 1311 Marketplace Dr., Ste 180 Garland, TX 75041
---
CNA Schools by City in Texas
See all schools in Texas >