Dynamic, full of opportunities and life, Fort Worth is one of the largest cities in Texas.
The economy and business sector developed a lot in the latest years and they offer great opportunities.
The schools and universities are amazing and you will easily find the perfect program for you.
CNAs annual average salary in Texas is $31,116 - ABOVE U.S. AVERAGE!
Eagle Mountain – Saginaw ISD C N A Program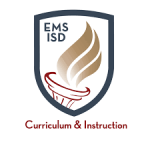 Eagle Mountain stands with its hand reached out to whoever wants to start a new career path. We have a multitude of programs and classes that aim to prepare you for the needs of the job market and to help you reach your full potential. Our curriculum is designed to help everyone get an amazing career in a very short time.
Our main program is CNA. This program takes a very short time to complete, and it will give you technical skills, infection control, and prevention knowledge, empathy, and communication skills.
Visit School Website

Address: 5501 Marine Creek Parkway Fort Worth, Texas 76179
OD Wyatt High School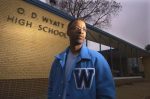 Come and discover your abilities and strong points with our amazing teachers and trainers. We at O.D. Wyatt High School believe that everyone deserves a chance to high-quality education and for that, we invested in the training of our teachers and in the best facilities and dorms that will make your studies memorable and pleasant.
The CNA training is among the most requested and it lasts for only a few weeks. Once you finish your studies and clinical practice you will be ready to work in entry-level jobs.
Visit School Website

Address: 2400 E. Seminary Dr Fort Worth, Texas 76119
---
CNA Schools by City in Texas
See all schools in Texas >