Just like the rest of the U.S., California will experience rising demand for CNAs.
In fact, the Bureau of Labor Statistics reported as many as 192,800 yearly job openings for CNAs through 2030.
This is due to the increasing numbers of aging baby boomers who need assistance with their daily living.
So if you want to become part of healthcare, we listed two well-known CNA schools you can consider.
CNAs annual average salary in California is $35,229 - ABOVE U.S. AVERAGE!
Coast Health Career College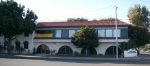 Coast Health Career College's CNA training program will cover every area of patient care.
For eight weeks, you'll learn essential nursing assistant skills, such as:
Understanding patient care needs
Assisting patients in daily living activities
To apply, you will need to meet the following:
Pass the physical exam
Proof of completing a PPO test within the last 6 months
CPR certification
High school-level comprehension of the English language
Visit School Website

Address: 1741 W. Katella Avenue, Anaheim, CA 92804
North Orange County Regional Occupational Program (ROP)

North Orange County ROP's CNA training program focuses on preparing you for the workforce.
The program will run for 13 weeks (equivalent to 160 hours), where you'll learn:
Basic nursing care
Communication
Emergency procedures
Working in a healthcare team
To apply here, you must complete the following:
Proof of TB clearance and general physical health
CPR certification
Pass the criminal background check
Visit School Website

Address: 385 N. Muller Street, Anaheim, CA 92801-5445
---
CNA Schools by City in California
See all schools in California >