Just like in most of the U.S., demand for CNAs (Certified Nursing Assistants) is projected to be on the rise, and California's Anaheim is no exception.
Bureau of Labor's Statistics speak for themselves: as many as 302,000 new CNA positions are projected to be added through 2020.
A continuous increase in life expectancy coupled with population increase guarantee there will be no shortage of demand for care workers in foreseeable future.
CNAs annual average salary in California is $35,229 - ABOVE U.S. AVERAGE!
Coast Health Career College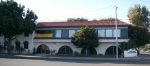 Every area of care is covered by the education programs practiced by the experienced teaching staff.
Education is practiced both in class and in the clinical environment.
This robust education package covers everything: from patient interaction, through measuring vital signs to observing patients.
To apply, you will need an application form, satisfactory physical examination results, completed PPO test (within the last 6 months), evidence of CPR certification, and high-school level English language comprehension skill.
An attendant must complete a seven-week training program (three days per week for a weekend schedule).
A first but necessary step: only after finishing course can State Competency Examination to be attempted.
Visit School Website

Address: 1741 W. Katella Avenue, Anaheim, CA 92804
ROP Education Center

ROP Education center offers a proven practice of education in both classroom (50 hours) and supervised clinical environments (100 hours).
Here, you will be taught to give complete care: every skill, from communication, law, and ethics, to nursing and emergency care, is included.
What you will need: a valid ID and social security card, proof of TB clearance and general physical health, finish CPR training, and pass a fingerprint test.
A successfully completed course in medical terminology is also a prerequisite.
Quality comes with a price: to obtain the aforementioned skills, students have to be ready for a tuition fee of $2,100.
Visit School Website

Address: 385 N. Muller Street, Anaheim, CA 92801-5445
---
CNA Schools by City in California
See all schools in California >