With a median salary of $32,496 (and expected to rise), it's as good time as ever to plan a CNA career.
If prepared to take 160 hours of classroom and clinical education (60 + 100), and are willing to learn about nursing, patient safety and rights and abuse prevention among other skills, you too can be a good fit for this occupation.
You'll learn how to cope with difficult situations and learn many new skills, including how to treat patients with development or mental illnesses (cerebral paralysis, dementia, Alzheimer's…).
CNAs annual average salary in California is $35,229 - ABOVE U.S. AVERAGE!
San Diego Continuing Education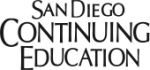 While this 260 – 300-hour program brings no credit, it's 12 – 16 week-long course teaches everything needed to care about professionalism and ethics, communication, about observing patients, managing emergencies, caring about their nutrition, their rights about death and dying,
You'll also be educated in restoration, catastrophe prevention, anatomy and developing interpersonal relations,
To apply, be ready to prove at least 9th-grade-level reading skills, bring a negative TB test, pass a medical exam, prove clean background and give a fingerprint, give immunization proof and attend an information seminar.
While the course is free for the residents of California, students must bear the costs of books, uniforms, and various testing fees; they also have to arrange clinical rotations themselves.
Visit School Website

Address: 1400 Park Blvd., San Diego, CA 92101
California Medical College

The promotion of quality long-term care and proving the real value of the CNA role is a mission of this College's program.
In its 170 hours, 40 will be spent in Home Health Aide training.
The schedule is as follows: Saturday and Sunday, 9 am – 3:30 pm (class and lab) and 7:30 am – 3:30 pm (clinical practice)
After 51 hours done in the classroom and 18 hours in the lab, a student proceeds with clinical training at a Skilled Nursing Facility.
A high school diploma Is obligatory to apply, as is a satisfactory physical exam result.
A candidate has to meet with Admissions Representative, provide vaccination proof, and pass a background check.
Tuition will pay for the Basic Health Exam, plus TB test, CPR and First Aid certification, and Certification Exam Review Days.
It also covers medical utilities and supplies, as well as books.
Visit School Website

Address: 7851 Mission Center Court, Suite 326 San Diego, CA 92108
International Health Group Inc.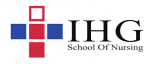 Carefully balancing theory and clinical practice, this course promises complete CNA education in just 22 days (state exam pass rate is 90%).
All indispensable nursing principles are taught here, following guidelines and focusing on a robust skillset that endows the student with confidence in future work, even during stress.
Day, evening and weekend schedules are possible.
Candidates must fill in an application form, have a high-school diploma or GED, have a clean drug test and criminal background, and have a state ID and social security card.
The $300 of non-refundable tuition will also be enough for fingerprint, state exam fee, and review course, medical exam, TB test, CPR, books, and uniforms.
Visit School Website

Address: 8787 Complex Drive Ste #130 San Diego, CA 92123
Fast Track Medical Training Center

To prepare yourself for the CNA state exam and future job success, you can hardly go wrong with this program.
No critical skill will be missed, as you'll learn about patient care, measuring vital signs, transfer procedures, reporting and observation, patient rights, communication skills, CPR training (with certificate), and many more.
Theory and practice are well balanced here and both are considered indispensable; thus only full attendance is tolerated.
If you decide to apply, fill in an application form and prepare an identification (social security card and ID or driver's license).
Clean background, drug test result, and an immunization proof will be probed by the clinical agency.
The tuition of $1,500 ($500 deposit required) will also pay for CPR certificate, utilities, and uniforms.
Visit School Website

Address: 6160 Mission Gorge Rd. San Diego, CA 92120
Western Medical Training Center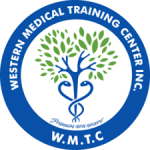 To prepare for a CNA career, a 22-day education program is available at this Center.
Its 51 classroom hours, along with 20 hours in lab and 103 in clinical practice, will teach many skills.
Among these topics are nursing, communication, anatomy, long-term care, countering infections, as well as restoration.
With only 15 students per class, a flexible schedule is possible.
In the daily schedule, classes meet Mo – Fri, 7 am – 3:30 pm; evening class is set to Mo – Fri, 4 pm – 8 pm.
The weekend schedule is Sat-Sun, from 7 am – 3:30 pm.
You're free to apply if you're at least 18, have a valid ID and social security card, if you pass a physical exam, prove immunization and clean TB test result, and pay $100 for registration.
Tuition of $1,500 is also a payment for fingerprinting, utilities, uniforms, books, videos, a free RNA class, and an extra review day for the state exam.
Visit School Website

Address: 1161 East Main Street #205 El Cajon, CA. 92021
MiraCosta College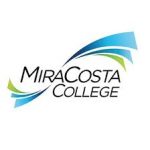 As a state-approved, 184-hour program, encompassing class, lab and clinic work, this course lasts for 6 summer weeks (32 hours each week); it's also available twice in every spring and fall semester (8 weeks)
The state exam is arranged by the College itself and is performed every semester, with a pass rate of 97% (written part) and 92% (skill test).
If you desire this education, you must be a MiraCosta student and complete prerequisites like English 50 or ESL 50 (English assessment is an alternative).
Also, be prepared to pass a physical exam, prove TB clean, provide a social security and ID card, as well as CPR certification and flu immunization record (for clinical work).
The cost is $600 on average, with tuition, books, uniform, CPR card, and test fees included.
Visit School Website

Address: One Barnard Drive, Bldg, T420 Oceanside, CA 92056
Healthcare Academy of California

With its theory, lab, and practical clinical training segments, this training course really prepares students for the state exams and future CNA career.
Here, you can expect to be thoroughly trained in nursing, safety, and emergency, measuring vital signs, observation and reporting, motion exercises, communication, personal and hospice care, mental health, about your role and responsibility along with law and ethics.
Its daily variant's schedule (4 weeks) is Mo – Fri, 7 am – 3 pm, while weekend class meets Sat-Sun, 7 am – 3 pm (11 weeks).
Only those 16 or older, who provide an ID and social security card and pass a physical exam, may be admitted.
For tuition, reserve $1,800; while it seems much, it also pays for books, scrubs, fingerprints, state manual, and state exam and registration fees.
Visit School Website

Address: 2420 Vista Way Suite 215, Oceanside CA 92054
Eastlake Medical College

Affordability and quality are difficult to manage, but this College managed to produce a great program, training CNAs in the classroom, lab, and real medical work.
To prepare for future work challenges, they learn about medical terms, infection management, nursing, their role and responsibilities, anatomy, motion limits and exercises, nutrition, communication, and supporting patients' rights.
Class size is small, and schedules are adjusted to different needs; with a free exam review and job placement assistance, with instructors speaking two languages, it's difficult to miss with this course.
After finishing, the NNAAP exam can be taken at the school's own facility.
No diploma is needed, and the minimum age is set to 16; however, a candidate needs an ID and social security card.
He or she also needs to pass a physical exam and TB test, attend an orientation lecture, provide fingerprints, and pay a $150 fee.
Under the tuition of $1,350 also comes fingerprint cost, BLS certificate, 2 sets of scrubs, and books.
Visit School Website

Address: 2572 Waterline Way, Chula Vista, CA 91914
Pacific Health Education Center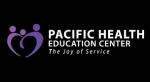 As an accelerated CNA training program, this course promises knowledge and skillset indispensable to any CNA in as short as 22 days.
With professional teaching staff, students will gain practical experience and a good grasp of theory; it includes nursing, terminology, infection management, long-term care, role and responsibility of a CNA, observation, and reporting, as well as emergency and communication skills.
This is a course for people aged 18 or older, with a valid ID or driver's license and social security card, who graduated high-school (or GED) and can demonstrate basic English language reading and writing skills.
Such a candidate also has to pass a physical exam and provide a clean TB test result.
Tuition of $1,875 will also save you from registration fee, from paying for scrubs, books, fingerprint, BLS/CPR certification, review session, and even state exam.
Visit School Website

Address: 10225 Barnes Canyon Rd A208, San Diego, CA 9212
LearnMore

LearnMore is a non-profit institution, seeking to reach and support marginalized populations and prepare them for entrance into medical industry work.
Its accelerated CNA program combines theory and practical work so that graduates are confident in their ability to care for patients.
A student must reserve 160 hours for the program (60 hours for classroom and lab, and 100 hours for clinical practice), and be willing to learn about patient care methods, observation and charting, anatomy, nutrition (feeding), long-term care, etc.
Two "speeds" are possible – one scheduled for 22 days, and second for 44 days.
To be admitted, you only need to be at least 16 and bring a valid ID and social security card.
A successful graduate can challenge the state exam.
Tuition? None, as the program is free for those who qualify.
Visit School Website

Address: 5532 El Cajon Boulevard, Suite 2, San Diego, CA 92115 3642
---
CNA Schools by City in California
See all schools in California >