As primary healthcare providers to the elderly, CNAs must have adequate training and certification.
You should know the essential skills to provide assisted daily living activities to patients, like:
Bathing
Dressing
Feeding
Mobility
And so, you need a good CNA school to help you receive the needed education.
So here are six of the reputable CNA schools in Long Beach, CA that you can check out.
CNAs annual average salary in California is $35,229 - ABOVE U.S. AVERAGE!
Hellen's School for CNA (formerly Trident School of Nursing)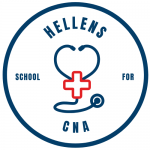 Hellen's School for CNA offers a four-week CNA program for aspiring nursing assistants.
It aims to train you to become a capable, certified healthcare professional.
As such, you'll receive comprehensive training that will help you gain the skills and knowledge to fully equip you for this field.
To enroll here, you must comply with the following:
Must be at least 16 years old
A valid government ID
SS card or Tax ID number
Physical examination
Negative TB test that's less than one year old
If the TB test is positive, a chest x-ray
Visit School Website

Address: 2047 Orange Avenue Long Beach, California 90806
American Red Cross - Greater Long Beach Chapter

American Red Cross is a household name that helps you become a healthcare professional.
ARC's CNA program aims to prepare you for the state exam and the healthcare field.
Here, teachers will provide you with the knowledge and skills training needed to provide basic patient care.
Nursing fundamentals
Safety
Patient care
Special care situations
Also, ARC offers you learning flexibility so you can study according to your schedule.
Visit School Website

Address: 3150 East 29th Street Long Beach, CA 90806
Goodwill SOLAC

Goodwill SOLAC offers a CNA program that prepares you for the state exam.
You'll undergo lectures and 115-hour clinical experience to safely provide patient care.
Upon completion, you'll not only be ready for the state exam but also earn the following certifications:
Basic Life Support (BLS) Certification
Goodwill Works Certification
Also, Goodwill SOLAC will assist with your employment and advancement to other nursing degrees.
To enroll here, you must meet the following criteria:
Must be at least 18 years old
Clean criminal background
Part of the low-income or no-income group
Pass the TABE test for math and reading
Pass the entrance interview
Visit School Website

Address: 800 W. Pacific Coast Hwy, Long Beach, CA 90806
Long Beach School for Adults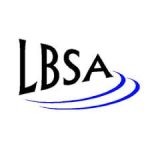 Long Beach School for Adults partnered with LA Skills Academy to offer students a CNA program.
Here, you'll undergo 60 hours of theory and 100 hours of clinical practice at a skilled nursing facility.
With the support of experienced teachers, you'll quickly acquire the needed nursing assistant skills
Also, the tuition you pay will already include the following:
Criminal background check
Textbooks
Practice tests
Job assistance
Education and career counseling
Visit School Website

Address: 3701 East Willow Street, Long Beach 90815
Long Beach Job Corps Center

As a division of the US Department of Labor, this facility provides training in several career paths.
Their CNA program helps…
Train you for the work of a nursing assistant
Prepares you for the state exam
The program is self-paced, so you'll have flexibility in your studies.
Also, the program includes services like:
Dormitory
Uniform
Textbooks
Medical supplies
Transportation
Living allowance
Upon completion, LBJCC will help pay for your state exam and your job placement.
To enroll here, you must…
Be between 16 to 24 years old
Present proof of low income
Visit School Website

Address: 1903 Santa Fe Avenue Long Beach, CA 90810
Long Beach City College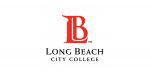 Long Beach City College offers a CNA program that prepares you for…
Entry-level nursing assistant job
State exam
You'll undergo training to acquire the fundamental nursing skill set, consisting of…
63 hours of lecture
135 hours of clinical practice
During training, you'll learn subject areas like:
Safety
Physical care
Emotional support
Infection control
Visit School Website

Address: 4901 East Carson Street, Long Beach, CA 90808
---
CNA Schools by City in California
See all schools in California >