The importance of CNA education is impossible to overemphasize: these specialists provide crucial medical care in nursing and assisted living institutions – often being the primary providers of care.
They help with essential necessities like bathing, dressing, nutrition, and help with disabilities.
In California, this education process is regulated by the California Department of Health.
Every candidate is required to finish an approved school program and pass the testing; only then is he included in the registry.
In addition, a clean criminal background, satisfactory education level is required for CNAs to enter or remain in this state's registry.
CNAs annual average salary in California is $35,229 - ABOVE U.S. AVERAGE!
Trident School Of Nursing

A student who finishes this 5-week course will be fully prepared for a wide variety of jobs – including at nursing homes, hospitals, and LTC institutions.
The attendance of the orientation seminar is mandatory before being able to take the classes.
As is common practice, a candidate has to have a clean criminal and drug background, as well as be certified as immunized and TB clean.
Class education is done on workdays, while weekends are reserved for clinical practice.
For those paying in full the tuition is $1,700, while for the rest, it's $1,900.
This cost includes not only the tuition but also CPR, live scan, books, medic equipment, registration fee, etc.
Of course, the state exam fee is paid separately.
The school will also help prospective employments, making available a registry of currently open CNA job positions.
Visit School Website

Address: 2047 1/2 Orange Ave., Long Beach 90806
American Red Cross – Long Beach

The purpose of this CNA training program is to prepare students to enter the rapidly developing healthcare sector.
CNA instructors strive to equip students with a necessary skillset for employment in long term care institutions (including feeding, clothing, hygiene, and comfort services).
During these 28 days and 100 hours, students encounter the challenges and risks of this job first hand.
Classes are kept small for best efficiency, and anyone who applies must be at least 16.
Equipment is top-notch, and the classrooms are comfy and modern.
They also become an ARC NAT graduate, get extra sessions, resume practicum, and real hospital experience at a local facility; employment support is not a negligible benefit either.
Tuition asks for $1,500 (books, accessories, CPR, state exam fee).
Visit School Website

Address: 3150 East 29th Street, Long Beach 90806
Goodwill SOLAC

This course will take 11 weeks of your time but will teach you how to care for patients – both in the classroom and in clinical training.
All this is not only required but mandatory to successfully pass the state CNA test.
Topics include not only vital signs, communication, and legal norms, but also personal care, medical dictionary, and general patient rights.
You'll also learn basic financial literacy and work ethics.
To apply, you must prove to be a no or low-income person, aged at least 18.
Also, prepare a proof of clear criminal record and be ready to take the interview.
A small fee is required to apply, but the rewards are assistance in job seeking and further schooling opportunities.
Visit School Website

Address: 800 W. Pacific Coast Hwy, Long Beach, CA 90806
Long Beach School For Adults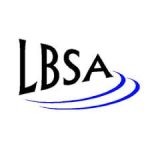 There is hardly a better place to acquire CNA skills.
With the support of experienced teaching staff, both in class and in clinical practice, you'll quickly develop new skills and strengthen existing ones.
This course will take only 9 weeks, which includes time spent in clinical training.
For admission, an entry assessment must be passed, and proof of a clean drug and criminal background record submitted.
For those asking about tuition – at $1,500, it's pretty average compared to other schools.
This tuition doesn't cover the books, uniforms, or extra supplies, but the flexible payment plan will help manage these costs.
Visit School Website

Address: 3701_East Willow Street, Long Beach 90815
Long Beach Job Corps Center

As a division of the US Department of Labor, this facility provides training in several career paths.
Of course, this includes CNA training.
The special benefit of this institution is the possibility of obtaining a GED even without graduating from high school!
Only people aged 16 – 24 may apply; they also must prove to be of sufficiently low income.
This Center also provides a dormitory for the students; alternatively, they can reside off-site.
The program also includes services like rooms, food, training, clothes (uniform), textbooks, medical supplies, and transport.
Unlike many others, this course is self-paced- so a student can adjust the speed to his requirements and abilities.
A living allowance is paid during the course, which steadily increases as you gain experience.
The school will also pay for the certification exam and help graduates find their first job.
Visit School Website

Address: 1903 Santa Fe Avenue, Long Beach, CA 90810-4050
Long Beach City College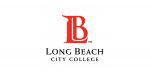 At Long Beach City College, "The Fundamentals of Nursing (VN 215)" is one of the best known and most attended classes.
This course prepares its students to eventually be certified by the state by taking the test.
The teaching process is practiced both in class and in clinical rotation (during 1 semester).
In addition, the completion of at least 4 hours of vocational CNA practice is required at a Success Center.
For those interested, tuition for this 6-unit course is just $276.
The cost is not increased much by further $150 which has to be paid for health tests, school clothing, supplies, criminal background check, and TB test – all the conditions needed to successfully apply.
Visit School Website

Address: 4901 East Carson Street, Long Beach, CA 90808
---
CNA Schools by City in California
See all schools in California >