In recent years, increased healthcare demand has also increased the demand for CNAs in California.
Usually, in only 160 hours of education (around 4 weeks), a diligent student can get certified and start a new career, serving at long-term care facilities, nursing homes, and other facilities.
Candidates usually need to prove a clean criminal record and pass a physical examination to enroll; to become certified and licensed, however, a state exam (written and skill test) has to successfully challenged.
CNAs annual average salary in California is $35,229 - ABOVE U.S. AVERAGE!
Evergreen Valley College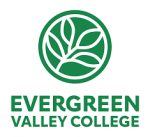 Many candidates apply to this program, so it's best to apply early, to increase your chances to attend this intensive, supervised 8-week CNA education program,
If you get in, you'll get a chance to learn about environmental safety, hygiene, nutrition, transferring patients, taking vital signs, nursing, making beds, motion exercises, other cultures, patient rights, and also dying patient care.
During the first 3 weeks classes meet Mo – Wed, for 4-hour sessions; the fourth week is spent in the lab, while in the fifth-week clinical practice begins (this lasts every Monday and three Thursdays).
To successfully apply, make sure you have your high school or GED diploma, social security or tax id, current basic life support for health care providers, and English language skill.
You'll also have to pass a background check and physical exam, as well as a TB test.
Graduates are eligible to challenge the state exam.
While the grant will pay for uniforms, books, state exams, and CPR be ready to pay for a health exam and TB test.
Visit School Website

Address: 3095 Yerba Buena Road, San Jose, CA 95135
South Bay School of Nursing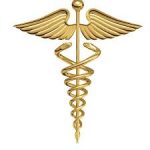 To successfully prepare for the state exams, students of this school spend 100 hours in class and lab, and 50 hours practicing real clinical care.
They continually gain new knowledge and 21 skills relevant for the state exams, like anatomy, nutritive skill, communication, taking vital signs, anatomy, medical terms, transferring patients, and providing physical care.
Under experienced teaching staff, day classes meet 8 am – 2:30 pm, while evening schedule happens 3:30 pm – 8 pm; there is also weekend schedule (Sat-Sun, 8 am – 4:30 pm).
Those who apply must be at least 16 and have English and maths skills of a fifth-grader or better; they also need an ID and social security card, and they have to pass fingerprinting and criminal background checks.
Unfortunately, at this time the program isn't covered by any direct financial aid.
Visit School Website

Address: 1580 Oakland Road, Suite C-106 San Jose, CA 95131
Bay Area Medical Academy

This Institute's mission is to educate future CNAs so they will one day be able to provide patient care in long-term care facilities and other healthcare centers.
Two weeks will be spent in the classroom and lab, while another four weeks are dedicated to clinical practice.
There are auxiliary lessons that are optional, like an 8-hour financial independence lecture, and a preparatory course for the state exam which awaits every graduate.
Candidates are asked to be at least 18, to have a high-school diploma, to score 70% or more on the English tests, to attend an orientation lecture, and submit sealed transcripts of high-school or other equivalent coursework.
With tuition of $1,740, it may not be the cheapest option, but payment plan is flexible, and quality education is its own reward; students must be ready to pay for registration, books, uniforms, ID and CPR, as well as state exam, themselves – bringing the full cost to $2,208.
To reduce this burden, students may get help through the Veteran GI Bill, Workforce Innovation and Opportunity Act, and the Department of Rehabilitation.
Visit School Website

Address: 31 N. 2nd St., Suite 250, San Jose, CA 95113
Nurse Builders Academy

After going through theory and practical parts of this CNA education program, students will be well prepared for the state exam.
They will gradually cover all the topics covered by the exam, by learning about CNA role and responsibility, patient care, observation, and charting, anatomy, communication, caring about dying patients, patients' rights, nutrition, taking vital signs, performing emergency tasks and rehabilitation.
In order for the application to be successful, a candidate must be at least 16, fill in the paperwork, score 70%+ on qualification exam, prove at least 5-grade English and math skills, sign the agreement, provide an ID and social security card, and pass a TB check and criminal background check.
Fortunately, the payment plan is flexible, so many students will find the costs manageable.
Visit School Website

Address: 1825 De La Cruz Blvd., Suite 105, Santa Clara, CA 95050
---
CNA Schools by City in California
See all schools in California >