In recent years, California has seen increased demands for CNAs.
This resulted in positive employment growth of 8% by 2030, along with a higher than average salary.
So if becoming a CNA is your dream, now's your chance to do so.
Start your career by enrolling in a good CNA school in San Jose, CA, which you can check out below.
CNAs annual average salary in California is $35,229 - ABOVE U.S. AVERAGE!
South Bay School of Nursing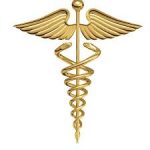 South Bay SoN offers a CNA program that equips you with entry-level caregiving skills.
Training will focus on catering to patients' basic needs and assisting with their daily living activities.
Some of the topics the program will cover include but are not limited to:
Physical, psychological, and emotional support
Nursing assistant role and responsibilities
Hygiene and mobility
Recording and reporting changes in patients' conditions
Visit School Website

Address: 1580 Oakland Road Suite C-106, San Jose, CA 95131
Edward Medical Training

Edward Medical Training offers a CNA program that prepares you for an entry-level job.
It aims to train you on how to be the patient's main caregiver, which includes:
Assisting with daily living activities (bathing, dressing, feeding, etc.)
Taking vital signs
Repositioning bedridden patients
Collecting information on conditions and treatment plans
Providing emotional, mental, and physical support
Visit School Website

Address: 1913 O'Toole Way, San Jose, CA 95131
Golden Heart School of Nursing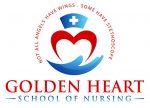 Golden Heart SoN offers a CNA program that prepares you for employment in healthcare.
In the 160-hour training, you'll acquire knowledge and skills to become a highly-competent nursing assistant.
You can choose among three class schedules that best fit your availability:
20-day day class
40-day evening class
22-day weekend class
Visit School Website

Address: 5671 Santa Teresa Blvd. Suite 201 San Jose, CA 95123
---
CNA Schools by City in California
See all schools in California >