The U.S Bureau of Labor Statistics says that the median yearly salary for CNAs in California is $29,400 ($13.42 hourly); and there is certainly no reason not to trust it.
However, a specific salary can depend on many factors, including years of work, education level, living expenses, and the venue of work.
Speaking generally, at least 10% of San Francisco CNAs earn $35,000 or more in 2012!
Still, despite these encouraging news, always do your own research regarding salary, and factor in your personal conditions before you decide to take a course that will ask for 160 hours, culminating in a state certification exam (this is required as potential employers check registration status).
CNAs annual average salary in California is $35,229 - ABOVE U.S. AVERAGE!
American Care Quest Inc

Great effort is made here to make the CNA education as painless as possible without sacrificing quality.
Expect to spend 150 hours here to prepare for the state exam; 50 hours will be spent in the classroom, while practical clinical care will take 100 hours.
Here, experienced instructors will teach you everything you need to care for elderly patients, including providing personal care, grooming, performing nursing tasks; you'll also learn about anatomy, your role as a CNA, medical terms, communication, and safety procedures.
To be a candidate, you must be at least 18, have a high-school or GED diploma and a valid ID and social security card, prove clean background and drug test result, and demonstrate English language proficiency (or score at least 97 at CELSA).
Expect to pay $1,199 for tuition; the fact that it covers registration fees makes it even more attractive.
It can be paid in four $175 installments.
Visit School Website

Address: 1426 Fillmore St., San Francisco 94115
City College of San Francisco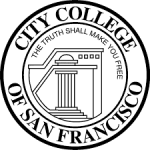 Short but intensive: this is the best description of this 150-hour course, divided into the classroom (50 hours) and supervised patient care practice (100 hours) segments.
Under professional teaching staff, students will gain competence, learn their role and responsibilities, and can expect to be almost 100% ready when the state exam finally comes.
Graduates are certified in-home health aide, acute care, and convalescent care.
If you are at least 18, if you completed ESL 184 or ENGL 88 (or can demonstrate college-level English competence), if you have CPR or BLS certification and current immunization proof, if you pass a physical exam, provide Live Scan fingerprints and pass a criminal background check, you can expect to be admitted.
Residents need $46 (per semester) for tuition, while it will be $211 for those who are not; the total worth of the program in credits is 12.
However, you'll have to obtain uniforms, books, and pay for admission tests yourself.
Visit School Website

Address: 1800 Oakdale Ave., San Francisco 94124
Oxman College

Many students are choosing Oxman College in order to learn how to provide compassionate, secure and quality care in long-term care institutions and other clinics.
Much knowledge can be gained in 50 hours of classroom work and 100 hours of clinical practice: anatomy, nutrition, taking vital signs, patient care modalities, weights and measures, medical terminology, protecting patients' rights and following emergency procedures.
This course is suitable for those who have a high-school or equivalent diploma, who are ready to attend orientation interview, and pass the qualification test.
They also need to pass background check, drug and TB test, physical exam, submit vaccination proof, and a current CPR card (has to be maintained during course).
$2000 will be required for tuition; books and supplies bought separately.
Financial aid is not on the menu, still, those unemployed or of low income may be eligible for assistance (by One-Shop Centers).
Visit School Website

Address: 309 4th Ave., San Francisco 94118
North Bay CNA

Approved by the state of California, this school's professional teachers do their best to transfer their knowledge and skills to future CNAs, so they can staff various long-term care institutions.
50 hours of class + lab education and 100 hours of in-clinic work will be required to finish the course, during which students will learn nursing skills, communication, infection management, emergency and safety procedures, providing hygiene and nutrition, measuring vital signs, observing and reporting, hospice and mental health care, as well as rehabilitation and restoration skills.
For those who skip less than 8 hours, there is a makeup day, while a mock testing day is available for all to prepare for state exams (arranged by North Bay CNA).
It's possible to finish it in no more than 25 days, but there is also a part-time program, lengthened to 44 days; there is also a 12-week weekend schedule.
To apply, make sure you're 16 and prepare a valid ID and social security card.
You also must bring a physical exam result no older than 90 days, be negative on the PPD test, and pass a fingerprint check.
Tuition will ask for $1,500, and an initial deposit of $300 is required.
Visit School Website

Address: 1300 Valley House Drive #100, Rohnert Park, California 94928
Bay Area Medical Academy

To optimally educate future CNAs for work in various long-term care centers and other clinics, this program is performed on campus for the first 2 weeks, while 4 final weeks are spent doing real clinical practice.
There is an 8-hour readiness module that helps students gradually become economically independent.
In these 6 weeks, students will be ready for the state exams.
To apply, it's necessary to be 18 or older, have a high-school or equivalent diploma, pay a deposit, score at least 70% on English tests, and attend an informative lecture.
Regarding tuition, reserve $1,740; also make sure you have money for books, state exams, and CPR fees, as well as registration itself.
Pubic financial aid is sometimes available through initiatives like the Veteran GI Bill or through the Department of Rehabilitation; the payment plan is also very flexible.
Visit School Website

Address: 530 Bush St., Suite 301, San Francisco, CA 94108
Advanced Medical School of Nursing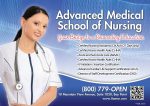 Nothing is left to chance here; both theory and clinical practice is well covered in this program which will teach students crucial skills to graduate and to be able to give emotional and physical care to patients in need.
Whether it's infection control, nursing, communication, nutrition, patient safety, their rights, and independence, taking vital signs, anatomy, or personal care, this course will teach you to be confident in it.
It's possible to choose between day classes (Mo – Fri, 8 am – 4:30 pm for 19 days), and evening classes (Mo – Thu, 4:45 pm – 10 pm for 35 days).
It's expected that candidates are at least 18 and that they pass a background check, physical exam, and prove flu immunization.
They also have to submit a negative result on 2-step PPD and pass a qualification test.
For $1,599 you'll be expected to pay, you'll get tuition, scrubs, books, and fingerprint scan fee.
You'll have to pay for the state exam, CPR certificate, physical exam, TB test, and supplies yourself.
Visit School Website

Address: 1760 Chester Drive, Pittsburg, CA 94565
Niles College

At Niles College you'll learn more than just a narrow CNA skillset: you'll gain a deep understanding of ethical, moral, and professional standards of your job.
Both theoretical and practical parts of this program will make you confident in many essential areas; 164 hours of the course exceed the state-regulated minimum.
When you graduate this 21- day program, you can expect to be ready to provide quality care while minimizing risks; taking care of patients' physical well-being, and providing emotional support.
After you take the state competency exam, you'll be added to the registry and be ready for employment.
Those who wish to apply must be 18 or older, must pass a background check, be negative at a 2-step PPD exam, and submit physical exam report along with immunization proof.
The scholarship is offered here for those who satisfy the criteria.
Visit School Website

Address: 1299 Bayshore Highway, Suite 200, Burlingame, CA 94010
---
CNA Schools by City in California
See all schools in California >