Every CNA provides an indispensable social service, helping take care of vulnerable patients in the long term, acute, and home healthcare circumstances.
Usually overseen by an experienced supervisor, a CNA helps patients cope with daily life challenges, collects samples for medical lab, assists with rehabilitation and restoration, observes health parameters, and the effects of medicaments.
He also provides support by helping with disabilities, answering phone calls, setting up medical devices, and provides emotional support to patients and their families.
To prepare for such a demanding task, every CNA has to finish an approved training course and pass the state exam (either by Pearson Vue or Red Cross).
CNAs annual average salary in California is $35,229 - ABOVE U.S. AVERAGE!
American Red Cross

In this institution, quality CNA education is provided to anyone who desires it and satisfies criteria for entry.
Experienced licensed Vocational Nurse Instructors are employed to help students gain basic medical care skills.
This includes feeding, dressing, monitoring vital signs, and help with sanitation needs.
After spending 80 hours in class and 100 hours in hospital practice (together lasting 28 days), a candidate is qualified for a state exam.
To apply make sure you're at least 16; then attend an information session.
You'll have to provide ID and social security cards, a copy of a high-school diploma or GED and clean background proof, as well as physical exam result, TB test, fingerprint, and flu vaccination proof
Alternatively, the TABE test can substitute diploma.
The application costs $250, and tuition sets you back further $1,900.
This tuition also covers needs like books, accessories, and First aid and CPR certifications.
State CNA exam fee is also covered!
The institution takes care of students even afterward, by helping them find their first job.
Visit School Website

Address: 202 West Rialto Avenue, San Bernardino 92408
Health Sciences College of California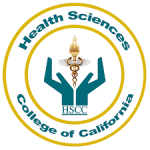 This 168 – hour program consists of 50 class hours and 112 practical schooling hours (in a local nursing house).
Lasting for 8 weeks, it prepares an aspiring student for a future CNA career.
To apply, you have to prove at least 8-grade-level literacy and pass fingerprint tests, a TB test, and physical fitness exams.
You'll learn many skills indispensable for future work: bathing and dressing patients, transferring and positioning them, observe signs of possible complications, report changes, and assist with restoration and rehabilitation.
Once graduated, you can further specialize to become an HHA, a restorative nursing assistant or even an acute care level 2 CNA
Graduates can freely take a state exam and become a certified CNA.
Visit School Website

Address: 1076-A Santo Antonio Drive, Colton CA 92324
Summit College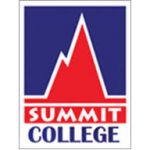 At the Summit College, a focused course trains new CNAs every year with great success.
Indefatigable and knowledgeable instructors help students learn various skills like communication, mobility, nutrition, basic nursing, legal matters, psychology, and emotional support and working with medical equipment.
Every graduate can attempt a state CNA exam; if passed, he or she can register as a CNA.
It offers a wide choice of employment – at retirement homes, clinics, rehab institutions, and even patient homes.
If you wonder about tuition, it's $1,395 + $73 for books and supplies; may not be the cheapest course, but proven results make up for the price.
Visit School Website

Address: 851 S. Cooley Drive West, Colton, CA 92324
Chaffey College
Here students will have a chance to gain all skills needed for the state exams and future jobs.
During these 63 hours of theory and 108 hours doing hospital practice (+24 lab hours and 18 hours of professional development), they learn to help patients with hygiene, mobility, and their rights, while also studying about anatomy and safety and emergency procedures.
Only people aged 16 or above with basic literacy in English may apply.
They also need to prove good health, provide vaccination papers, fingerprints, CPR, social security, and ID cars, as well as driver's license copy.
Tuition is $1,000 for those wondering; it's even better to know that it also covers books and supplies necessary.
Visit School Website

Address: 5885 Haven Avenue, Rancho Cucamonga, CA 91737-3002
Victor Valley College

The purpose of this facility is to prepare aspiring CNAs for their future career.
No essential skill will be neglected; so a CNA trained here will be able to confidently work in patient care – either in acute care or long term care facilities.
Clinical practice work forms an indivisible whole together with classwork; there, students can test their knowledge in a real environment.
To apply, you must have at least grade C in English 6, a satisfactory physical test result, and provide a CPR card.
You also have to prove a clean criminal background and clean TB and drug test results, as well as immunization proof and insurance papers.
You can expect attendance costs to be anywhere between $544 to $659.
It helps to know that this price covers not only books, needed supplies, and uniform, but also liability insurance!
Visit School Website

Address: 18422 Bear Valley Road, Victorville, CA 92395
---
CNA Schools by City in California
See all schools in California >