It would be impossible to imagine the daily functioning of Californian hospitals without CNAs.
At the forefront of any serious patient care, serving under-seasoned nurses, they help vast numbers of patients every day – as much in daily living as in medical treatment.
Providing physical support is very important, but the emotional and social support they offer to patients in need is no less crucial for their wellbeing.
The DoH of California has mandated at least 160 hours of training before anyone can take the state's CNA exam.
Unique to California, at least 6 hours of training has to focus on people with mental disabilities.
CNAs annual average salary in California is $35,229 - ABOVE U.S. AVERAGE!
Glen Oaks College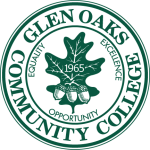 After only 3 months in Glen Oaks College, you can already be well on your way to certification
It's not just about CNAs: an HHA program is also on offer, requiring just 3 more weeks of study.
You can expect to learn about topics like vital signs, measuring, care skills, rehabilitation, disease prevention, observation and metrics, asepsis, and even death and dying.
To apply, make sure you're 18 and bring your high school diploma or GED; then you can take the qualification test.
The purpose of this program is to prepare students for the state exam.
Current tuition is around $1,850, but be prepared to pay for books and accessories yourself.
Visit School Website

Address: 1660 Chicago Ave. Suite N-1 Riverside, CA
Just Harmony Nursing Services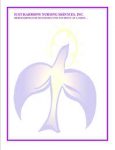 In this nonprofit institution, multiple healthcare programs are on offer.
Their CNA program is a reliable path to earn a living and a good chance for an easy entry into the healthcare industry.
This can also offer prospects to further career advancements for those willing to study and dedicate their time.
With a focus on direct and long term care, you'll learn much about medical topics (body care, infections, anatomy, the treatment of dying), while also acquiring general skills like managing data, critical analysis, and cultural sensitivity.
Visit School Website

Address: 6700 Indiana Ave. Suite 270, Riverside, CA, 92506
Best American Healthcare University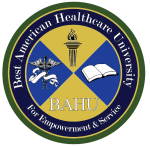 Convenience is another name for Best American Healthcare University, offering as many as 3 practical CNA program schedules.
You can pick and choose; if you choose to study on weekday mornings, you'll have to attend from 6:30 to 3:30 pm for 5 weeks.
If you choose weekday evenings, be ready to meet from 4 pm to 9 pm for 10 weeks.
A Sunday program is available too (6:30 am to 3:30 pm taking 5 months).
While high school diploma or GED isn't needed, CPR cert, clean TB, and passable physical exam results are a hard requirement.
Registration is done online, and prospective candidates must be ready to pay a tuition of around $1,350 ($1,400 for Sunday schedule).
Financial aid is not currently on offer, but the school is willing to offer flexible payment options for a basic CNA course.
Visit School Website

Address: 6200 Pegasus Drive, Suite 10, Riverside, CA. 92503
Mission Career College

60 hours of theory and 100 hours of clinical practice is all that's required to complete this CNA course.
Great care has been taken to cover all the topics a CNA could need; care and nursing, anatomy, infections, measurements, communications, as well as rehabilitative care.
For those curious, the clinical component of the program is done at multiple local hospitals where candidates can practice taking care of real patients in a supervised way.
This training also includes CPR training as well as preparation for the state exams.
To apply, a candidate must be of good health which has been recently determined.
Additional HHA (40 hours) and ACNA (110 hours) programs are available as well.
Visit School Website

Address: 3975 Jackson Street, Suite 300, Riverside, CA
School of Career Education – Riverside

This CNA course has a transparent and practical aim: to prepare a student for the state exams and future career challenges.
During these two months, he will acquire knowledge in class, lab, and practical healthcare experience.
Classes are done Mon – Fri, from 8 am to 4 pm.
After learning to care about patients' bodily needs, nutrition, safety, and even procedures in case of death, a student will learn to take thorough care of any patient.
The conditions are not very difficult but they must be satisfied: a social security card, good health, and a clean criminal record.
Tuition is $2,280; some may be disappointed that financial support is not on the offer.
Visit School Website

Address: 2100 E. Alessandro Blvd., Riverside, CA 92508
American Red Cross

Both skills and confidence are required to be a good CNA; both can be acquired at American Red Cross training.
Both classwork and clinical practice are equally important parts of the course.
Clinical practice is, as usual, supervised by an experienced nurse; its purpose is to build a sense of teamwork and improve students' communication skills.
This training will last 4 – 8 weeks, and the schedule is daytime only, available whole year-round.
No important skill is neglected: patient care, measuring vital signs and vision, motion training, nutrition, and hospital care – everything is taught here.
An immense teaching aid – an online library – is available to all students!
Important to mention: During the course students will also gain CPR, First Aid, and AED skills.
This will give candidates enough knowledge and confidence for a state CNA exam.
Any applicant must go through an orientation session and submit a high-school diploma.
Also, a criminal background check is performed, as well as a physical exam and TB test.
Visit School Website

Address: 6235 River Crest Dr, Riverside, CA 92507
Pacific Times Healthcare College

Preparation of CNA students for certification and future work in an either acute or long-term care facility is the main mission of PTHC.
The curriculum is officially approved by the state and encompasses both theory and practical skill acquisition.
55 theory hours and 100 clinical practice hours are included in this package.
Classes are attended either Mo – Thu or Sat-Sun from 7 am to 5 pm.
To graduate, a candidate needs to score at least 73% at each written test of the 16 modules.
Doors are wide open for those at least 16 years old with the education of fifth grade or higher.
Basic mastery of the English language is also required.
Visit School Website

Address: 90 W. Grand Blvd. Suite 107, Corona, CA 92882
Riverside County Office of Education

Taking just one semester, the Riverside Country CNA course is a measured mix of class and lab work with practical clinical experience.
Modules cover various skills needed for the job: vital sign measurement, help with body needs, communication skills, asepsis, long term care, emergency standards, rehabilitation, observation, and charting and taking care of dying patients.
Those wishing to enroll will need a recent physical exam and a clean TB test (or x-ray) along with vaccination proof (tetanus and hepatitis B).
Official dress code (uniform) is mandatory, along with possession of required equipment (stethoscope, watch with a second hand, and sphygmomanometer).
Visit School Website

Address: 3939 Thirteenth Street, Riverside, California 92501
Health Sciences Center of California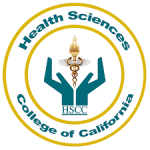 This course encompasses 55 hours of classwork and 112 hours of clinical practice.
The goal: to prepare a student for a state CNA exam.
Immediately after finishing this 8-week program, a candidate possesses skills necessary for work!
Skills taught include taking care of patients' sanitary and physical needs, treating wounds, emotional comfort, proper bed positioning, and anomaly and risk reporting.
Those who graduate are automatically scheduled for the state exam at the Center's own facility approved by the state!
The pool of potential applicants is widened by the fact that a high school diploma or GED is not necessary for entry.
They have to prove English language skills and provide vaccination proof and clean TB test (or chest x-ray) result.
Visit School Website

Address: 1076-A Santo Antonio Drive Colton CA 92324
---
CNA Schools by City in California
See all schools in California >