Statistics don't lie, and they certainly flatter California: as the fastest-growing US state, more than 3,900 new CNA jobs were opened only this year.
While the increased aging of the population is an unfortunate trend, this fact will certainly increase the demand for this type of occupation.
The Department of Health is doing its best to meet the increasing needs of the population, by making certain that new CNAs receive a quality education and a valid certification.
With the help of more than 400 CNA trainers, the California schools provide 160 education hours at a minimum.
CNAs annual average salary in California is $35,229 - ABOVE U.S. AVERAGE!
Bakersfield College

A specialized division of Bakersfield College, The Allied Health Division, educates CNA students.
All crucial nursing skills, like emergency skills, patient safety, and care or protecting patient rights are taught without compromise.
For those wishing to apply, criteria are as follows: fingerprint records, clean drug and alcohol test result, passed physical exam, and valid immunization proof.
When it comes to costs, every student must invest in his uniform and equipment.
These costs also include the tuition of $1000 (which also covers the exam, books, and uniforms).
Those who invest in education won't be disappointed, as financial aid is possible for those in need.
Graduates are candidates for a state exam by the American Red Cross.
Visit School Website

Address: 1801 Panorama Drive, Bakersfield, CA 93305
Regional Occupation Center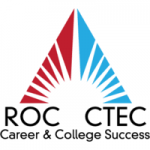 In this 540 hour program lasting one year (at Kern High School District), students undertake thorough training.
This includes the basics of anatomy, interpersonal, and safety skills, as well as general nursing procedures.
The goal is to teach students to provide quality long-term care and rehabilitation services for patients of advanced age.
The education process is practiced in class as well as in community institutions.
The MEDS 67 and 67L college credits provided by this program are especially valuable.
However, applicants must be at least in their junior college year and possess an average literacy level (also passing the CAHSEE).
Every necessary skill is taught here, including the health care team and ROP orientation, catastrophe procedures, asepsis procedures, long term, and body care skills, working with weights and measures, measuring vital signs, etc.
Graduates are eligible to take the American Red Cross test.
Visit School Website

Address: 501 South Mt. Vernon Avenue, Bakersfield, CA 93307
Bakersfield Adult School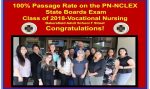 By choosing this 10-week CNA education program, you'll profit from the combination of class and practical medical training (on-site).
In addition to technical skills, you'll also be educated on how to orient yourself in the demanding job market of today.
If you wish to quality, prepare your high school diploma; also be ready to attend the orientation course.
You also need a clear criminal record, pass the TABE task, drug test, and present an ID card.
Tuition covers the necessities like the TB and drug testing, official clothing and education literature, in addition to fingerprinting and exam costs.
The course is demanding, but the reward is great, enabling graduates to take the state exam and optionally enroll in the Vocational Nursing Program at Bakersfield College.
Visit School Website

Address: 501 South, Mount Vernon, Bakersfield, CA 93307
---
CNA Schools by City in California
See all schools in California >