The Healthcare Industry would certainly be unsustainable without the essential work done by CNAs.
Compassion and dedicated nursing are often as essential as medical treatments in long-term care patients.
CNAs often spend even more time with patients than their doctors or nurses (8-10 hours daily!).
Thus, a genuine sense of caring and compassion is necessary for this job, as well as basic medical skills and communication abilities.
A candidate has to be someone who can be trusted, depended upon; a responsible human being.
For those seeking this stable and fulfilling occupation, State Board of Nursing prescribes at least 120 hours of training and passing the state exam.
CNAs annual average salary in Florida is $30,047 - ABOVE U.S. AVERAGE!
Daytona College

Finishing this course makes you ready to work as a CNA under a licensed nurse.
During 120 hours, you'll spend 4 weeks in class, learning how the body works, infection control, emergency, and patient care skills, restoration and rehabilitation skills, as well as respecting patients' rights.
After that follows clinical practice, which lasts for 2 weeks; here students provide direct care to residents of an assisted living facility.
Graduates can take the state certification exam but must do so within 60 days of finishing the course.
The course costs $620 (+$140 for mandatory criminal background test).
Visit School Website

Address: 425 S. Nova Rd. Ormond Beach, FL 32174
Daytona State College

A CNA training program approved by the Board is offered here.
It seeks to make the attendees fully capable to provide CNA services.
Students will spend 8 weeks learning in class and training in long-term facilities.
Program is evening-only at this time
A photo id is needed to apply, to be able to take the mandatory Assessment test (can be skipped if you have a high-school diploma or good CPR, SAT, or ACT test scores).
School's website offers the complete CNA packet, which guides candidates through the admission process and its requirements (including drug and criminal tests).
A CNA Lab Kit Order Form must be submitted to get the kit for the first-class week.
Tuition asks for $475.68, and you must buy a uniform, pay lab, and DSC assessment fee, yourself.
You'll also have to pay for background check NACEP exam fee.
Visit School Website

Address: 1200 W. International Speedway Blvd., Daytona Beach, Florida 32114
The Professional Development and Training Center

This training course asks for 160 hours of students' time, promising comprehensible skillset to its graduates.
It teaches about caring for disabled and special needs patients, how to respect patient's safety and rights, how to care about their nutrition, manage infections, how to communicate; it also teaches basic anatomy.
Once the in-class and lab education is completed, 40 hours of clinical practice follows
If a candidate possesses a high-school diploma, he or she doesn't have to take the admission exam.
Every applicant must provide a clean criminal record and immunization proof, as well as CPR.
Visit School Website

Address: 532 Dr. Mary McLeod Bethune Blvd. Daytona Beach, Florida 32114
Halifax Academy for Care Givers, Inc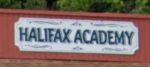 To prepare for the successful completion of the state exam, this fast-track program is a promising option.
Its qualified instructors experienced in teaching basic medical knowledge and 22 essential CNA skills.
Anyone who fails the state exam can retake the 4-day program without additional pay.
The special advantage of this program is no high-school diploma requirement.
Classes are provided in both morning and evening schedules, flexible enough to accommodate students of various kinds.
Everyone who finishes this course becomes has a chance to take the state certification exam at Halifax facility
The tuition is $375 and covers books and medical accessories.
Halifax also helps graduates find a job by maintaining the list of possible places of employment.
Visit School Website

Address: 2900 S. Nova Road Suite 3, South Daytona, 32119
---
CNA Schools by City in Florida
See all schools in Florida >