Warm, welcoming, and full of fun things to do, Orlando is an amazing place to live in Florida.
It has one of the most stable and booming economies in the whole region.
The schools and colleges are great and they will provide high-quality and targeted education.
CNAs annual average salary in Florida is $30,047 - ABOVE U.S. AVERAGE!
MedTech

MedTech is one of the most famous and popular names in the world of health education. We have campuses in many states to cover the national need and desire for high-quality education. You will study alongside the most enthusiastic students in the country in a warm and welcoming environment that will boost your education and performance.
The 6 week CNA program is structured to give you every skill and knowledge needed in this amazing job. After this short period of study, you will be ready for the state certification exam.
Visit School Website

Address: 1900 North Alafaya Trail, Suite 100 Orlando, FL 32826
Florida Healthcare Academy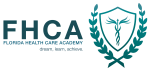 Florida Healthcare Academy provides the best medical education and training in the region in a very versatile and personalized manner. You can choose to study in the day or night class based on your schedule and we have many courses all around the year. Our resources and facilities will aid your training and help you achieve maximum performance.
The 165 hours CNA program stretches for 6 weeks and it is divided into both clinical training and lectures. This way our program will completely prepare you to be a respectable CNA.
Visit School Website

Address: 5804B Lake Underhill Rd. Orlando Fl. 32807
Cambridge Institute of Allied Health and Technology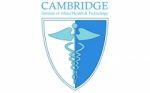 Cambridge Institute of Allied Health and Technology represents the ultimate place to study for medical and technology enthusiasts. You will find the newest technology and the most modern simulation and training labs to refine your skills. If you are searching for a place that combined cutting edge technology and intensive learning, we are the perfect place for you.
Our 120 hour CNA program includes many interesting lectures and 40 hours of externship. After finishing this program you will receive job placement guidance and assistance.
Visit School Website

Address: 460 E Altamonte Dr, Altamonte Springs, FL 32701
Orange Technical College

Come and discover your future at Orange Technical College. We are one of the most integrative learning institutions and we provide a big variety of programs and classes. We have lots of interesting activities on campus that will make your time here fun and relaxing. In terms of education, our programs focus on real-life skills that will help you throughout your career.
During our 165 hour CNA class, you will learn everything from patient care, hygiene, management, dressing the patient up, and many more. At the end of the program, you will have the complete knowledge to take care of any patient.
Visit School Website

Address: 445 W Amelia St, Orlando FL 32801
Lake Technical College – Clermont

Lake Technical College is an excellent place to start any career path. The college comprises many interesting and future-oriented programs that provide excellent training and formation. Our instructors and trainers are selected from the best professionals in the state and they will take care of your needs and education from the first day on campus.
The CNA program is integrative and fun, totaling 165 hours of class and lab hours. The program will take you through the whole nursing assistance experience to give you a healthy and complete perspective on this great career.
Visit School Website

Address: 2001 Kurt Street Eustis, Florida 32726
---
CNA Schools by City in Florida
See all schools in Florida >