Ocala is considered one of the most beautiful and developed cities in Florida.
The economy and business sector of the city offer constant development and excellent jobs.
The schools and colleges are very professional and high-rated and they offer an amazing start.
CNAs annual average salary in Florida is $30,047 - ABOVE U.S. AVERAGE!
Beeline Medical Training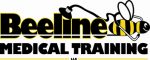 Fun, modern, and with the coolest teachers in the city, Beeline Medical Training provides an excellent student experience. We believe that everyone has a bright future ahead and to unravel it we prepared the best classes, training labs, and clinical practice. Alongside our partners we will take you through all the needed steps to achieve maximum performance.
The CNA program is perfect if you are looking to start a medical career in a short time. The tuition is very affordable and it covers most of the materials and tests needed to enroll.
Visit School Website

Address: 221 SW 10th Street, Ocala, FL 34471
Marion Technical College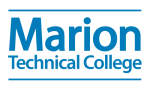 In the top of the best vocational colleges in Florida, you will easily identify Marion Technical College. With vast experience and a modern education approach, Marion is an excellent place for anyone to start a new career. Besides the contemporary curriculum and professional educators, you will also have unlimited access to the best labs and simulation centers.
The CNA program is one of the shortest, taking just 120 hours to finish. The admission requirements are very student-friendly and you will find our procedure very easy.
Visit School Website

Address: 1014 SW 7th Rd, Ocala, FL 34471
ACE IT Training Solutions

ACE IT Training Solutions will make you an ace in no time. We have the best teachers that are constantly updated and evaluated to make sure that you are taught by the best of the best. All our resources are at the same quality level as the national standards and besides this, we also brought additional leisure and relaxation facilities on the campus.
The CNA program is here to make sure that you have all the confidence and skills for the accreditation exam. Even after you graduated you will still have 3 months access to all our labs and resources.
Visit School Website

Address: 1515 E. Silver Springs Blvd, Suite #103, Ocala, FL 34470
Stat Medical Training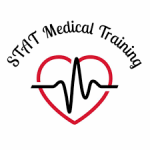 Stat Medical Training is the go-to place in Florida for taking on a medical career. From basic skills to professional upgrade courses, we will give you everything you need for a great career. All our tutors are active healthcare providers with lots of experience and tips to share. Come and start a new future with us!
The CNA program is among the top-rated in our institution and it provides the perfect preparation for long-terms patient care. Before the accreditation exam, we will have simulation tests to make sure that you are fully prepared.
Visit School Website

Address: 211 SW Knox St #101, Lake City, Florida 3202
Santa Fe College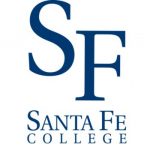 Santa Fe College is a respected name in Florida, being one of the oldest education providers. The history and experience made this school a great place for starting any career both in the theoretical and practical fields. You will be thrilled to study here given the active campus, fun sports teams, and leisure activities.
The 7 week CNA program is made of 165 hours of lectures and hands-on patient care. This whole experience is remarkable and it will get you ready for the diploma exam.
Visit School Website

Address: 3000 NW 83rd Street, Gainesville, FL 32606
GatorCPR: The Center for CPR and CNA Training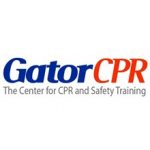 GatorCPR provides excellent medical skills and knowledge approach. The institution provides CPR training for companies, individuals, or healthcare providers. Besides this, the institution comprises the best lectures and labs into comprehensive and short CNA programs that will transform the career of any carer.
The CNA class is very short and it is a prep program for the national accreditation exam. The enrollment fee is below 50 USD and it provides unlimited access to preparation classes and resources both online or in the school.
Visit School Website

Address: 1029 NW 23rd Ave, Gainesville FL 32609
---
CNA Schools by City in Florida
See all schools in Florida >