Ocala offers constant job development and opportunities to its CNAs.
As such, the city offers high-quality CNA education that meets state and federal standards.
So if you want to become a CNA, consider the schools featured below that you can enroll in.
CNAs annual average salary in Florida is $30,047 - ABOVE U.S. AVERAGE!
Beeline Medical Training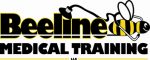 Beeline Medical Training provides a learning environment that will promote student success.
Through it, they can help change the quality of care the elderly receive, opening more opportunities to students.
Their CNA program is a fast-paced, self-study-style course that will train you to…
Pass the state exam, even as a challenger
Have the essential skills for the entry-level nursing assistant job
During the program, you'll…
Review essential materials
Practice necessary patient care skills
Complete practice written exams
Visit School Website

Address: 233 NE 58th Ave #102, Ocala, FL 34470
Marion Technical College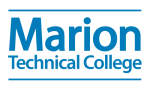 Marion Technical College offers a 120-hour CNA program that will take four to five weeks to complete.
It aims to foster a comprehensive training environment through lectures and clinical experience.
Here, you'll learn the following knowledge and skills:
Communication and interpersonal skills
Math and science skills
Legal and ethical responsibilities
Safety and security procedures
Emergency care
Anatomy and physiology
Tools on information technology
Employability skills
Physical, emotional, and social comfort and support
Basic nursing care
Nutrition
Geriatric care
Infection control
Organization skills
Rehabilitation
HIV/AIDS
Hospital-related skills
Visit School Website

Address: 1014 SW 7th Rd. Ocala, FL 34471
Ace It Training Solutions

Ace It Training Solutions aims to provide students with the best training resources.
Their CNA program complies with the state and federal standards which will build the foundation of your career.
It aims to train you with the essential knowledge and skills so you can…
Pass the state exam
Be equipped for the entry-level job
Also, alumni will continue to have access to the school's resources and labs for further skills practice.
Visit School Website

Address: 1515 East Silver Springs Boulevard Ste 103 Ocala, FL 34470
---
CNA Schools by City in Florida
See all schools in Florida >