Small but very developed, Lakeland is one of the cities in Florida in full development.
You will find a multitude of jobs and opportunities in this beautiful and tranquil city.
The schools and colleges are great and you will have access to many excellent LPN classes in Lakeland.
CNAs annual average salary in Florida is $30,047 - ABOVE U.S. AVERAGE!
Elite Healthcare Institute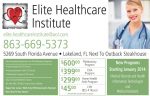 Wisdom, faith, and benevolence are some of the criteria that guide the whole education process at Elite Healthcare Institute. If you are a fresh high school graduate in Florida or if you want to start a new medical career, this is the place to go. Modern and very professional, we provide the best trainers and the freshest information to prepare you for any career opportunity.
The CNA class can be finished in just 2 weeks and it totals 120 hours of training and theory. This short period will prepare both your skills and knowledge to carefully take care of your patients.
Visit School Website

Address: 501 S. Florida Ave. Lakeland, FL
Traviss Career Center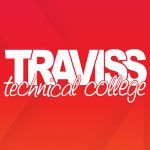 Traviss Career Center is one of the biggest names in vocational education in the whole country. It provides modern and contemporary training that will satisfy the needs of any employer or job. We have amazing programs and short classes that are suitable for any level of training or knowledge.
The 120 hours of CNA training will give a very wide range of opportunities and job perspectives while making you eligible for the state exam. The tuition fee covers everything you will need during your training.
Visit School Website

Address: 3225 Winter Lake Road, Lakeland, FL 33803
---
CNA Schools by City in Florida
See all schools in Florida >