Sunny and bustling, Tallahassee is a great choice if you are looking for a nice place to be.
The economy of the area has increased over the years and it continues to expand.
You will find amazing job and schooling opportunities in this dynamic city.
CNAs annual average salary in Florida is $30,047 - ABOVE U.S. AVERAGE!
Southeastern School of Health Sciences

Southeastern School of Health Sciences is one of the most dynamic places to start a career in healthcare. New classes start every month to make sure that everyone gets a place at this school. You will find the best resources and opportunities to develop yourself into a respected and well-trained professional.
The CNA class covers all the needed information for your future job. Besides the usual training and theory, you will also have access to additional classes like BLS for healthcare providers.
Visit School Website

Address: 243 Office Plaza Drive, Tallahassee, FL 32301
Tallahassee Community College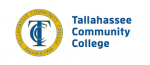 Tallahassee Community College provides some of the best and most diverse vocational and theory classes in the whole county. You will have the advantage of being taught by the best educators in the area that constantly contribute to the curriculum and teaching methods. The programs are developed to give you a proper formation for any job.
The CNA training is one of the best in our school and it can be completed in 120 hours that consist of 80 hours of lectures and 40 hours of training in healthcare facilities.
Visit School Website

Address: 1528 Surgeons Drive, Tallahassee, FL 32308
Lively Technical Center
Looking to start a cool and dynamic career? Lively Technical Center is one of the best choices in Florida. We have a very performant approach that will guarantee you the best experience and the best skills. In a short time, you will be able to get all the knowledge to embrace the career of your choice.
The CNA program is conducted by the most experienced healthcare providers in the area. The 40 hours of intensive practice will teach you patient care, infection management, communication, and much more.
Visit School Website

Address: 500 N Appleyard Drive, Tallahassee, FL 32304
---
CNA Schools by City in Florida
See all schools in Florida >