Hot and bustling throughout the year, Miami is one of the busiest and most famous cities in the world.
It has one of the strongest economies in the world and it is considered a great place to live.
The schools have excellent classes and programs and they will turn anyone into a professional.
CNAs annual average salary in Florida is $30,047 - ABOVE U.S. AVERAGE!
Genesis Vocational Institute

Genesis Vocational Institute takes all the standards of quality very seriously and focuses on the key aspects and needs of all the programs. We have a long and successful experience in forming healthcare professionals and we are proud of every single student that graduated with us. All our programs are flexible and made to contribute to a bright future.
Our excellent CNA program will teach you intensive care, motion preservation, infection prevention, mobilization, communication, and many others needed when having a patient under care.
Visit School Website

Address: 12861 SW 42nd Street Miami-FL-33175
Florida Vocational Institute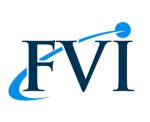 Florida Vocational Institute provides the best approach and programs to vocational skills and jobs. We help and prepare everyone that comes to our institute to become a respected professional in no time. We have countless accreditations and partnerships that guarantee ou high-quality and professionalism.
During our 7 weeks of CNA training you will fully understand the beauty of this amazing profession and you will be taught everything you need to know about prevention, care, and empathy.
Visit School Website

Address: 6840 S.W. 40th Street Miami, FL 33155
D.A. Dorsey Educational Center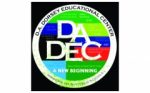 D. A. Dorsey Educational Center takes high-quality education to the next level. Our aim is to give everyone the chance to start over or to start a new future. You will find all our programs as very easy to follow and to learn and you will have no issues in assimilating and practicing hands-on skills.
Our CNA program is one of the most comprehensive in the state, taking 10 months or 1000 hours to complete. Even though it is longer than the other, the amount and quality of information and training are also higher.
Visit School Website

Address: 7100 NW 17th Avenue Miami, Florida 33147
Miami Dade College – School of Continuing Education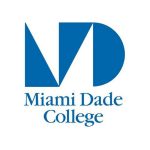 Miami Dade College is one of the largest and most diverse learning institutions in Florida, providing hundreds of programs and interesting classes. Besides this, the school also has one of the best employers and student ratings in the state. You will have the opportunity to learn from the very best and to train in the best facilities.
The CNA program is perfect for medical professionals or for people that are just starting off a career. The whole program takes just 90 hours and it will teach you in a fast and dynamic pace.
Visit School Website

Address: 300 NE 2nd Ave, Miami, FL 33132
Abba Healthcare Training

Abba Healthcare Training is one of the most flexible and fun places to study. We understand the need for flexible schedules and for that, we provide day, evening, or weekend classes for all our students. With all our flexibility and professionalism we contributed to a very high pass rate at all the national and accreditation exams.
The CNA class has one of the lowest tuition fees in the state, lower than 400$. Because we like providing quality for your money, you will receive all the needed materials for study and lots of support.
Visit School Website

Address: 269 N. University Drive, Pembroke Pines, Florida 33024
Jackson Training Center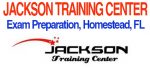 Jackson Training Center is here to fully prepare you for an amazing career. We have a multitude of excellent programs and classes that will take you to the next level of your career in a matter of months or weeks. All our former students rate our programs and teachers as excellent and they are very happy with their choice of coming here.
With our CNA class, your will learn the basic 21 patient care skills that will stay with you for the rest of your career. Our tutors will share their tips and tricks and secret caring techniques.
Visit School Website

Address: 124 Southeast 1st Road, Homestead, FL 33030
---
CNA Schools by City in Florida
See all schools in Florida >