Miami offers employment opportunities and benefits to CNAs working in this city.
That's why many institutions have opened up to carefully train new CNAs for the healthcare field.
So if you want to become one, check out the CNA schools we featured below.
CNAs annual average salary in Florida is $30,047 - ABOVE U.S. AVERAGE!
Genesis Vocational Institute

Genesis Vocational Institute takes all the standards of quality very seriously.
They aim to provide you with hands-on training so you can become a skilled worker in the future.
Their CNA program has small classes to foster faster and better learning.
What's more, they offer extended lab hours so you can perfect your nursing skills.
Here, you'll learn areas such as:
Safety
Sanitation
Emergency procedures
CPR
Anatomy and physiology
Patient care law and ethics
Basic nursing care
Post-operative care
Rehabilitation and geriatric care
HIV/AIDS
Visit School Website

Address: 12851 SW 42nd Street 2nd Floor Suite # 131 Miami, FL 33175
FVI School of Nursing and Technology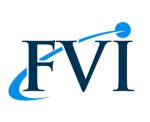 Florida Vocational Institute educates and prepares you for the demands of the entry-level career
Their CNA program will train you for the skills you need for long-term patient care.
Your training will include a 40-hour clinical practice that will build the foundation of your skills and experience.
Upon completion, you will be able to sit for the state exam and employment.
Visit School Website

Address: 7757 West Flagler Street Suite 220 Miami, Florida 33144
D.A. Dorsey Technical College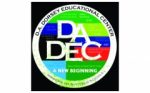 D. A. Dorsey Educational Center aims to meet the needs of the adult community by giving them a chance to start a new career.
Their Patient Care Assistant program cross-trains nursing assistants with courses involved in…
Patient care assistants
Orderlies
Home health aides
So not only will you be trained in providing basic patient care, but you'll also acquire knowledge and skills in other fields.
By doing so, it expands the traditional role of nursing assistants in long-term care and acute settings.
Also, the program emphasizes the understanding and demonstration of the following:
Planning
Management
Finance
Technical and production skills
Technology principles
Labor and community issues
Health, safety, and environmental issues
Visit School Website

Address: 7100 NW 17th Ave. Miami, FL 33147
Miami Dade College - Medical Campus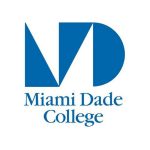 Miami Dade College empowers and challenges students so they can achieve their goals.
They offer a CNA program that will train you in assisting patients with the following:
Direct healthcare needs
Activities of daily living
Upon completion, you'll be ready to take on the job of an entry-level nursing assistant.
Also, in partnership with Lennar Foundation, they offer FREE CNA training, covering the costs of:
Tuition
Books
Supplies
Scrubs
Uniform
CPR certification
State exam fee
Stipends
Visit School Website

Address: 950 NW 20th St. Miami, FL 33127
---
CNA Schools by City in Florida
See all schools in Florida >