Located in the sunniest part of the country, Tampa is a relaxing place to live.
The economic state of the city and area are great, providing great career opportunities.
The education system is excellent and you will have many great offers and options.
CNAs annual average salary in Florida is $30,047 - ABOVE U.S. AVERAGE!
Tampa Bay CNA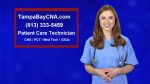 With more than 12 years of experience and expertise, Tampa Bay CNA is an excellent place to start your career. We have one of the easiest enrollment processes in the state and we take our courses and students very seriously. Besides having very short and intensive courses, we also provide long access to all our resources and library.
The CNA class takes just 4 days and it emphasizes all the skills and knowledge needed. The tuition cost is low and affordable by anyone. Come and discover your full potential with the best teachers in the coolest atmosphere.
Visit School Website

Address: 3418 South Dale Mabry Highway, Tampa FL 33629
Institute for Corporate and Continuing Education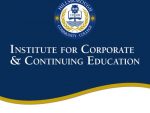 The Institute for Corporate and Continuing Education is the perfect stop in your way to a successful career. We trained many of the current professionals in Florida and we have a very wide variety of classes and labs. All our programs provide a certification that will prove very useful for your career and we also provide may exclusive materials.
The CNA class is 6 weeks long and it also includes CPR accreditation. The diversity of labs and classes will make you a perfect healthcare provider. To get the graduation diploma you have to complete at least 40 hours of clinical practice.
Visit School Website

Address: 39 Columbia Drive Tampa, FL 33606
Ultimate Medical Academy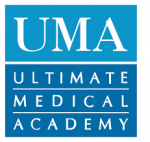 Ultimate Medical Academy really is the ultimate place to start a medical career path. The academy has great experience in providing the best medical experience and training while taking the medical practice to the next level. You will meet the best teachers and trainers in the state and you will have access to the best academic resources and dorms.
Throughout the 8 weeks of training, you will gain all the experience and knowledge you need to properly take care of any patient. Embrace a new future with us and discover the beauty of CNA.
Visit School Website

Address: 9309 N. Florida Ave., Suite 100 Tampa, FL 33612
Aguilas International Technical Institute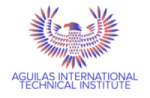 Ready to kick-start your medical career? Aguilas International Technical Institute provides a welcoming and warm atmosphere for you to grow and develop. The resources we provide are some of the newest and most modern in Florida. In terms of financing, we can assist you with financial aid and scholarships.
The best choice, if you want to quickly start a new career, is CNA. The whole program takes 165 hours to complete and it includes patient care, first aid, CPR, and many more.
Visit School Website

Address: 7520 W Waters Ave. Suite 19 Tampa, FL 33615
Premier Nursing Academy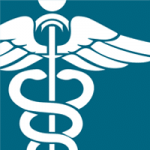 Premier Nursing Academy successfully combines the amazing teaching skills and modern curriculum with an amazing approach and experience. You will get the chance to study from the best medical providers in the state while learning from the most modern curriculum. In terms of facilities, we provide well-designed and fun dorms.
The CNA program typically takes between 4 and 6 weeks, depending on the choice of study, night, or day. Upon completion, you will be fully prepared to face any patient or challenge.
Visit School Website

Address: 6473 102nd Ave., Pinellas Park, FL 33782
---
CNA Schools by City in Florida
See all schools in Florida >