Located in the sunniest part of the country, Tampa is a relaxing place to live.
The city's economic state is booming, providing great career opportunities for its residents.
One career that has positive growth is CNA.
And to start your CNA career, we featured five schools that you can consider enrolling in.
CNAs annual average salary in Florida is $30,047 - ABOVE U.S. AVERAGE!
Tampa Bay CNA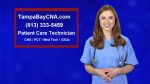 For over 20 years, Tampa Bay CNA has provided excellent educational services to aspiring CNAs.
Although they only have short, interactive courses, they're able to deliver training that allows you to earn CNA certification on the first try.
Here, the school utilizes 24/7 online video classes and live hands-on training.
In this way, you can study and review at home, learning the 22 clinical skills of a nursing assistant.
Visit School Website

Address: 220 West Brandon Blvd. Suite 218 Brandon, FL 33511
Institute for Corporate and Continuing Education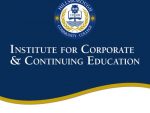 The Institute for Corporate and Continuing Education has trained many professionals in Florida.
They have a variety of classes and labs, with all their programs providing certification that's useful for your career.
ICCE's CNA training program takes six weeks to complete, which includes 40 hours of clinical practice.
The program also has an additional course in CPR.
Visit School Website

Address: 39 Columbia Drive Tampa, FL 33606
Ultimate Medical Academy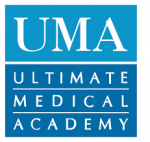 Ultimate Medical Academy offers the best medical experience and training to students.
Here, you'll meet the best educators and receive the best resources to help you get ready for your career.
UMA has an eight-week CNA training program where you'll acquire hands-on clinical training.
Also, you'll do a 45-hour externship to practice nursing assistant skills.
Visit School Website

Address: 9309 N. Florida Ave., Suite 100 Tampa, FL 33612
Aguilas International Technical Institute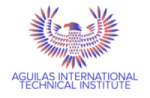 Aguilas International Technical Institute provides a supportive learning environment to students.
AITI offers a two-week Nursing Assistant Exam Prep course only.
It aims to prepare you to learn the necessary skills to pass the state exam, such as:
Feeding
Perineal care
Skincare
Hygiene
Dressing
Visit School Website

Address: 7520 W Waters Ave. Suite 19 Tampa, FL 33615
Premier Nursing Academy - Tampa Area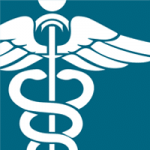 Premier Nursing Academy offers free CNA training and guaranteed employment.
Their six-week CNA training program includes:
80 hours of classroom instruction
40 hours of hands-on clinical practice
This way, upon training completion, you'll be…
Ready to take on the job of a nursing assistant
Able to take and pass the state exam
Visit School Website

Address: 6473 102nd Ave., Pinellas Park, FL 33782
---
CNA Schools by City in Florida
See all schools in Florida >