With sun and amazing weather throughout the year, Sarasota is one of the most beautiful cities in Florida.
The economy and business development offer great stability and many opportunities.
All the schools and colleges are amazing and you will have many educational options.
CNAs annual average salary in Florida is $30,047 - ABOVE U.S. AVERAGE!
Suncoast Technical College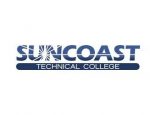 Come and unravel your full potential at Suncoast Technical College. With a campus that stretches in the most beautiful student area of Sarasota, we promise that you will have a blast while studying here. All our educators and teachers are here to fully train in the career of your choice.
One of the best vocational training choices is CNA. There is a great demand from hospital and care facilities for nurses and carers and this program will train you into a remarkable professional in 120 hours of classroom and patient experience.
Visit School Website

Address: 4748 Beneva Road, Sarasota, FL 34233
Life Support Training Solutions

Life Support Training Solutions focuses on skills and knowledge that are truly important and useful for medical professionals and individuals. In our institution, you will find unlimited guidance and help from the moment you choose your class up until the moment you first choose a job.
The CNA classes accept only 6 participants at a time to make sure that everyone is given high-quality and customer education. You have multiple choices of schedule, depending on your time and availability.
Visit School Website

Address: 4123 N. Tamiami Trail, Suite 201, Sarasota, FL 34234
Pines of Sarasota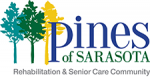 Pines of Sarasota is the best example of quality for rehabilitation and senior care in Florida. Our institution has taken care of countless elders and individuals over time and they all state that they felt just like home. This place is perfect if you want to start a career in this field and you want to learn from the best.
The CNA program is 21 days and it also includes 1-4 weeks of clinical preparation with medical professionals. This way you will not only get the basic knowledge for this job but you will also learn how to work in a team for your patients.
Visit School Website

Address: 1501 N. Orange Avenue, Sarasota, Florida 34236
Manatee Technical College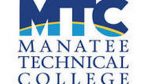 Manatee Technical College is the perfect start for any individual that likes vocational and technical skills. With a modern educational facility and modern labs, you will have access to the best resources for the job of your choice. Some of the best job choices here are medical programs.
The CNA program here is one of the longest in the state, covering 600 hours. This program will not only teach you the basics for this job but it will also prepare you long term care, hospital care, rehabilitation, and other specific CNA jobs.
Visit School Website

Address: 6305 State Road 70 East Bradenton, FL 34203
ICCE

ICCE is part of a large national facility of vocational and technical colleges. We provide real-life skills and knowledge that will not only help you pass the state and national exams but will also stay with you until the end of your career. If you truly want quality for your money, come and discover our programs and classes.
The 120 hours of CNA training include 40 hours of clinical rotation in which you will learn how to care for any patient, prevent infection, disease, and how to alleviate any suffering.
Visit School Website

Address: 39 Columbia Drive, Tampa, FL 33606
Erwin Technical College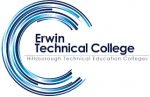 Modern labs, well-trained teachers, and an open-minded school board that re-designs the curriculum each year are just some of the advantages of studying at Erwin Technical College. Our college has many sister-schools and partners that will give you full access to their labs, resources, and equipment to upgrade your skills.
Our CNA training is 165 hours and it focuses on both the practical skills but also on ethics and morality. We believe that any patient should be cared for and treated like a close friend.
Visit School Website

Address: 2010 E. Hillsborough Avenue, Tampa, Florida 33610
CNA Training Academy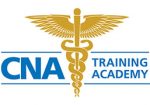 CNA Training Academy is the ultimate place to prepare for a career in this field. All our labs and resources simulate the real-life challenges and skills needed in your job. Besides the basic programs, we can also teach you advanced techniques and special patient care. In addition, our curriculum and classes are brought to you by CNA experts and professionals.
Our CNA prep class offers the best training before taking the accreditation exam. The cost is very low, totaling less than 200$ and it includes everything from materials, lectures, simulation, and support.
Visit School Website

Address: 1810 Drew St., Clearwater, FL 33765
National Nursing Institute

Come and train for a successful nursing and care career at the National Nursing Institute, one of the few dedicated and exclusive institutions in this field. We are rated as an excellent choice for starting a nursing career or to upgrade your current one. You will be trained and educated by only the most successful nurses in the state.
The CNA program will take your knowledge and training to the highest performance. This accelerated prep course takes a short time to complete and it costs less than 500$.
Visit School Website

Address: 8900 N. Amenia Avenue, suite 206, Tampa, Fl. 33604
---
CNA Schools by City in Florida
See all schools in Florida >