Because of large and constant CNA demand, it's no wonder this education is strongly regulated in Florida (Florida Stature 456).
The purpose of this detailed regulation is to make sure that state CNAs meet the required skill and knowledge standards.
Passing the state exam (by Prometric) is only part of the story; certification must also be maintained, and criminal convictions or asocial behaviors avoided.
To take this exam, one of the training programs (NATP) must be first completed to be able to later give good clinical service.
These programs last at least 80 hours (40 in class, 40 in clinical practice).
CNAs annual average salary in Florida is $30,047 - ABOVE U.S. AVERAGE!
Express Training Services

In this course, approved by the Commission for Independent Education, students will spend 120 hours
A Weekend Warrior CNA training is also available as an option to prepare for the CNA exam.
This program consists of classwork, as well as lab sessions, and clinical practice.
Applicants must take initial info session, along with other requirements
One of them is also tuition of $1,099 (also covers registration and state exam)
Completion of this program enables students to take the state exam at the very same facility of their education!
Visit School Website

Address: 3911 Newberry Rd., Suite B Gainesville, FL 32607
Santa Fe College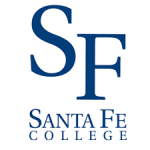 To become ready for CNA service, students of Santa Fe college must finish a 165—hour-long course.
Classwork is only part of the program; lab and clinical practice are included as well.
Clinical practice in local nursing facilities comes after finishing class and lab education and is supervised.
A minimum grade of 75% is required to finish the course.
Those who graduate can then take the state exam to become registered on the Nurse Aid Registry list.
The tuition is $2,457 (books, uniforms, supplies, and various fees not covered).
Visit School Website

Address: 3000 NW 83rd Street, Gainesville, FL 32606
Total Healthcare Solutions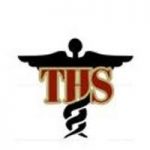 Here, aspiring candidates are trained for future work as CNAs.
During the 40-hour-long training, qualified teachers transmit skills and knowledge to the students;
They are being prepared to care for patients in various environments like hospitals, nursing homes, long-term-care institutions, and even home health agencies.
Students are taught not only basic nursing skills but also about communication, anatomy, nutrition and law and ethics, CPR, safety, emergency, observation, and reporting skills.
Importantly, they also learn to respect patients' rights.
Tuition of $400 isn't too high, but it doesn't cover books and supplies.
Visit School Website

Address: 501 North West 23rd Ave. Suite A Gainesville, FL 32609
---
CNA Schools by City in Florida
See all schools in Florida >