Warm and sunny throughout the year, West Palm Beach is a great place to be in Florida.
The city has seen great economic development and it constantly offers new opportunities.
The educational system is excellent and you will get the chance to study from the best in the state.
CNAs annual average salary in Florida is $30,047 - ABOVE U.S. AVERAGE!
Academy for Nursing and Health Occupations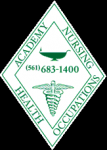 If you are looking for an excellent place to start a medical and care career, the Academy of Nursing and Health Occupation is the perfect stop for you. We have a very long experience and expertise in training the best medical professionals in the whole state. In the last years, we have renovated the whole campus and updated the whole curriculum.
The CNA program is very intensive and carefully designed to give you the most useful and relevant information and skills. The program takes just 8.5 weeks and it has 240 hours of training and lectures.
Visit School Website

Address: 5154 Okeechobee Blvd, West Palm Beach, FL 33417
Family Care Training Center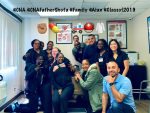 At Family Care Training Center we really care about the information and training that we provide. Over the years we trained excellent nurses and healthcare professionals that are renowned as some of the best in the state. We provide excellent resources and a curriculum designed to answer all of the patients' needs and the needs of the market.
The CNA program is very fast and easy to complete. The requirements include just a highschool diploma and some legal and medical requirements that are regulated at the state level.
Visit School Website

Address: 2247 Palm Beach Lakes Blvd #205, West Palm Beach, FL 33409
QM Medical Career Institute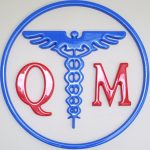 QM Medical Career Institute represents the top choice for preparatory classes of diploma programs. The resources here are among the best the whole state and you will be trained by the best professionals in the area. The educational costs are not high and they can be partially or completely covered by the state or even the school.
The CNA program is a preparatory class for the state exam. You will get the chance to train your skills until the moment you are ready and confident to take a further step in your career.
Visit School Website

Address: 4645 Gun Club Rd, Suite 23, West Palm Beach, FL 33415
---
CNA Schools by City in Florida
See all schools in Florida >