Anyone with a desire to provide direct care in long-term care centers and clinics in Florida can challenge the State Nursing Certification.
It's a good idea to first finish a training course to acquire essential CNA knowledge and skills required to pass.
Truly successful CNA career is, though, impossible without empathy and a desire to care for others and help other people.
Being able to communicate, being diligent, and reliable are some of the most helpful skills in this area of work; cooperation skills are a must as well.
CNAs annual average salary in Florida is $30,047 - ABOVE U.S. AVERAGE!
Center for Career Training

Students who finish this program are prepared to give proper care in nursing and retirement homes, and other health institutions.
This training course will give candidates basic orientation in the healthcare field, and teach them how to take care of special care patients, of common health problems, nutritional challenges.
The theory is taught in class, and there is practical experience in the lab and in real clinic work.
The classes meet Mo – Thu, in both mornings (8:30 am – 2:30 pm) and evening (6 pm – 10 pm) schedules.
It will also teach medical terms, basic anatomy, measuring vital signs, and treating illnesses.
After gaining the necessary skills, students can take the Florida Nurse Aide Certification Exam.
Visit School Website

Address: 3915 W. Oakland Park Blvd., Fort Lauderdale, FL 33319
Beacon Hill Career Training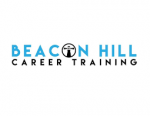 Beacon Hill Career training is focused on giving its students skills and knowledge to work in home health and long-term care facilities.
Both classroom and lab practice education is included, done by experienced instructors, and teaching 21 crucial skills.
Lab work Is highly encouraged and can be done every other Friday.
In only 2 weeks candidates can expect to become eligible for state exams at Beacon Hill's own facility.
Students receive assistance when applying to Prometric.
$135 is the required payment for this program.
Visit School Website

Address: 201 W. Sunrise Blvd #2C, Fort Lauderdale, FL 33311
Marlene Training Center

At this course, students are trained to successfully pass both components (written and skills) of the Florida Nursing Assistant Exam.
They can count on experienced and welcoming teaching staff and low tension school environment.
Not only basic nursing skills are covered; in addition, students are taught emergency skills, specialized care abilities, promoting health and safety, the CNA role and the ability to care for a dying patient
The schedule? Classes are Mo – Fri, from 10 am to 2 pm.
A $740 tuition will also cover books and registration fees.
Visit School Website

Address: 2701 West Oakland Park BLVD, Suite 100, Oakland Park, Florida, 33311
Atlantic Technical College

Once they finish this program, students will know how to perform basic care for patients in various healthcare environments.
This program lasts 165 hours and can be finished in one and a half months, even for inexperienced.
It asks for 90 hours of basic healthcare work and 70 hours of nurse aide education.
Anatomy, infection control, emergency skills, nutrition, safety and security, wellness, and disease are some of the more essential topics taught.
In addition, computer and organizational skills, math and science are also required learning.
These classes are scheduled for Mo – Fri, from 8 am to 2:30 pm.
Before applying, one has to attend an orientation program and bring clean criminal and drug background proof.
After he completes the program, a student can take the state's Nursing Assistant Certification Exam.
Tuition is modest, at $390, but books and other supplies cost $314 more; also, another $975 is needed for health requirements (liability, physical exam, background and drug check, and vaccination test).
Visit School Website

Address: 1701 NW 23rd Ave. Ft. Lauderdale, FL 33311
LIFE Training Center LLC

Students of LIFE Training Center LLC can expect the highest quality classes to prepare them for future work.
This school emphasizes small class sizes, in order to personalize the teaching.
Expected venues of work could be hospitals, hospices, and long-term care institutions.
To apply, having a high-school diploma or GET is mandatory; criminal background and TB tests are also required.
After 4 – 8 weeks of scheduled courses, students are ready for the state certification exam.
Even after graduating, students will receive job placement help.
Visit School Website

Address: 7951 Rivera Blvd. Suite #406 Miramar, FL 33023
---
CNA Schools by City in Florida
See all schools in Florida >