The U.S. Bureau of Labor Statistics predicts a strong, 21% growth of employment demand for CNAs in the next decade!
This is possible because of high density of nursing facilities across the state of Florida.
While every CNA certification is valid, not every one of them is worth the same; quality varies.
For this reason, take careful look at various schools and their terms; your choice could have an impact on your future salary, job satisfaction, or even employment chances.
CNAs annual average salary in Florida is $30,047 - ABOVE U.S. AVERAGE!
First Coast CNA

This course offers a great chance to quickly gain skills and knowledge to challenge the state exam.
It lasts for 120 hours (+40 hours of clinical rotation) and has two tracks.
Each one can successfully prepare students to begin their careers.
Under experienced instructors, students will learn as many as 22 crucial skills.
Both studying and state exam can be done at the same facility (Prometric regional testing center).
As an added benefit, the school has FDLE-approved Live Scan Level 2 Background Check Provider to help students satisfy requirements.
There is also an option to get a BLS/CPR certificate.
To apply, a person must be 18 or older and submit an application form; no diploma required.
With tuition of $480, even state exam fees, background checks, and BLS/CPR certification are covered; other packages are also available.
Visit School Website

Address: 3728 Philips Highway #13 Jacksonville, Fl 32207
Acumen Medical Services

With the small class size and intensive training program, Acumen Medical Services stands out from the crowd.
With 120 hours and both theory and practical education, students will have a high chance to challenge the state exam.
Previous generations often mention the professionalism of the teaching staff, flexible schedules (morning, afternoon, and evening), and very small class size (5 student limit).
Also, here you can take the state exam at the place of your learning.
To enroll, you need to submit an application form, prove a clean criminal background, and provide a clean TB test results.
The cost? $256, which also includes a training brochure; however, it doesn't cover exams, screening, or processing fees.
Visit School Website

Address: 2811 W 4th St Jacksonville, Florida 32254-2418
Affordable Training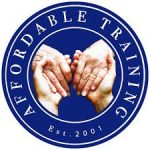 Under the license of the Commission for Independent Education and accepted by the Florida Board of Nursing, this comprehensive CNA training 4-week course covers all necessary topics.
They include (but are not limited to) CPR and first aid skills, epilepsy and Alzheimer support training, HIV, HIPAA treatment and respecting patients' rights
With limited class sizes and practical training, with a good balance between theory and practice, a high pass rate of its students at the state exam is not a surprise.
Classes happen Mo – Fri, at either 9 am – 2 pm or 5:30 pm – 10:30 pm schedule.
To apply, a person must first attend an orientation seminar and pass a 10th-grade reading assessment test.
With $795 for tuition, every student also has to pay for testing and security screening; however, books and registration costs are covered.
Visit School Website

Address: 23 Jackson Avenue North Jacksonville, Florida 32220
STS CNA Training Center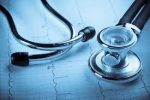 This site is made unique by the fact that it's one of two approved CNA testing sites makes.
Its training course consists of 5 weeks of classwork (80 hours) and 40 hours spent in clinical practice.
In a pleasant and calm environment, under a guiding hand of professional instructors, students learn many important topics.
Everything important is taught here; from medical terms, anatomy and body mechanics, infection management, communication and nutrition skills, hygiene, long-term care, emergency skills, to exercises, mental health care and help with death and dying.
An extremely high state exam pass rate of 95%, leading to successful careers, is probably the best motivation for future students.
Being 18 or older is the only important criteria; no diploma is necessary.
A tuition of $795 also covers books and exam fees.
However, it doesn't cover the background check test.
Visit School Website

Address: 115 College Drive, Orange Park, FL 32065
Florida State College Jacksonville (North Campus)

As a sub venue of Florida State College from Jacksonville, the patient care program of this school also gives credits for an accredited nursing program for those who decide to continue their education.
In 120 hours of this program, students will learn both theory and practice (in a clinical externship or nursing homes).
They will not only be taught basic nursing skills but also how to provide personal care, how to communicate and provide bodily care.
In addition, graduates will know how to care about Alzheimer's patients, to observe and report changes, to control infections, provide mental health support, and how to protect patients' rights and independence.
Once they graduate, attendees will get a Certificate of Completion and become ready to take the state CNA certification exam.
Visit School Website

Address: 501 W State St, Jacksonville, FL 32202
LifePoint Career Institute

If you don't have much money, this free program could be of interest to you, as it is known to successfully quality its students for healthcare work
The education facility is also known to meet the highest quality standards and is situated at the Weaver Center for Community Outreach
As usual, finishing this course is just a first step: to become CNAs, students also have to pass a state certification exam.
Both classroom and lab education is included; coupled with clinical practice so that students know how to put their knowledge into real use.
During 8 weeks spent in this program, students will learn medical terms, anatomy and physiology, vital signs, and medical observation; they'll also learn about their role, gain rehabilitation and restorative skills, and learn how to protect patients' rights and independence.
To be accepted, you need to attend an info session and fill in the online application form.
A high-school diploma is a requirement, as is clean background and drug check result (+immunization proof).
Visit School Website

Address: 616 A Phillip Randolph Blvd., Jacksonville, FL 32206
American Red Cross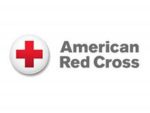 The goal of this program is clear: to produce CNAs with skills and knowledge to provide competent care for residents of long-term care institutions.
The only daily schedule is available – performed under the observant care of professional nursing teachers.
Both theory and practical skills are taught, including giving care, communication, dressing patients.
A student will also learn about his role as a CNA, about patient rights, and observing vital signs.
Practical skill development is encouraged even in the classroom, as real hospital beds are available there, along with other necessary medical equipment.
The advantages of ARC are easy to reach locations, small classes, certified teaching staff, and proven record of high state exam success rate of its students.
Only those who attend the info session and pass the TABE test (or provide high-school or GED diploma) will be accepted.
A candidate also has to fill in an application paper and pass a TB test.
The morning class tuition is $795, while evening class students pay $895.
Visit School Website

Address: 7867 Lakeland Street, Jacksonville, FL 32220
Florida Training Academy and Acuity CPR & Safety Training

Formerly known as "Perfect CNA", this academy's mission is to make students ready for the state exam as quickly as in one week.
As a less costly way to prepare for the state exam, the training is still done by professional staff who also provides hands-on training.
Even better- students will receive special preparation for the state certification exam.
To apply, a candidate just needs to submit an application form; no diploma is asked for.
All this will cost $375; and the fact that job placement assistance is offered after finishing makes this offer even more attractive.
Visit School Website

Address: 2253 Cassat Avenue Jacksonville, FL 32210
One Week CNA Training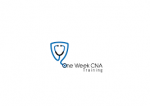 With a whopping 98% state certification rate, this exhaustive and practical training course takes only 1-3 days to complete!
Thorough preparation for both components of the state exam (written and skills) is guaranteed, along with the help with the application procedure.
The education is done in two schedules: morning schedule (Mo – We or Fri- Sun, 10 am -1:20 pm) and evening schedule (Mo – Wed, 6 pm – 9 pm).
Teaching is done both in English and Spanish.
In just around 90 days a test day can be reserved.
The program is attractive to those without either a high-school or GED diploma, as it doesn't require them.
The applicant must only be at least 18 years old, prove a clean criminal background, and wear scrubs and tennis shoes to class.
He must be prepared to give $199 for the course, and $155 for the state exam.
Visit School Website

Address: 934 Arlington Road N. Jacksonville, Florida 32211
---
CNA Schools by City in Florida
See all schools in Florida >